Sean and I drove back up north this morning after dropping Emily to school. It's still winter up here with a foot of hard snow, ice, and the lake is totally frozen. It's too slippery to run outside so I'm grateful for the treadmill in the basement from Sean's parents! ?
I worked in the morning then took the afternoon to bake black bean brownies, cook stuff in the Instant Pot, and enjoy the sun through the windows. Love a little WFH in the sun.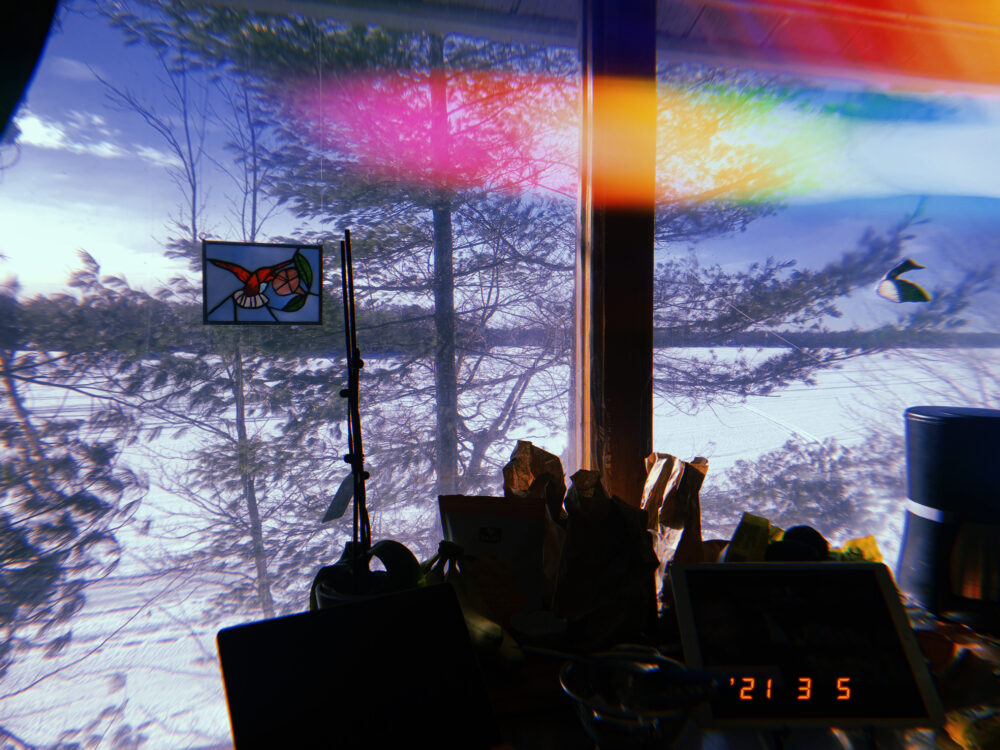 My Friday winter style today is casual with a side of leathery pants. In other news, my hair is getting longggg, I love it. Might get crazy and do another temporary pink dye later today.
Looking forward to an outside hang with some cottage friends tomorrow!