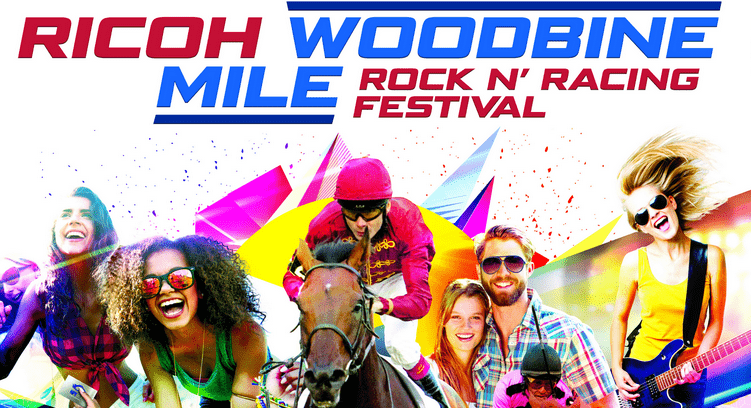 Sunday marks a big weekend at Woodbine Racetrack with the $1 million Ricoh Woodbine Mile. Along with the races, there's also a whole slew of live music, food trucks, and fun.
If you're just tuning in, I've partnered with Woodbine for the entire race season and went to a few races earlier this year including The Queen's Plate and Woodbine Oaks. Over the past couple months I've learned how to bet, had some good times, and actually won a few $$. I'm yet to visit the horses up close though. To be honest, I'm kinda scared. I've never ridden a horse, only elephants!
This is Obviously, I'm betting on him this weekend based on my research reading the Woodbine Entertainment site.
Snap a selfie at the racetrack
Post to Twitter using the hashtag #OffToTheRaces
Cross your fingers!
By posting your selfie at the track with the #OfftotheRaces hashtag you've got a chance to win a $1000 Woodbine Racetrack gift card at the end of the horse racing season. Please remember, your selfie MUST be taken in front of the racetrack!  
Ricoh #WoMile Notes for Friday, September 11, 2015 – http://t.co/TfFD59oPSg #WinAndYoureIn #BC15 pic.twitter.com/6Ch5rYN58p

— Woodbine Racetrack (@WoodbineRacing) September 11, 2015
I'll be sharing my experience from the track on Twitter, IG, and Snapchat, hashtag #WoMile. If you're looking for info about the Ricoh Woodbine event see here and if you're looking for general racing info, see here. If you can't make this event, hopefully you can join me in another racing event before the season is over in November.
LMK if you'll be there! 🏆🏇🏇🏇🏇🏇
CASIE