I love the holidays and yes I know they are months away BUT that doesn't mean we can't think about decorating or throw fake snow in a 360 camera rig. 🎄🎁🎅🏼 I went to holiday events for Hudson Bay, Sears, and Canadian Tire recently and they were all quite lovely.
The Sears preview at Story's Building smelled like Christmas when you walked in and had live music from Kat's band Lady be Good. They had a holiday house setup with different rooms filled with all the housewares from Debby Travis, new clothes in the Jessica line, and a kids room filled with toys and clothes. I took at seat at the art station for kids and left a pretty pink holiday drawing. There was a lot of nice stuff especially the housewares, its been a loooong time since I checked out a Sears and this was a nice nostalgia
Having holiday fun at the @Searsholiday house! Made a lil'card in the kids room 👧🏼 #SearsFalliday pic.twitter.com/M2EnC0xYLn

— CASiE STEWART (@casiestewart) July 19, 2016
The HBC preview was at Arcadian Court and little less interactive but there was heaps of stuff I've added to my wishlist. HBC has some great stuff coming for the holidays and late September they'll have toys in store. There's a whole collection of new items added to the traditions HBC stripes including puffer jackets and jammies. I was really feeling the Wrap Me paper you can have customized at HBC on Queen Street with your own images.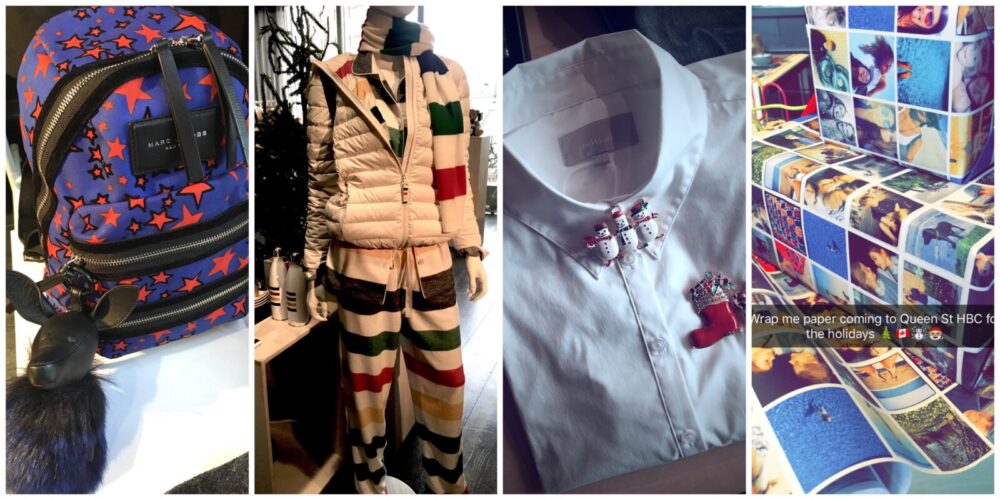 As soon as I walked into Canadian Tire's Christmas in July I could smell all the trees and it was lit. As in there were heaps of lights, y'know. We always get a real tree so it was kinda cool to compare real and fake trees. Some of the artificial ones smell real, crazy. They had a 360 camera rig (The Big Freeze) setup and since it was not my first time in this thing I knew exactly what to do. Grabbed some snow and threw it into the air as the circle of cameras snapped and VOILA!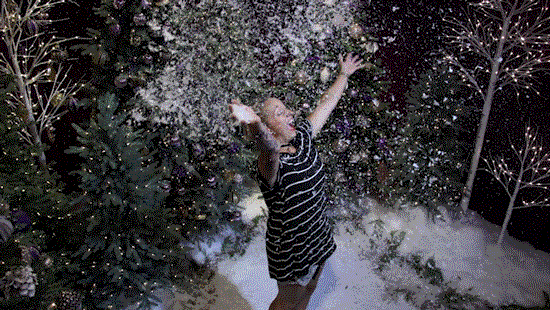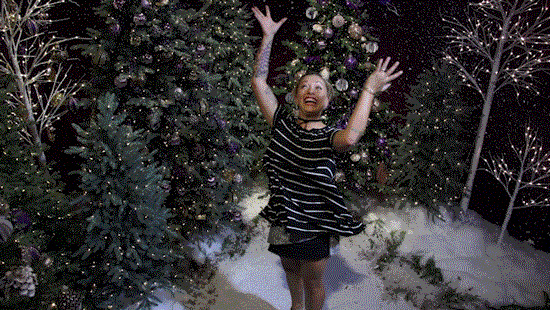 The setup here was pretty neat, also different room setups, the living room was bright and casual and the tablescape for dinner was filled with rose gold. So into this trend for the holidays! My one true love here was the tree dress, it wold be heavy but amazing AF to wear! 👏🎄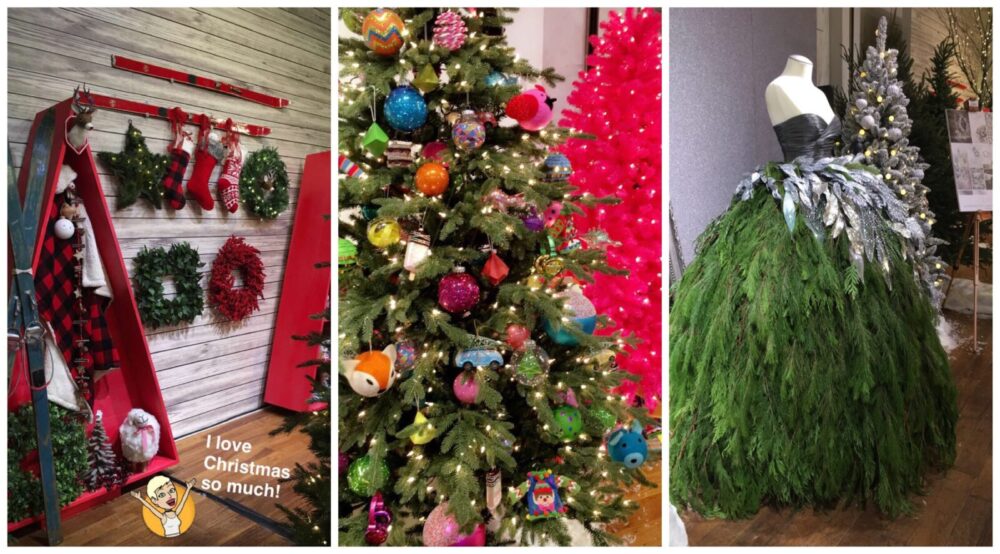 All this really has me thinking I'd love to have a Christmas in July part at the cottage next year.
In other news, Michaels AND Dollerama have Halloween stuff.