Do you know it? Viddy. It's a video app that integrates with FB timeline and the super short videos (00:15s) are perfect for sharing mini moments. I used to be the #1 Canadian user of 12Seconds TV back before it was bought by AOL. RIP 12seconds 🙁 I love the fun of raw, unedited mini vids that post right to Twitter/FB.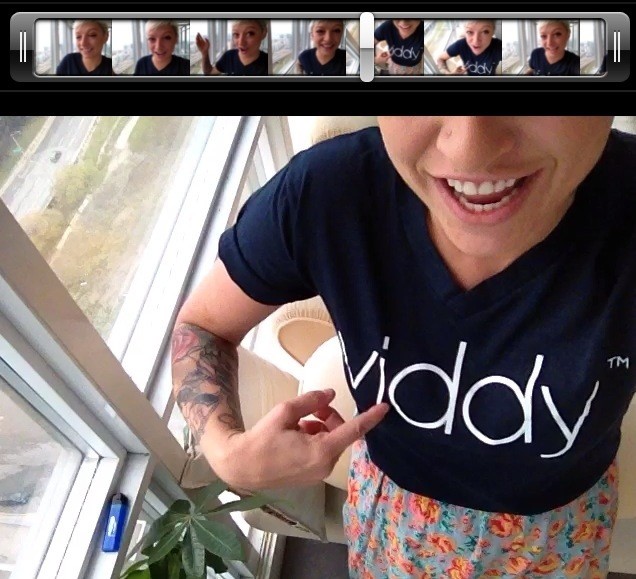 There's all kinds of 'Instagram' style filters you can add to jazz up your Viddy-OHs. I hung out with some of the team and Evan from Viddy at CES in Vegas earlier this year. Thanks Evan for sending some Viddy goodies. Wearing Viddy shirt at FITC today. Let's see if anyone notices 😉
LMK what you think of the app & follow me on Viddy at viddy.com/casiestewart.