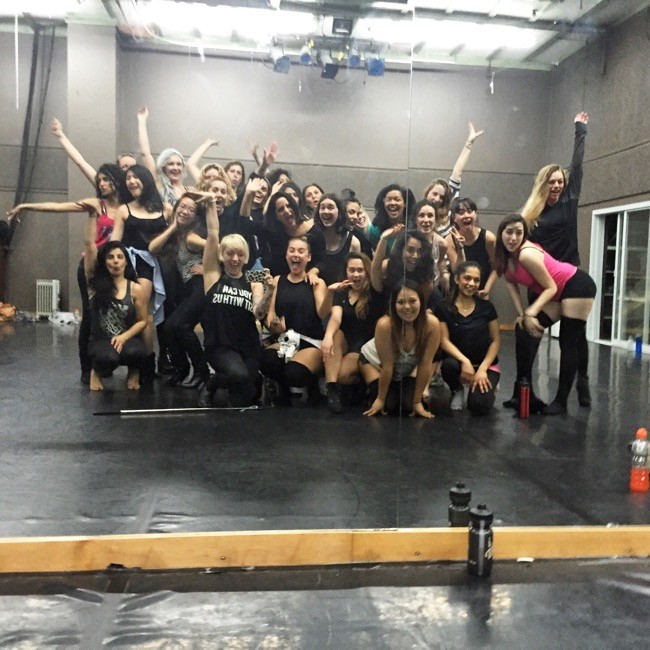 Was back in the studio with my Wednesday night crew yesterday. We had so much fun! I can't believe how close we've all come the last couple months.
One of the coolest things about the spring session is a few new additions including my sister, and Fran who I used to work with.
Our theme this round is THROWBACK and we're dancing to some amazing old jams from the 80's and 90's. Think MJ, Janet, TLC etc.
Huge props to the fearless and fabulous Carla Catherwood, founder of Army of Sass. She started it with 12 girls and there's now over 300 across Canada. Dancing again has really uplifted my spirits and given me something fun to look forward to each week. Also, the girls are so much fun, love them all!
Here's to a great long weekend. Get out and make the best of this warmer weather. I'm heading to Neil Diamond tonight at ACC w/ Sean.
With love, CASIE