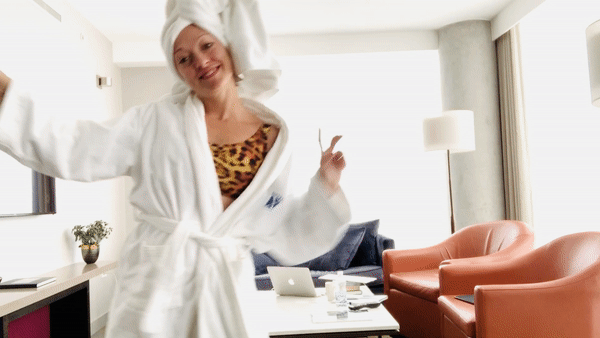 We are almost through January and the countdown to spring is ON! OK, it's 50 days, and yes I'm counting. I'm really working on finding ways to make this winter not seem as long, cold, or depressing as 2019. Last week, I shared a post about beating winter Seasonal Affective Disorder by taking a vacation.
This week, I'm sharing an AWESOME recommendation for a staycation. Sean and I spent a relaxing ~24-hours at Hotel X Toronto in downtown Toronto and it was a really nice mini-getaway. If you'd like to see more of my stay in video, check out my Staycation highlight on Instagram.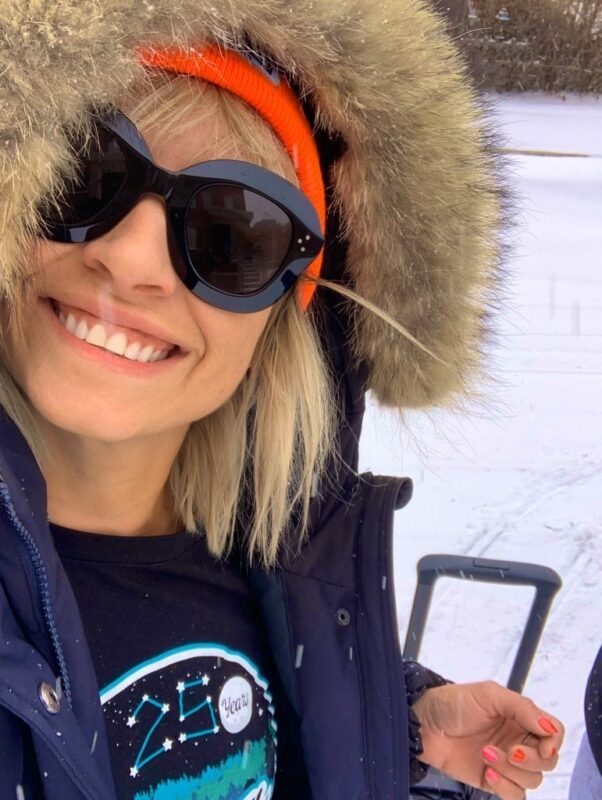 I magically picked the BEST day for a staycation because we had a major snowstorm that morning. I arrived at noon for a hot yoga class and to see the amenities before checking in at 3pm.
From the moment you walk in the hotel, it feels luxurious. It makes for a great staycation because there are lots of plants, several restaurants, a great gym, and amenities, meaning you don't have to leave the hotel. There's also a kid's play center if you have little ones. I have added the Guerlain Spa to my 'must visit' list for next time.
Hotel X Toronto definitely has a resort-type feel. There's a pool on the roof that I imagine is absolutely stunning in the summer. Yes, I did test it out in the winter. Scroll down!
I was quite keen to see the 10XTO gym as I am one of those people now. The tennis courts, squash courts, and the entire facility are IMPRESSIVE. After the best yoga class I've had in ages, I popped into the locker room to test out the steam room, shower, and get refreshed.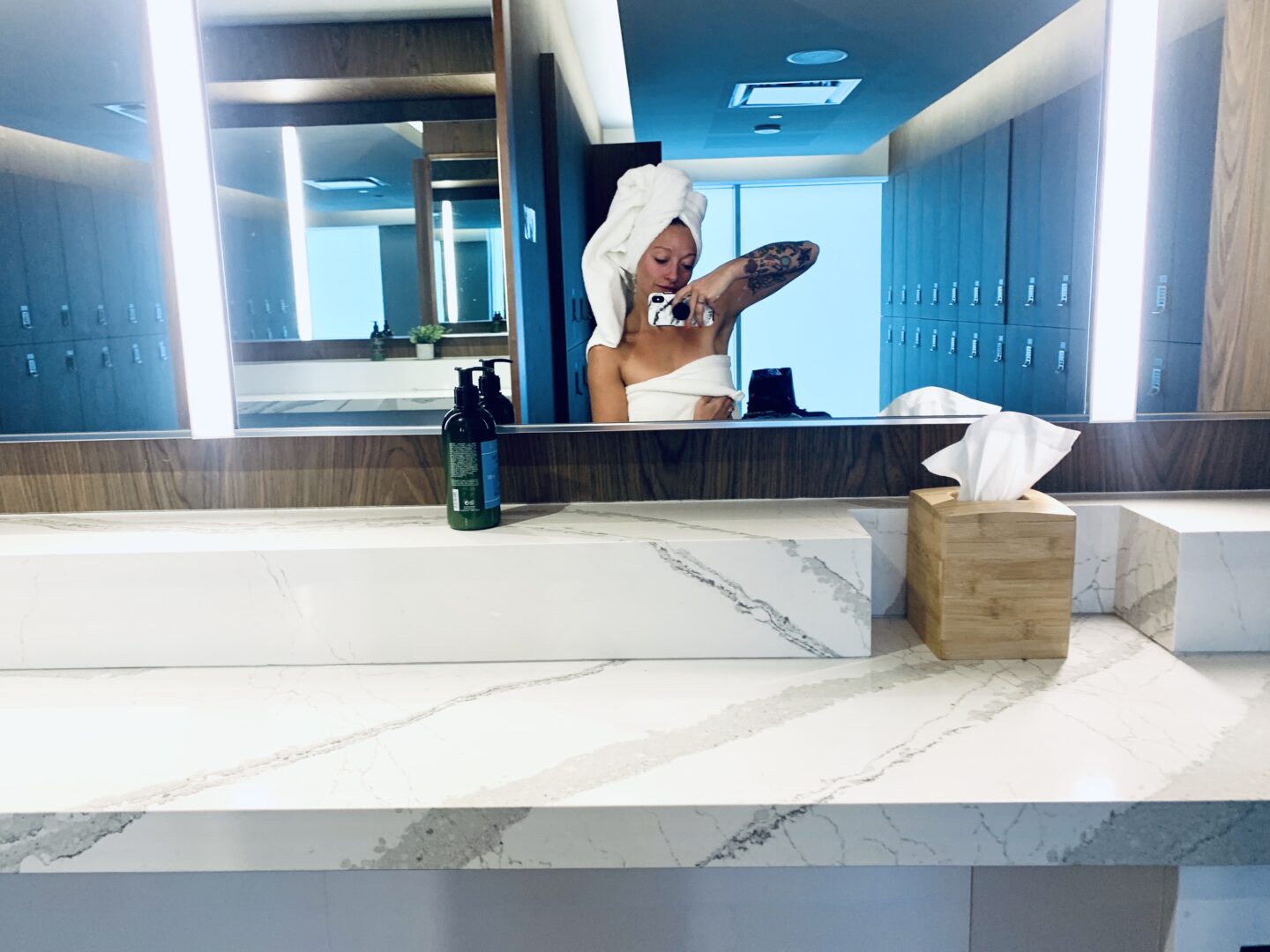 The gym locker room is really nice and they have L'Occitane en Provence products. I absolutely love the smell of their shampoo, conditioner, and lotions. Find a discount on L'Occitane products for your home here!
I went to the gym on Sunday morning for a run where I watched The Circle on the treadmill. The equipment is top-notch and I can only imagine what it would be like to work out there all the time. I'd love to go back for another hot yoga class taught by Kay Ghajar.
Before the holidays in 2019, I reached out to the Hotel X Toronto PR team to see about doing a staycation and writing this post. They graciously hooked us up with a deluxe suite that was more than enough room for Sean and I to both relax and recharge. He was able to take a late afternoon nap in the bedroom while I worked away in the living room watching W Network.
I could have spent the whole stay inside the room and been satisfied. The bathroom was beautiful with a huge tub and accessories you might have forgotten to pack (toothbrush, razor, bath salts, comb, sewing kit etc). The closet was very spacious and equipped with umbrella, laundry bags, slippers, and two plush robes. There was also a Nespresso machine equipped with pods and bottled water beside the fridge.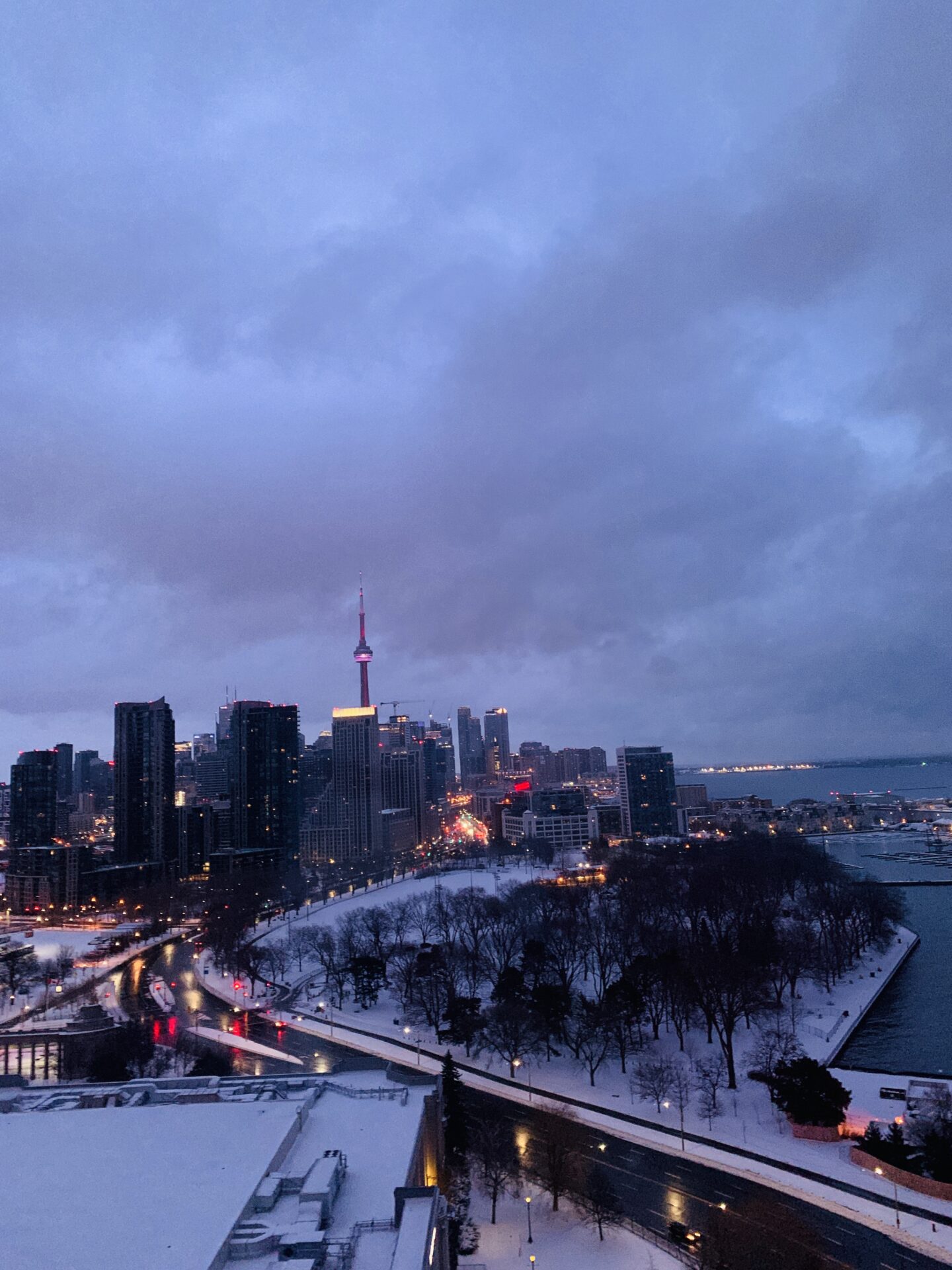 There are several places to dine at the hotel including Pétros82 Lobby Bar, Pétros82, Nespresso Café, Maxx's Kitchen, and the Falcon SkyBar. I loved the Library Lounge that offered meals included with your stay. We had a nice breakfast and took advantage of the wine & cheese hours on Saturday evening.
Breakfast Hours: Monday to Friday from 6:30 am – 10:30 am, Saturday, Sunday & Holidays from 7 am – 11 am
Wine & Cheese Hours: Daily from 4:30 pm – 7:30 pm
I didn't let the winter storm stop me from taking in the heated rooftop pool. It was a bit cold up there but I had to do it. YOLO! My suit was designed by my friend & local TO designer Bathing Belle.
We got late checkout for 2pm and definitely left the hotel feeling revived and rejuvenated. It's amazing what a little 24-hour getaway can do to lift your spirits. I'd love to go back for a girl's night or with Emily for a family staycation.