Last winter was really hard, we had one of the coldest seasons in ages, there was ice everywhere, and my arm was messed up. I spent most of the winter inside our house going Marie Kondo through every cupboard and drawer. This winter, I'm determined to find joy in simple things and actively make an effort to warm myself up and beat winter SAD.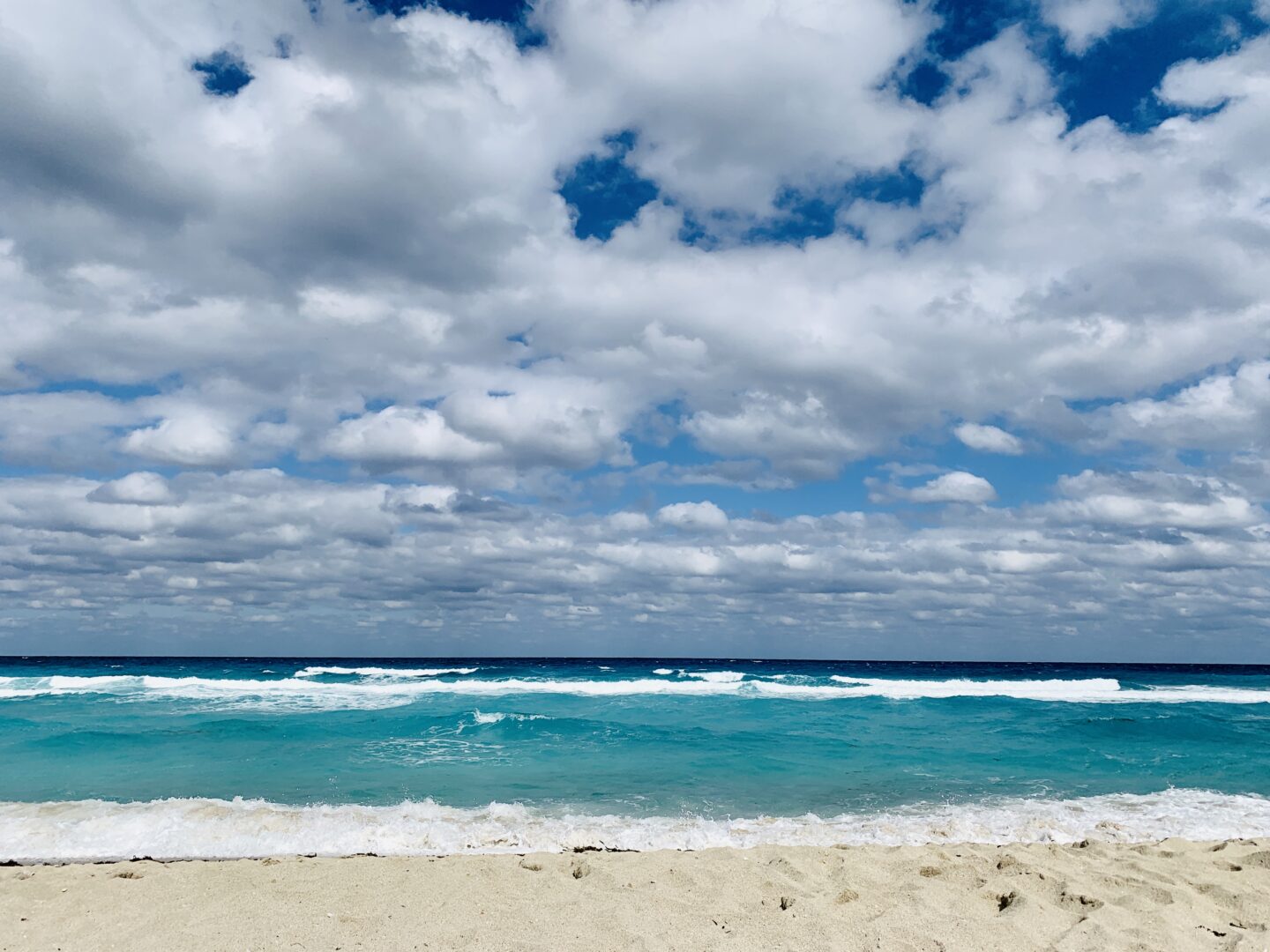 I wrote a few posts with ways I'm trying to combat Seasonal Affective Disorder with the hope it will help make our days a bit brighter. Some take a little more money/planning but others you can do at home right now. I'll update this post with a link to each so you can scroll once they're live.
---
Vacation
The easiest way to boost your mood in winter? Take a vacation. I know this isn't an option for everyone with work/family/finances but if you can do it, it's so nice. This year, I took a 7-day all-inclusive trip to Cuba with a friend. We have been talking about doing a low-key beach getaway at the start of January for 2+ years and finally did it! Cuba was a good option because we were not going for luxury, our conditions for the trip were affordable, beach, sun.
The beach was beautiful and the sun was hot. The food wasn't luxe but we managed to eat simple, the main things I ate were bread, rice, fruit, pasta, and eggs. I read an entire book, took heaps of photos, and finished the week well-rested and refreshed. We went to bed early (and sober) most nights. I stuck to Amy's 1K a day challenge and did some type of activity each day (long walk, dance, NTC). It was just what I needed and a perfect reset to start the year. I feel more creative, inspired, and ready to show 2020 WHO I AM.
I went to Cuba for the first time about 10 years ago and when I tried to blog or access the internet, it was a no-go. If I could access, it was expensive and super slow. Luckily, things have improved a bit! With Telus EasyRoam, I was able to have full 3G/LTE and access my data plan from home for $12/day. It allowed me to keep up on emails and share my vacation via social media.
---
If you are looking for somewhere to go. Here are a couple of vacation spots I've been to and recommend.
Anamaya Resort, Costa Rica
A couple of years ago I took Sean to Costa Rica for a much needed digital detox. I absolutely LOVE Costa Rica, it's my favourite country to visit (so far). Over the last decade, I stayed at Anamaya Resort twice for a full week of yoga and surfing. It's located on the southern Nicoya Peninsula of Costa Rica, Pacific Ocean, near Montezuma, about 30min drive from Santa Teresa. If you are looking for a super relaxing getaway with great organic food, fitness, nice people, and a great vibe, go here. Highly recommend.
All-Inclusive in Mexico
One January, Sean and I spent a week in Cabo at Sheraton Los Cabos Hacienda Del Mar. The resort was really nice, beautiful beaches, buffet, spa, pools, and several restaurants on-site. We rented a jet ski in town, surfed a small beach, and went on a boat adventure. We really appreciated having (pretty good) wifi included in our stay. I've also been to Playa Del Carmen, Mexico which has a lot of beautiful resorts. Mexico is a nice winter getaway, just remember to be smart and safe.
Online Deal/Last Min Getaway
If you need to GTFO and soak up the sun ASAP, Cuba is pretty affordable. We stayed at an all-inclusive on the beach that had multiple pools, bars, restaurants. We went off the resort a couple of times to eat and overall each spent ~$100 the WHOLE WEEK. It was not fancy but I was grateful to be in warm air, sun, and sand.
There are some pretty good deals online today for Blue Monday. I highly recommend signing up for Rakuten before buying online because they are partners with TripAdvisor hotels.com, Expedia, a bunch of airways, and car rental companies. Save yourself some $ and get cashback on your purchases. I earned over $200 last year from stuff I bought online (hello, Amazon). I hope you find a good deal! I'm heading to breakfast with Sunwing at YD Square where they're giving away a couple of trips today.
---
My next post in this series is STAYCATION and I'm excited to share about our awesome day with Hotel X Toronto this past weekend. Together we can beat SAD!