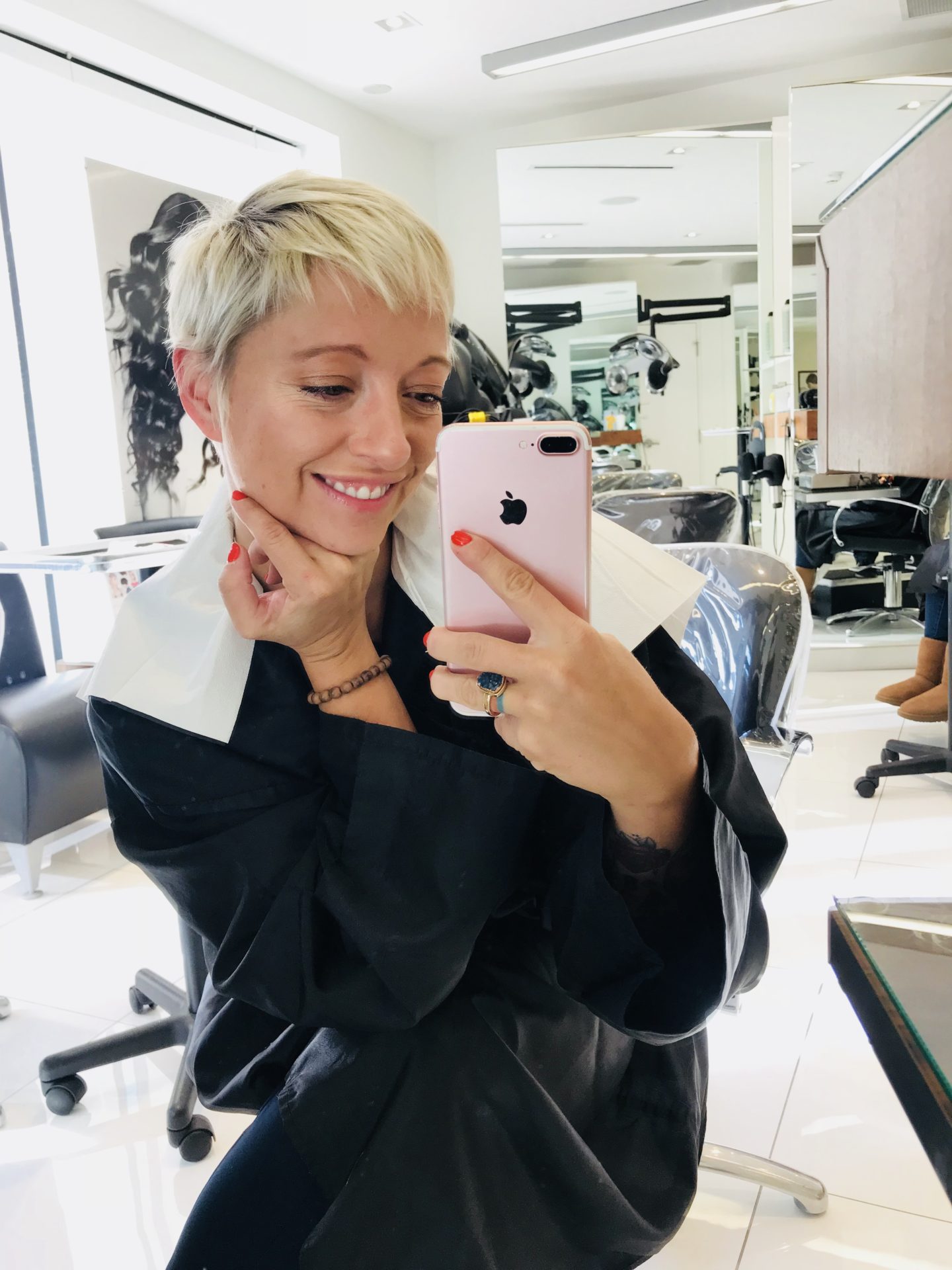 You'd be surprised if you touched my hair, it feels like a little baby bunny it's so damn soft. I do get it cut quite often but that doesn't take away from the fact that I bleach/tone it every few weeks. Bleach is especially hard on your hair and so is the long dry winter. That is why you need to take special care of your hair during the coldest months of the year. If you're not 100% sold on some of the hair care products such as shampoo that you use regularly, then you might want to compare some of the very best shampoos using a site like Reviewing This. They review some of the very best hair care products on the market, such as the Oribe Gold Lust Shampoo & Conditioner, so they may be worth checking out.
We've got about 6 weeks left of this cold so if you haven't been taking winter precautions to protect your hair, start now!
The other day I had my first 2018 appointment at Sassoon Toronto. You will remember from last year I partnered with them for cut/colour which was totally awesome. I've never had such great attention paid to my short, yet very high maintenance locks. Kim does an amazing job on my blonde and Jason cuts it just enough with perfect precision every single time.
---
Tips for Winter Hair Care
I chatted w/ Sassoon to get the low down on how to make sure your hair doesn't get the winter blues.
Pamper. Sassoon offers a range of Kerastase Fusio-Dose customized hair treatments. They apply a tailored treatment to my hair each time I visit.
Protect. It's important to use something on your hair to protect it from heat treatment. Use a blowdryer, you might be damaging your hair! Apply a thermo protection cream like the Kerastase Nutritive Nectar Thermique. It's made for dry hair and soft enough for you to use daily. You can also give your hair some TLC w/ the Kerastase Nutritive Masquintense once a week. You can also have a look at some professional hair care products to make sure your hair is efficiently nourished and ready to combat the harsh winter months!
Trim. This is my secret to having soft hair. Since mine is short I get it cut a lot. Regular maintenance trims split ends and keep your hair from becoming rough and dull. Sassoon recommends a trim every 5 weeks (4 weeks for short hair).
Be gentle. Dry your hair before you leave the house, if you go outside in freezing cold air with wet hair, well, you're looking for disaster. Blow-dry gently using a wide-tooth comb or small paddle brush.
Don't overwash. I am guilty of this but my fine hair is super short. I am envious of people with long thick hair who do the recommended wash only 2-3 times a week and use products like hair thickening shampoo. Maybe this is what I should try if I am after thicker hair. With this being said, washing your hair less maintain natural nourishing oils in the hair and keeps it nice and smooth.
---
Products used on my hair at this appointment.
I'm heading back to Sassoon for a full colour in about a week and looking forward to it. if you are looking for a new salon or a fresh look. I'd be happy to connect you to my peeps. Feel free to get in touch and I'll hook you up w/ my special discount!
With love,

Premarin Without Prescription
Plavix without prescription
Doxycycline no prescription
bupropion no prescription