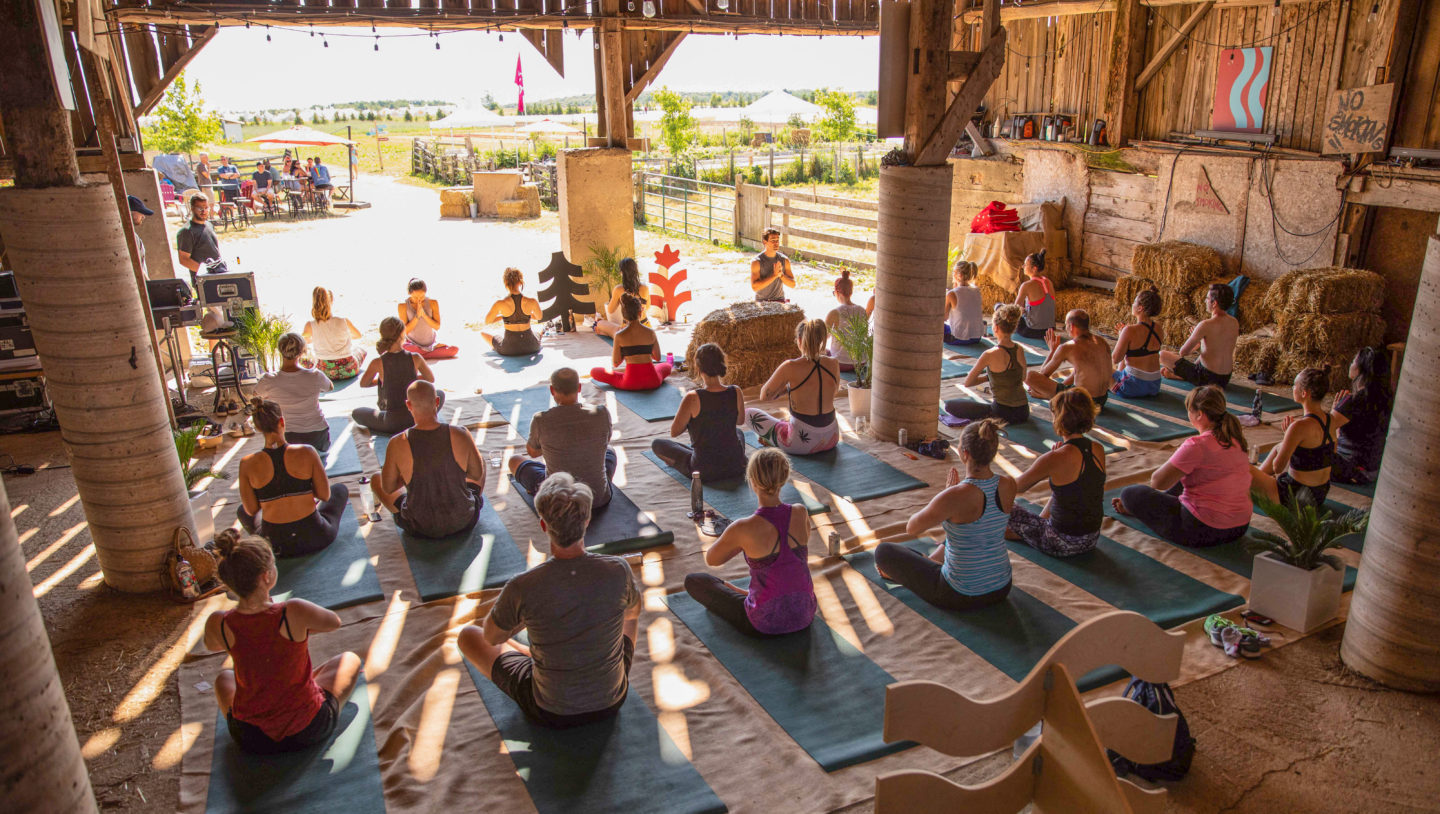 I went glamping on a farm and it was amazing. Chefs cooked all the food, we did yoga in a barn listening to Tragically Hip, I went in a greenhouse, there was a pond, the outdoor showers were glam, and there were 250 people. I knew this would be cool based on the invite, it was unique. ?????
The glamping trip was hosted by Up Cannabis at The New Farm. The Tragically Hip are big investors in the company and the band was there the whole day and had dinner with the group. It was the first big cannabis event I have been to. Seeing as I was new to it all when they kept referring to their business as a cannabusiness and at the time, I wasn't too familiar with this term. But the more I spoke to some of the people there, the more of a better understanding I had. I should have read This CBDistillery Review before going then, I would have had so much more knowledge.
There are so many things you have to think about when running a cannabusiness. For example, before this trip, I knew very little about the wide range of cannabis packaging options out there, but now I am something of an expert!
It was also the nicest camping experience I have ever had and would 100% do that again. Up Cannabis can't actually share their product with us but for the 50 media that stayed over to camp, they infused the same terpenes found in the product into the soaps, drinks, food, and everything around us.






The event was really well done. The tents were like little apartments with electricity, real beds, furniture, lights, and fans. It was reallllly hot those days. In the morning, outside our tents were little baskets with reading material, breakfast snacks and cold brew coffee (that was cold!). They gave us heaps of little things to take home, wool Glerups slippers, snacks, and my favourite item is this soap which you will soon find in the Up Cannabis store soon.
Luxury camping
at its finest!
Welcome to camp!
Cannabis 101
The Upside-down house
Gord Sinclair from The Hip
Band played in the barn
They had alcohol non beverages
A breakfast option!
Dinner is served!
Morning packages w/ cold brew
The New Farm Owners

Up Cannabis Strains
---
The Up brand has positioned themselves in the ultra-premium segment with a strong connection to music. By having The Tragically Hip as major shareholders and strategic partners, the band weighs into every major marketing decision and infuses their brand music.
Given the upcoming legislation gives event sponsorship the green light, you'll see more cannabis companies at festivals, events, and consumer touchpoints.


---
What a time to be alive. Back when social media started, new technology was bringing people with like interests together, all over the world. We were all on Twitter and it was magic. That same energy is floating around right now about the upcoming cannabis legislation. Working with Weed VR has been an eye-opening experience.
We're on the cusp of a new $20 billion dollar industry with unlimited potential for retail, tech, marketing, education, and medicine. "It's not like putting a new candy bar on a new shelf, it's a whole new store" (4:19 Podcast). Great listen about the industry on the 4:19 Episode 1 w/ Shekhar Parmar Founder/CEO, Harvest Medicine Chief Strategy Officer, ABcann (here).