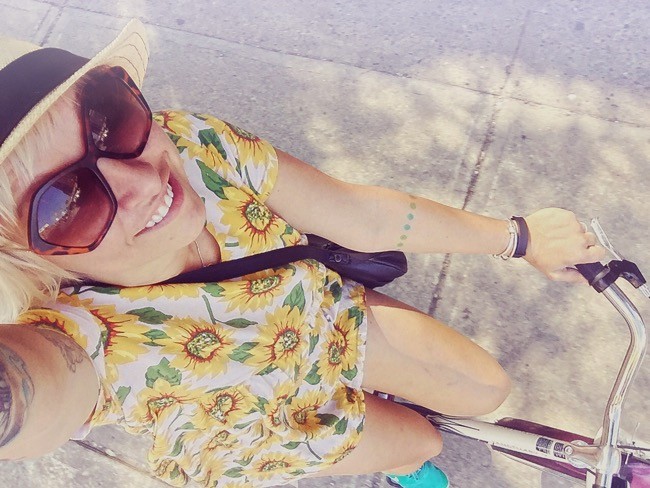 Out on my bike this morning to put on a basket before hitting the road. I've got 2 things on today:
Other than that, the day is mine! Gonna bike around and see what I can find.  Took a look at the new-ish street art under the bridge on Bloor at Dundas. It was all done a couple weeks ago and worth checking out. A bunch of Toronto artists' work to see.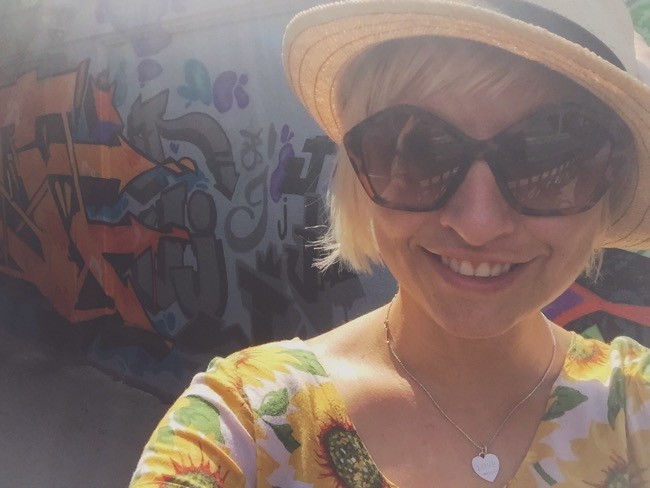 Went on lock up and found my Schwinn Twinn! In case you missed it this week, I've been welcomed to the Schwinn Team as an official ambassador. They hooked me up with a sweet bike! Picked this one out, it suits me, good for cruising the city and just needs that basket.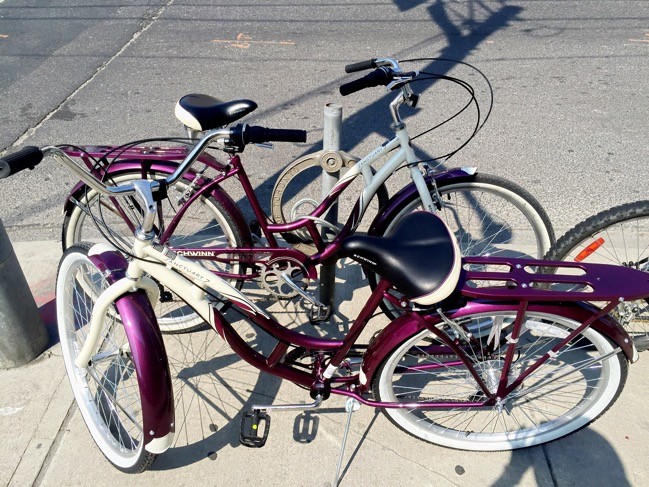 Bike selfie is dangerous but I've got it locked down.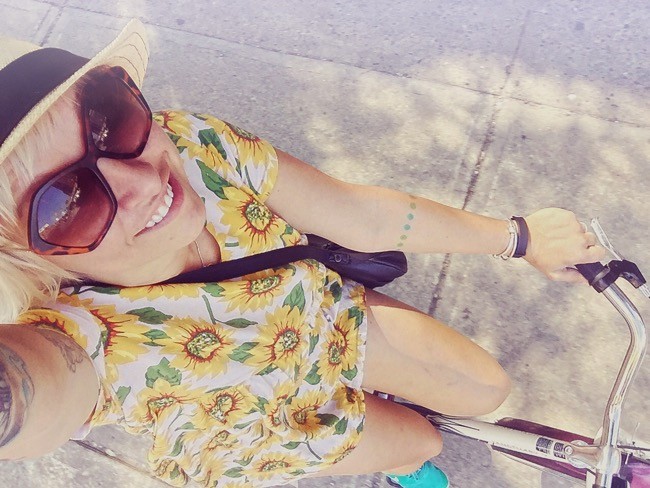 The city workers were taking down all the street art near the new Union Pearson Express station at Bloor-Dundas. I asked what was happening to it all and GO was giving some away but decided to keep it all.
I would have dragged this one home and taken it to the cottage.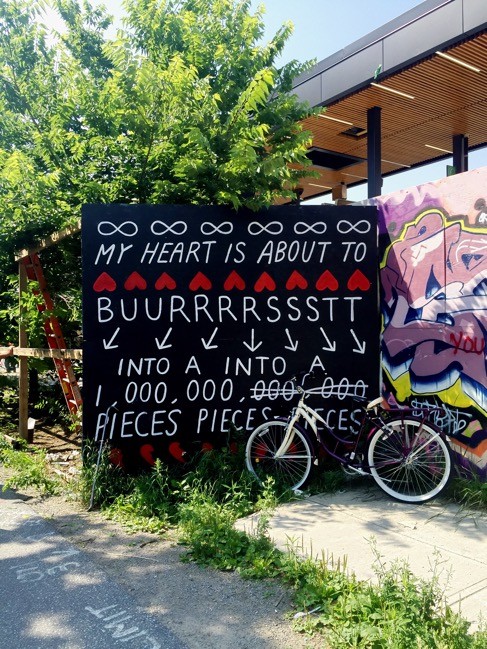 I've been writing this while circling the Dollar Store for zip ties and now I'm gonna go riding.
The PanAm Opening Ceremony last night was really neat. Loved watching all the athletes walk in. I posed a bunch of photos etc on twitter.com/casiestewart.
Have an awesome day!
CASIE ??