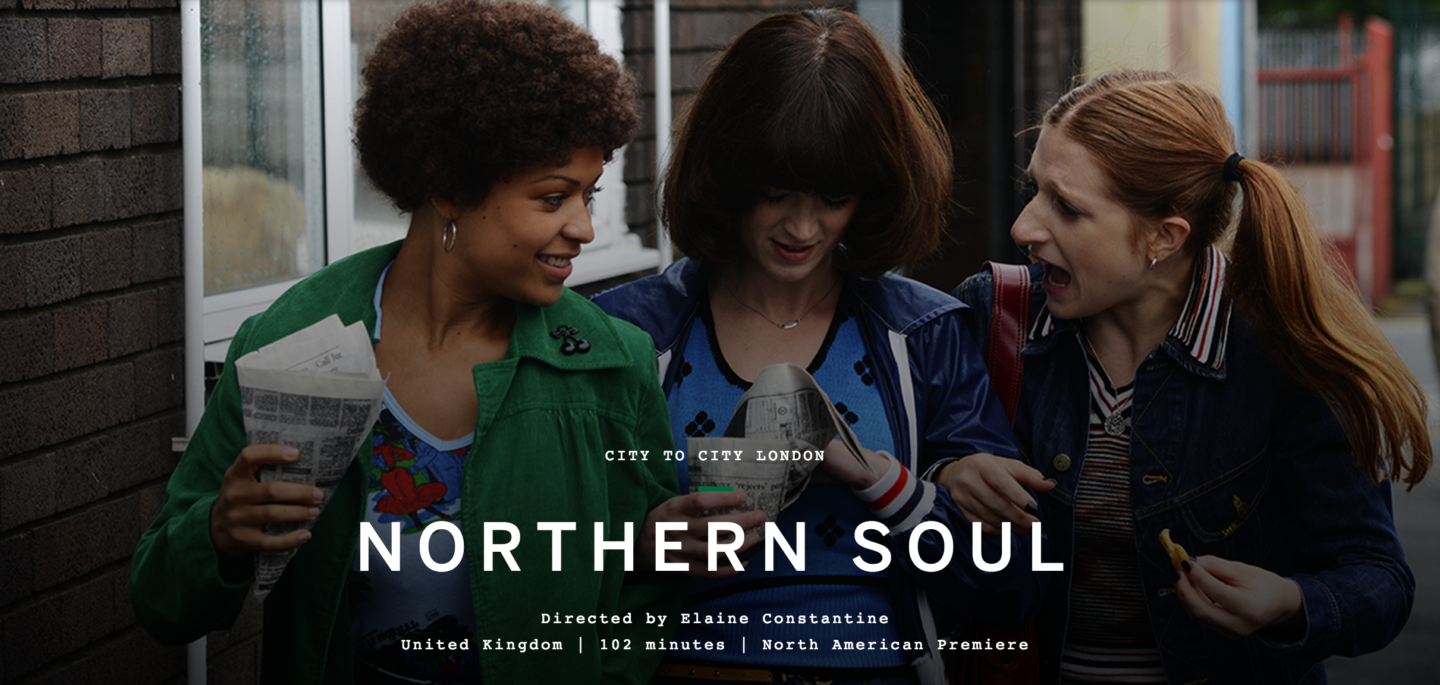 World-renowned photographer Elaine Constantine makes her feature directorial debut with this invigorating coming-of-age film about a working-class teen in 1974 Lancashire who finds liberation in the area's burgeoning soul-music scene. [TIFF |IMDb]
Last week I went to the premiere of Northern Soul a British Film directed by Elaine Constantine regular photographic contributor to Vogue, W, and The Face. She's  also directed music videos and commercials, this is her first feature.
It was good. I loved the music. Made me wanna get up and dance. I Shazammed a few songs during the movie tbh.
It plays in Toronto at TIFF on Friday, September 18th and Saturday, September 19th. For tickets and info see here.
The film offers an extensive look into the underground soul music scene in the UK during the 1970s, a scene that Constantine is personally familiar with. As a much-needed escape from the realities of working class teenage life, John (Elliot James Langridge) and Matt (Josh Whitehouse) fall in love with soul music with the intentions of travelling Stateside in search of rare vintage vinyl in the pursuit of becoming DJs.
See all things TIFF related and my BEHIND THE SCENES look at gifting lounges and events by clicking TIFF in the sidebar ➡️ or click here. Starting tomorrow there's heaps happening!
IT'S ALL SO EXCITING!
CASIE