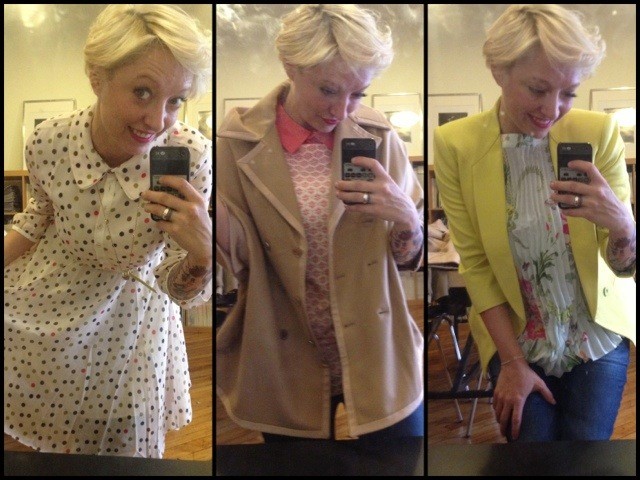 On Friday I got to do something that is every girls dream! Stopped by the Ted Baker London showroom at Faulhaber Communications to check out a bunch of spring items to pick something to 'Test Drive'. Squeeeeeeee!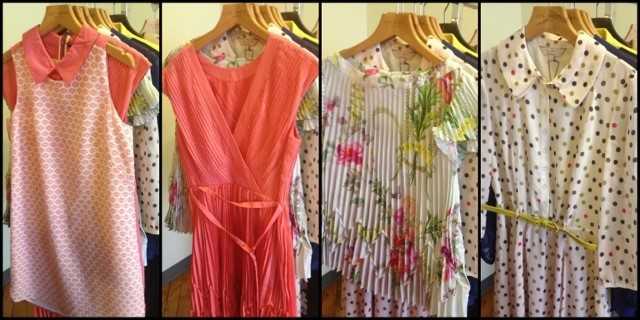 I've been an ambassador with lots of different brands over the years and this for sure ranks up there. I was feeling kinda meh and  as soon as I started trying things on my spirits were uplifted! All the Ted Baker London clothes are extremely well made and have strong attention to detail. The style fits me so well, they're playful and fun yet classy and tailored.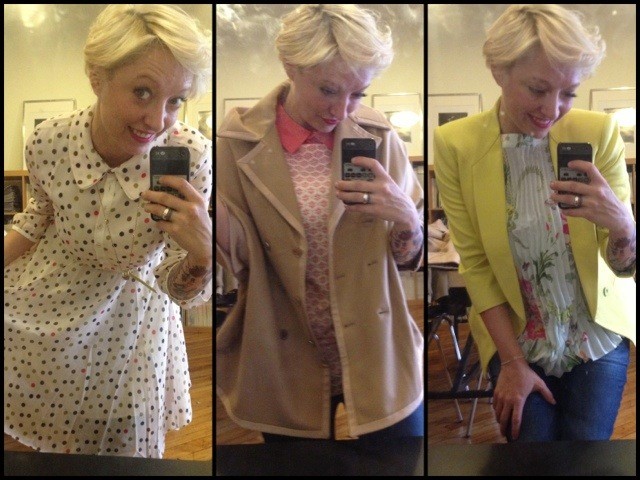 I noticed the camel cape as soon as I wanted in but tried on a bunch of things and looked at all the bags. I wish had every item in my wardrobe!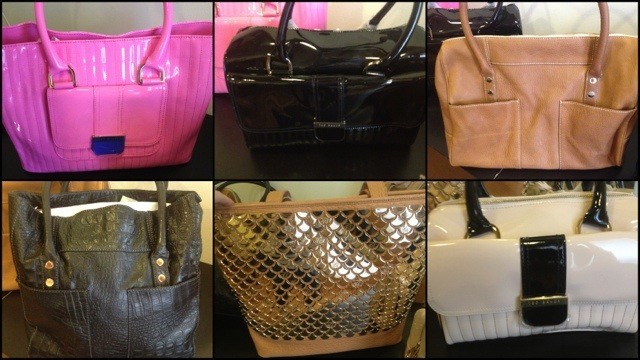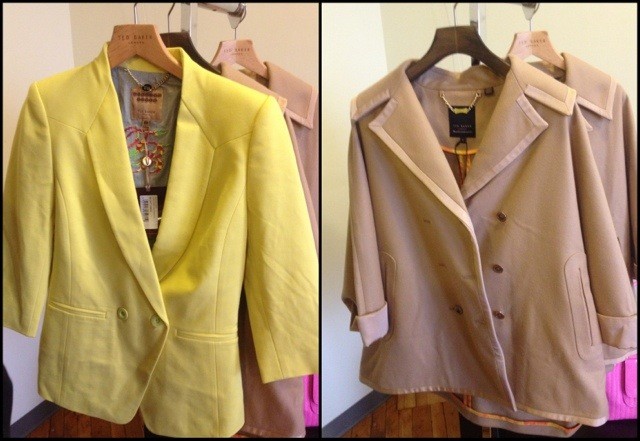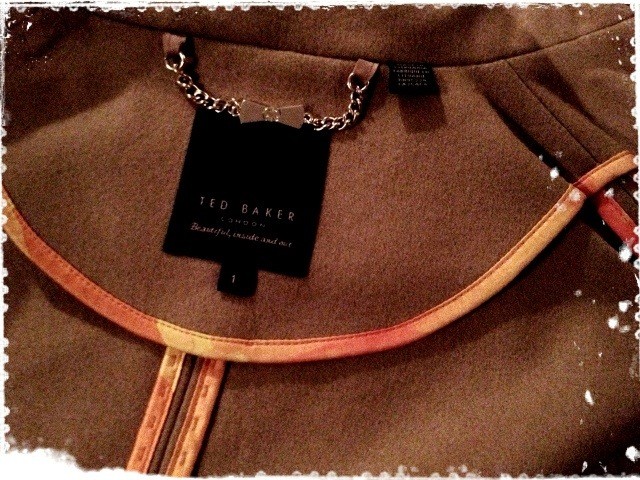 I decided to go for the camel cape. It's 70% virgin wool blended  with cashmere. I love it. The inside also has beautiful orange/yellow ribbon stitching and fine details. I'll have this thing forever. Matches great with my fav Ted Baker London purse and bulldog print scarf. Now that I've sampled this stuff I will deff be making a trip to the Toronto store at Yorkdale Mall.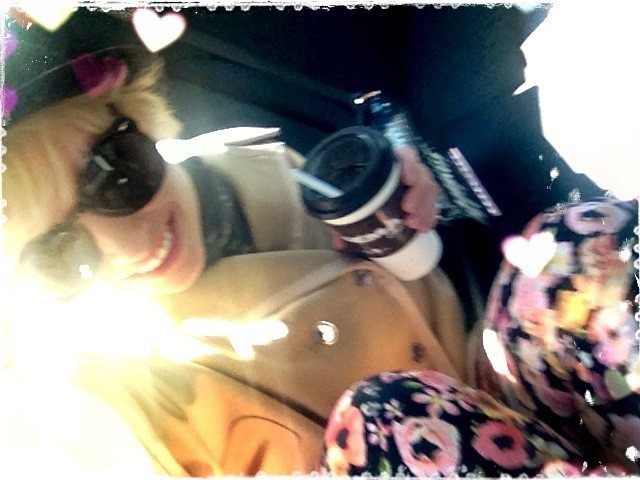 Hope the sun is shining bright on you today. Here's to a great week!
<3 CASIE