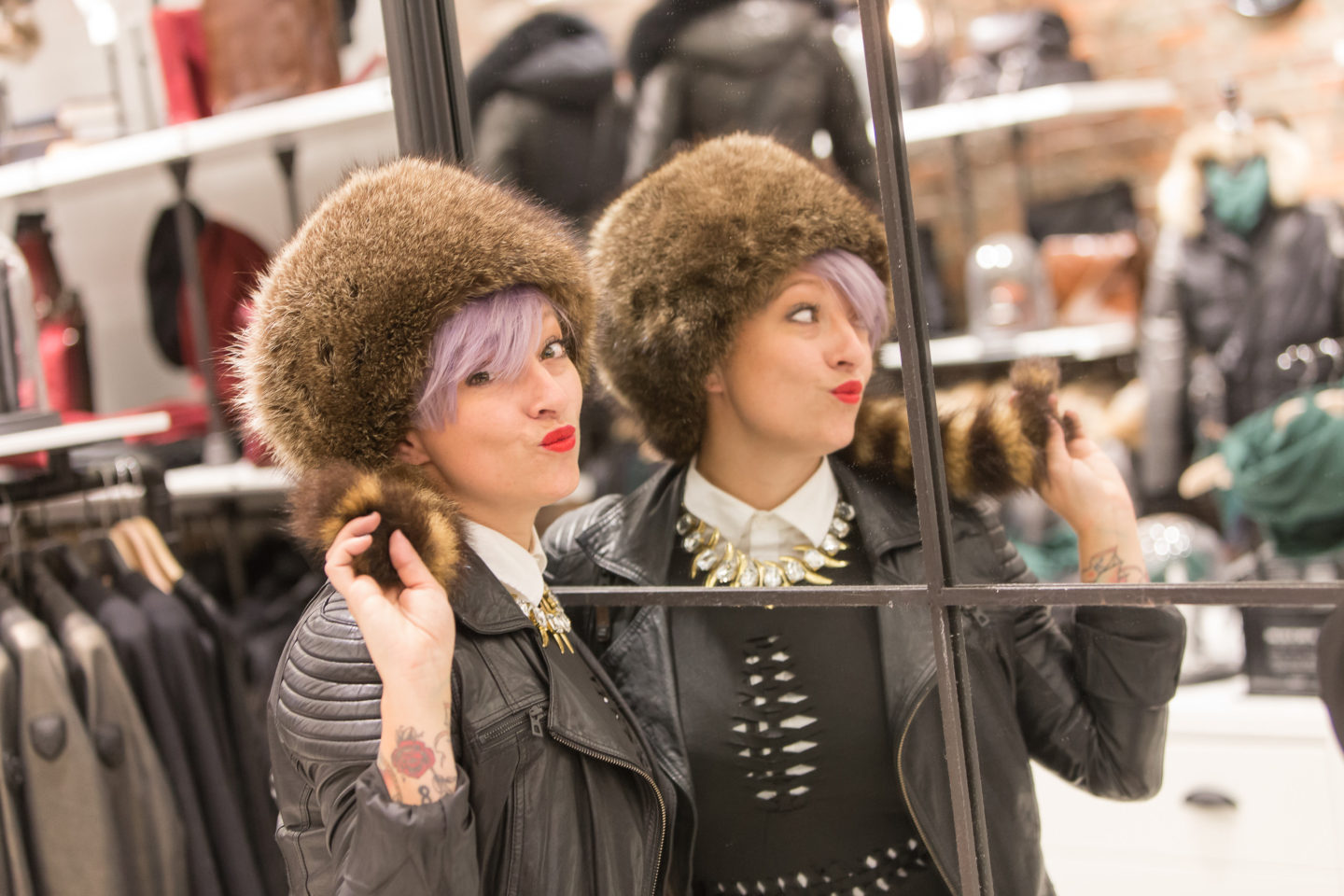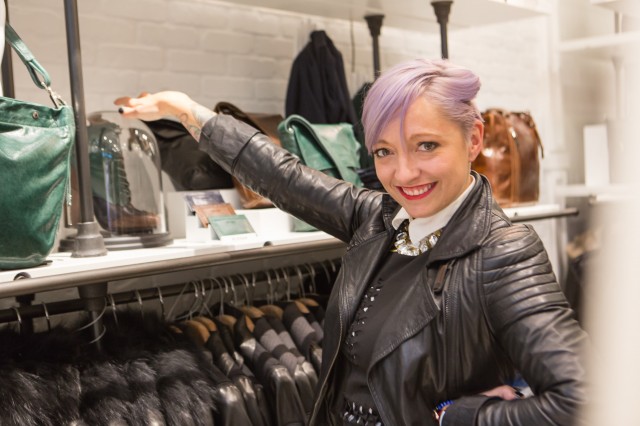 Oh hey there! This week I hosted the opening of Rudsak Canada's new Yorkdale store with fellow fashion bloggers Julio (fashionights.com) and Nicole (daintygirl.ca). This year celebrates 20 years of the brand and Rudsak launched a Capsule Collection with 20 unique pieces, 20 of each, inspired of cool rebels in rock n' roll history.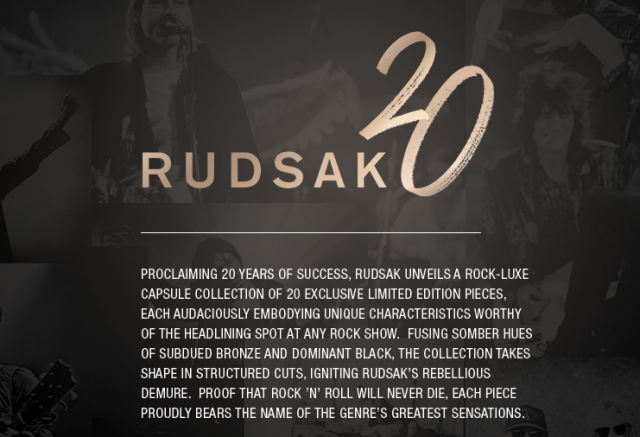 Here I'm wearing the 'Jimi' hat named  after Jimi Hendrix.  Scroll down for your chance to win one of the 20 limited hats valued at $250!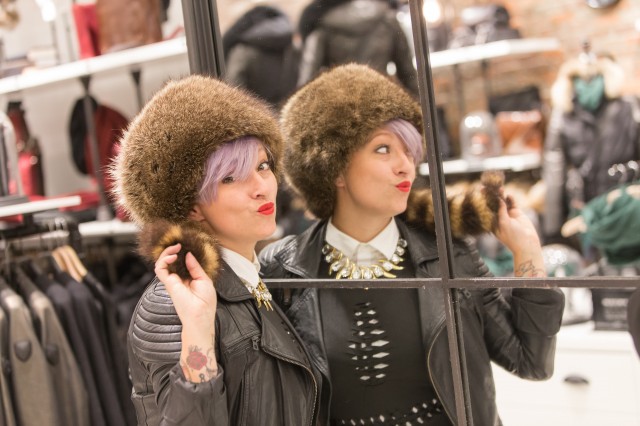 In between styling Julio and I had a few laughs.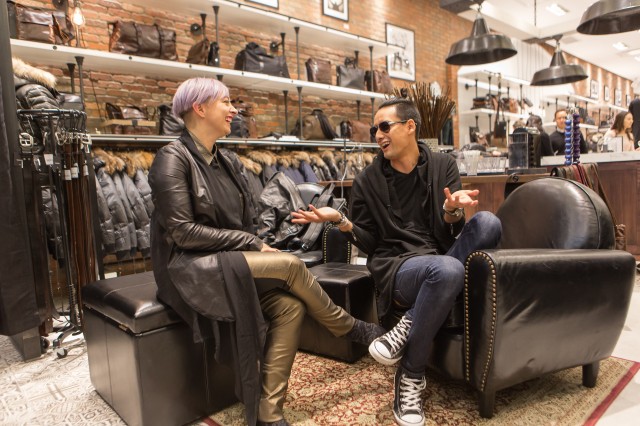 I pretended to be a rockstar.  My mannequin is wearing the jet black 'Polly' goat fur vest named after PH Harvey from the Capsule Collection.  I'm wearing is my own Rudsak jacket I picked up last year.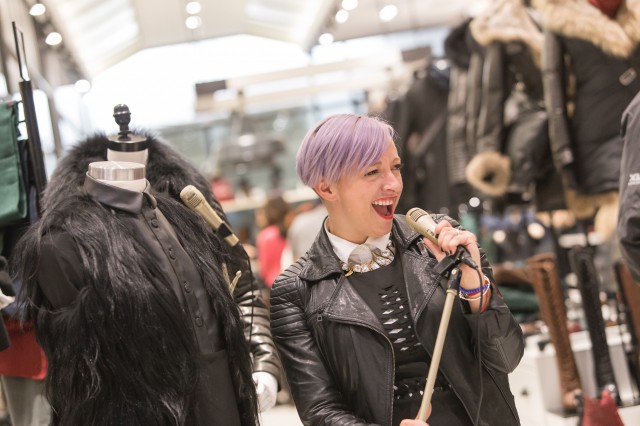 These are a few of my favs from the Capsule Collection: Joni (Mitchell) shirt, Cyndi  (Lauper) 'Girls Just Wanna Have Fun' pants, and the Janis (Joplin) jacket. Thanks Andrew Williamson for the photos.  See more of his work here.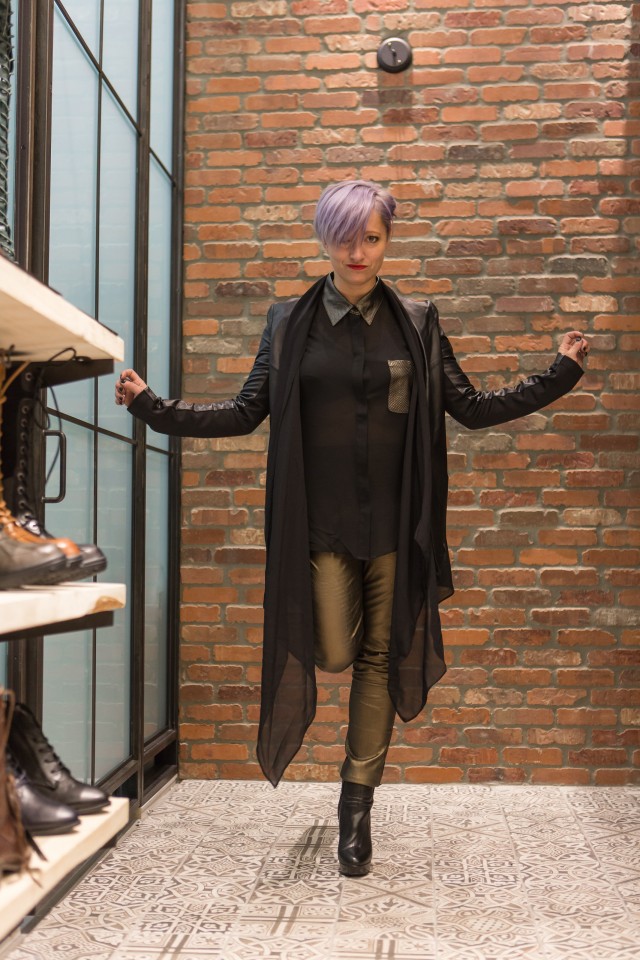 Win the 'Jimi' Hat from the Rudsak 20 Capsule Collection