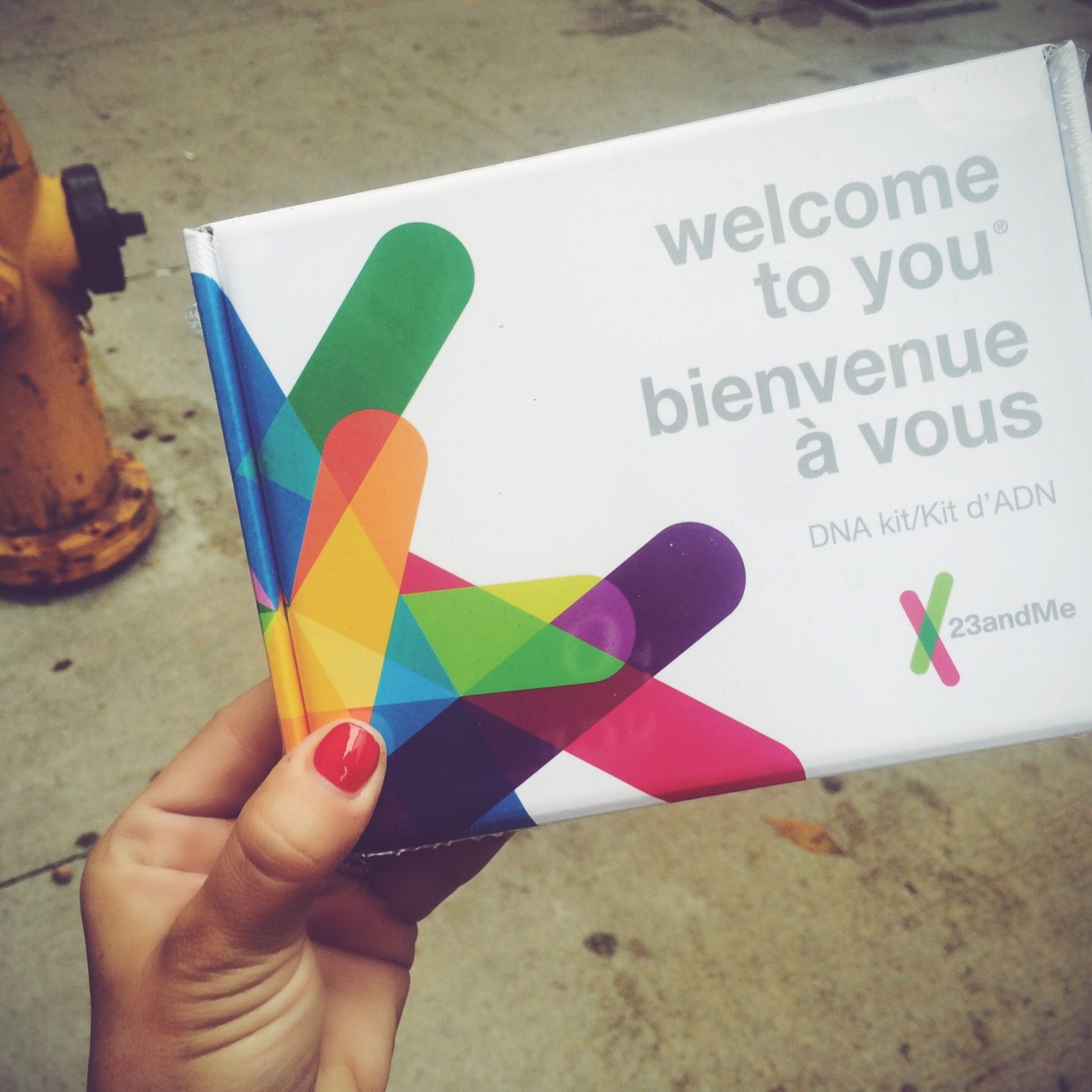 This week I went to the Canadian launch of 23andMe. The privately held company is located in Mountain View, California and they specialize in genomics and biotechnology. I love this stuff. I don't know heaps about it but I want to learn so I was reading the blog made by Dan Miller that's all about these types of kits!
Using a saliva-based DNA sample, they provide genetic reports on ancestry, family history and connect you with your DNA relatives. They have over 650,000 paying genotyped customers and 20K are Canadian. CEO + cofounder Anna gave us some insight on how 23and me works. Informative article on FactCompany here -> Inside 23andMe founder Anne Wojcicki's $99 DNA Revolution.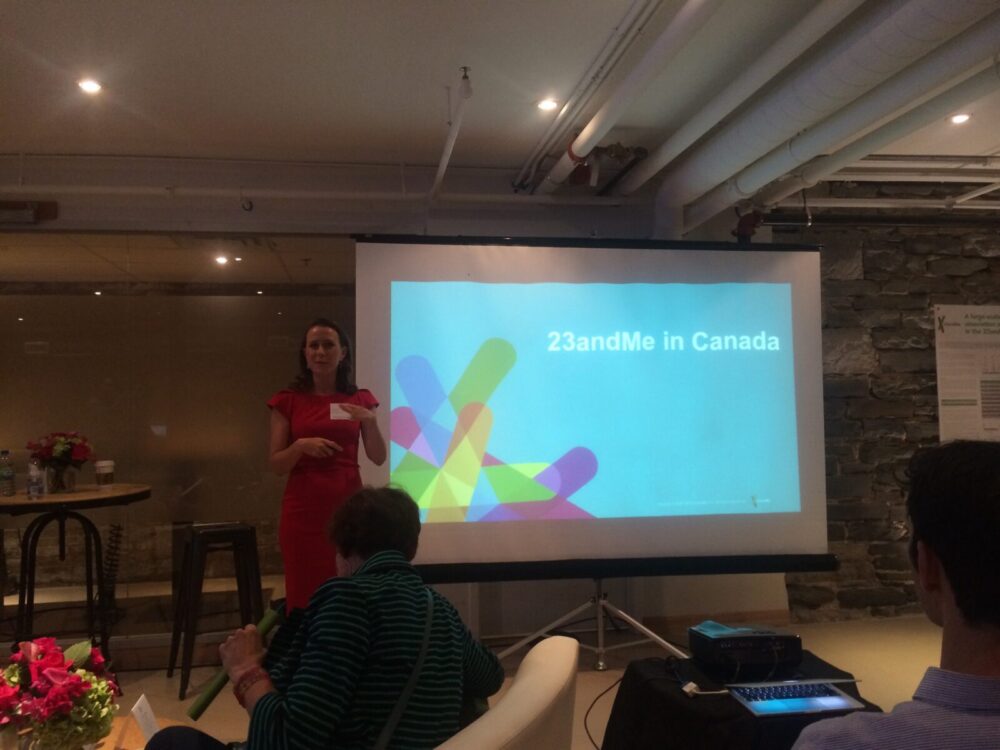 I saw Anne on CTV this morning in Montreal. All Canada's top media was there for the Canadian launch. CBC in my face right here!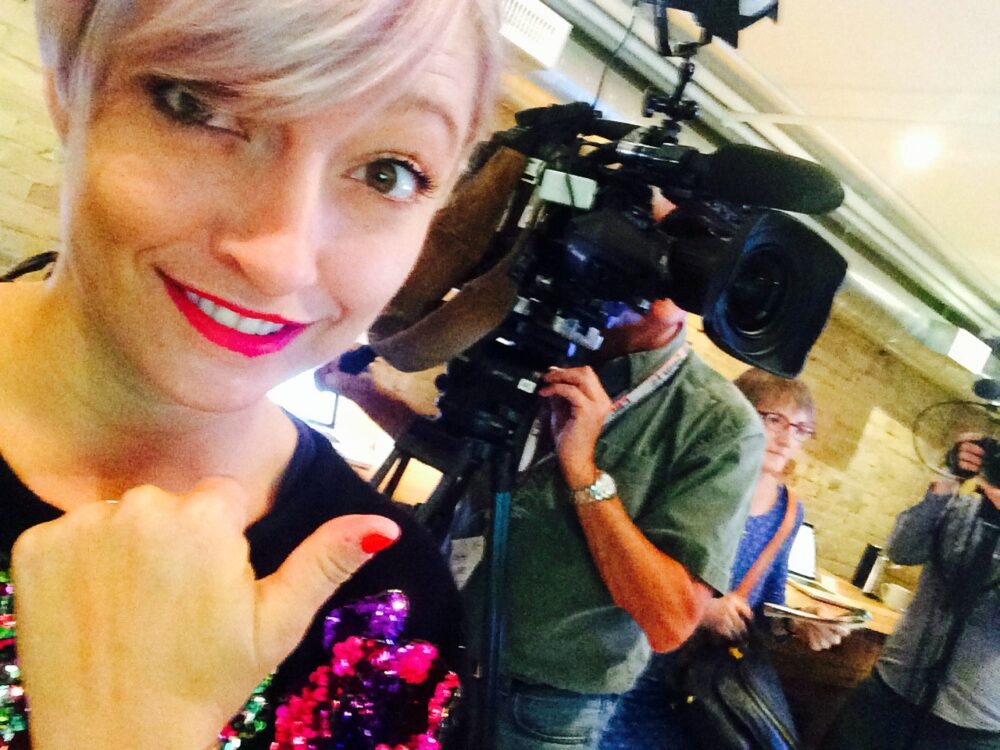 One of the neat things knowing about your genetic makeup is disease prevention. For example, people who have the BRCA gene are more likely to get certain types of Cancer. Angelina Jolie had a double mastectomy after testing positive for a likely lethal BRCA1 mutation.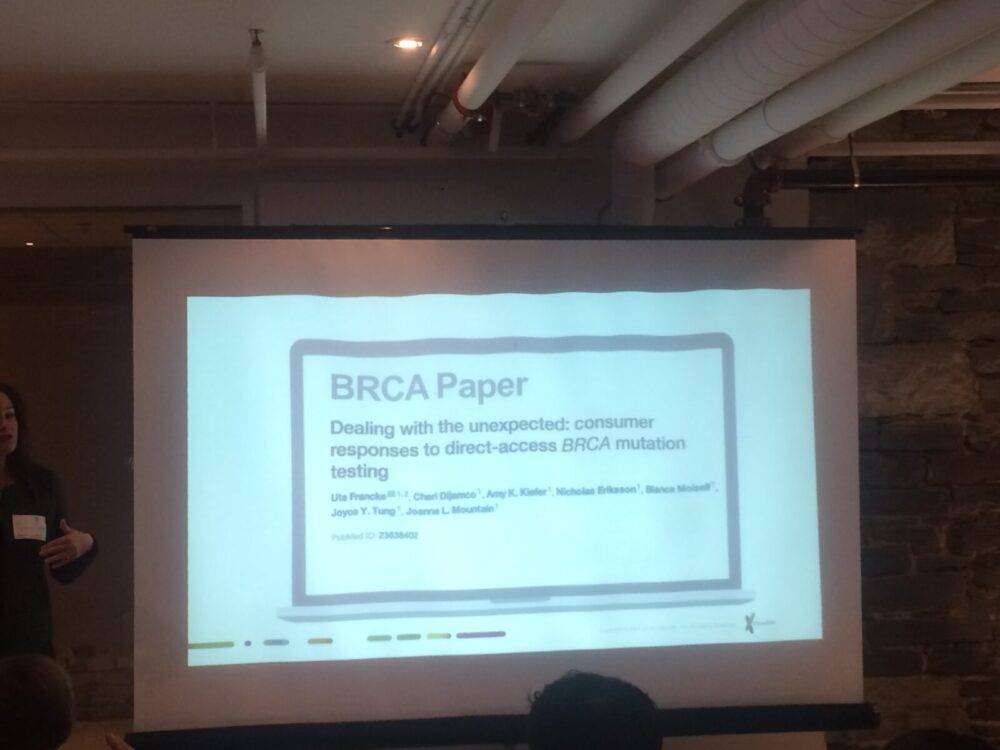 After learning about the company we were given a 23andme kit with expedited shipping so we could learn about our own genetic makeup. Mine was in the mail by the end of the day!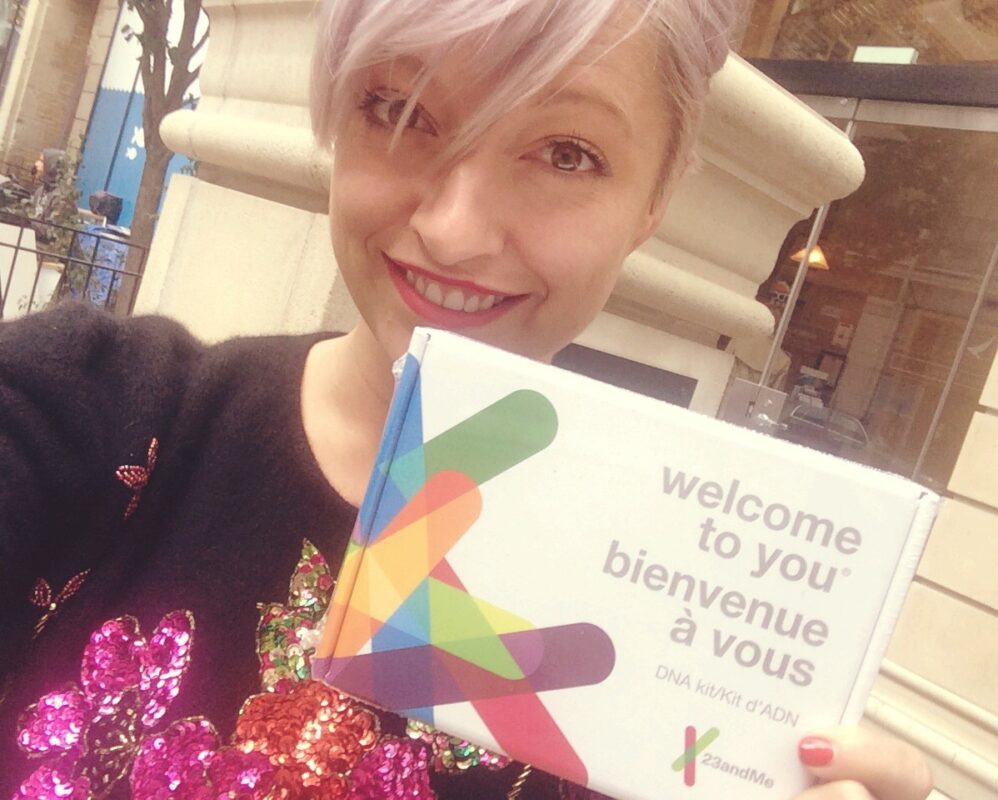 You have to spit into this small container and put on the lid to mix in a chemical liquid with your sample.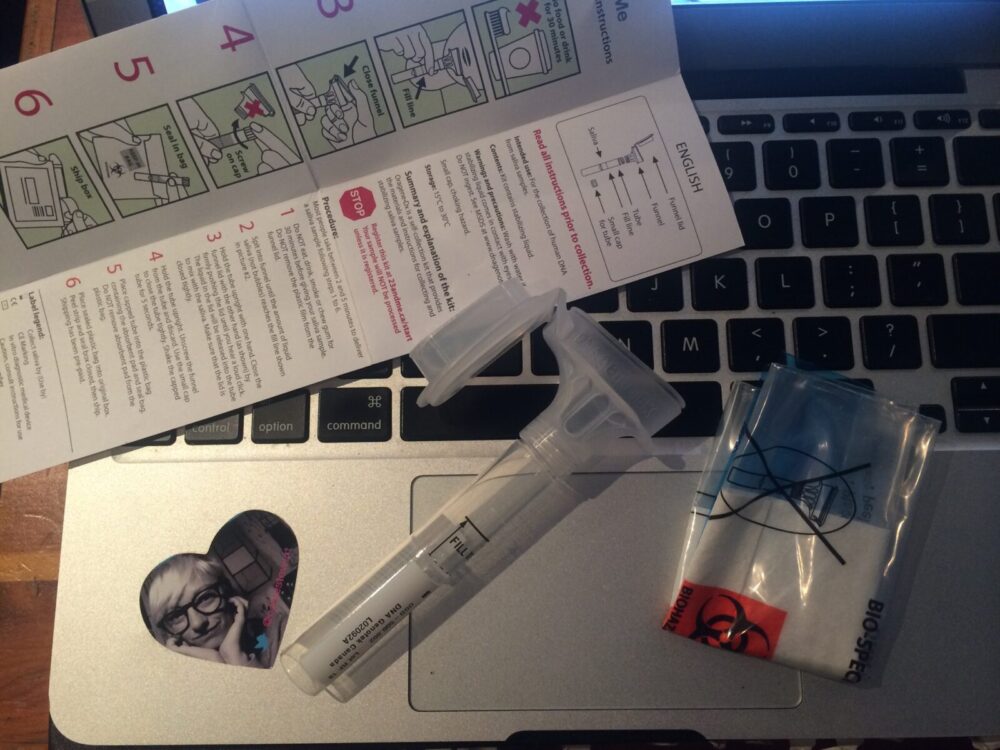 Once complete it goes into a bio bag and back in the box for shipping.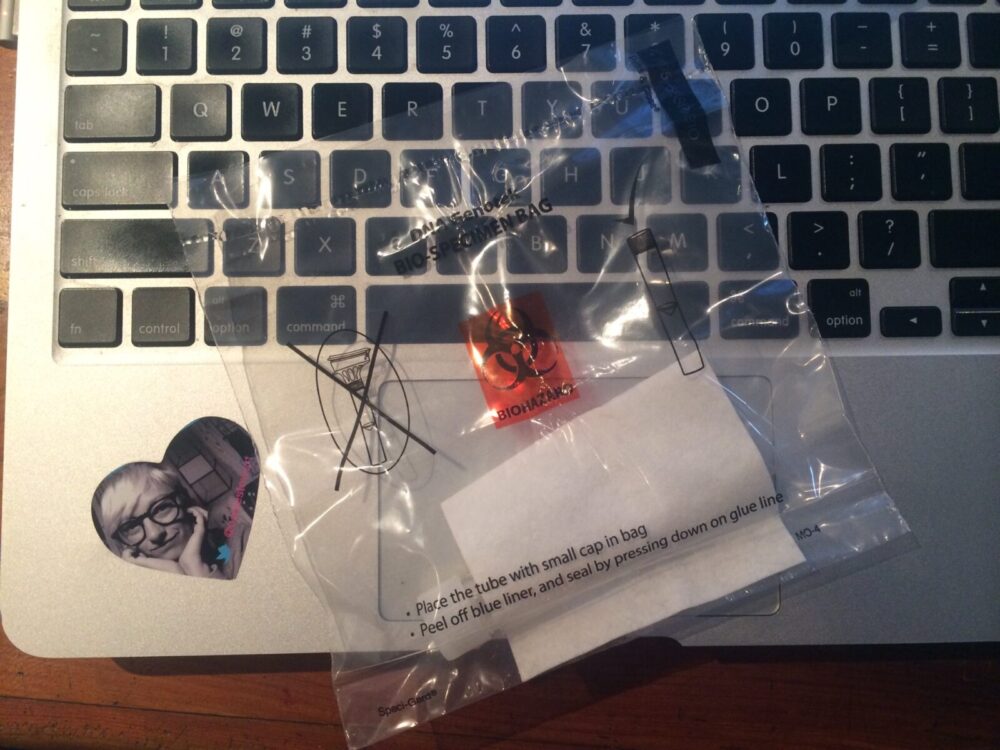 I registered my sample and now I wait. It should take about three weeks to get an email that my results are in. When I get a notification, I'll be able to login and see reports, ethnicity, ancestry, DNA relatives and more.
I'll keep you posted, you'll know when it arrives. For more info about the company or how it works check out 23andme.com. Thanks Edelman TO for putting 23andme on my radar! If you are thinking about getting your DNA tested you may want to check out a Lewisburg PA DNA testing kit from health-street.net if you are based in that area.
HERE'S TO THE FUTURE!
<3 CASIE