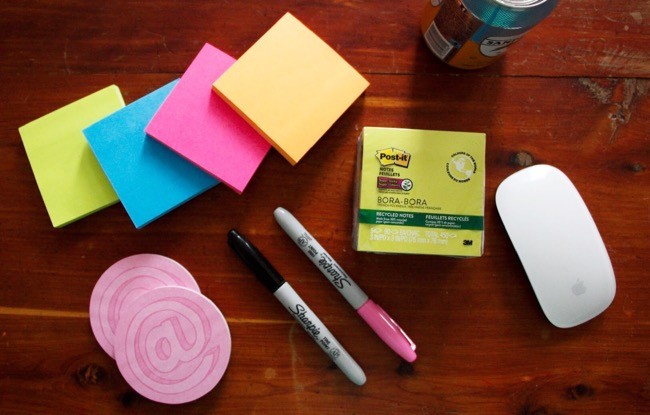 Whether you've been reading here for years or you're new to the space, you'll know my blog a positive place on the Internet. If you're ever having a bad day, you can always pop over in and see bright colours, and something to put a smile on your face. Usually me, shining back at you from across the Internet. 🙋💛
I was recently contacted from 3M to help spread the word about Best Friends Day, June 8th. As a long time lover of Post-It Notes (yes, they're all over my home office, work desk, books, purse) and firm believer in spreading love, I was IN. It's the perfect time to tell your BFF how much they mean to you.
Late last year 3M joined forces with students across North America for Positive Post-It Day, encouraging people to grab a note, write something nice, and share it around campus. This movement on October 9th sparked a whole bunch of events where people were sharing positivity on Post-Its to friends and strangers.
Today is Best Friends Day and I'm encouraging YOU to share a note with a BFF you care about. It could be a BFF, sister, brother, GF, BF, mum, dad, or anyone you wanna remind of their awesomeness. I didn't have a lot of BFFs growing up but over the last few years I've developed a few relationships with BFFs who are now like sisters to me. A couple of my positive Post-It BFF Day notes below!
Spread the love for Best Friends Day by writing a note to someone on a Post-It. If they're close by, sick it somewhere they'll find it, or snap a photo and tag them and @PostitCanada on Twitter or Instagram it with the hashtag #BestFriendsDay. Looking forward to seeing your messages! There's already heaps of tweets today. 😎✌🎈
Here's to a GREAT week.
<3 CASIE