Sharing a couple of photos from the media preview of Keith Haring: Art is for Everybody at the AGO earlier this week. I won't share them all because I want you to go see it! The exhibit with over 120 works by Keith Haring, is on from November 8, 2023 – March 17, 2024 .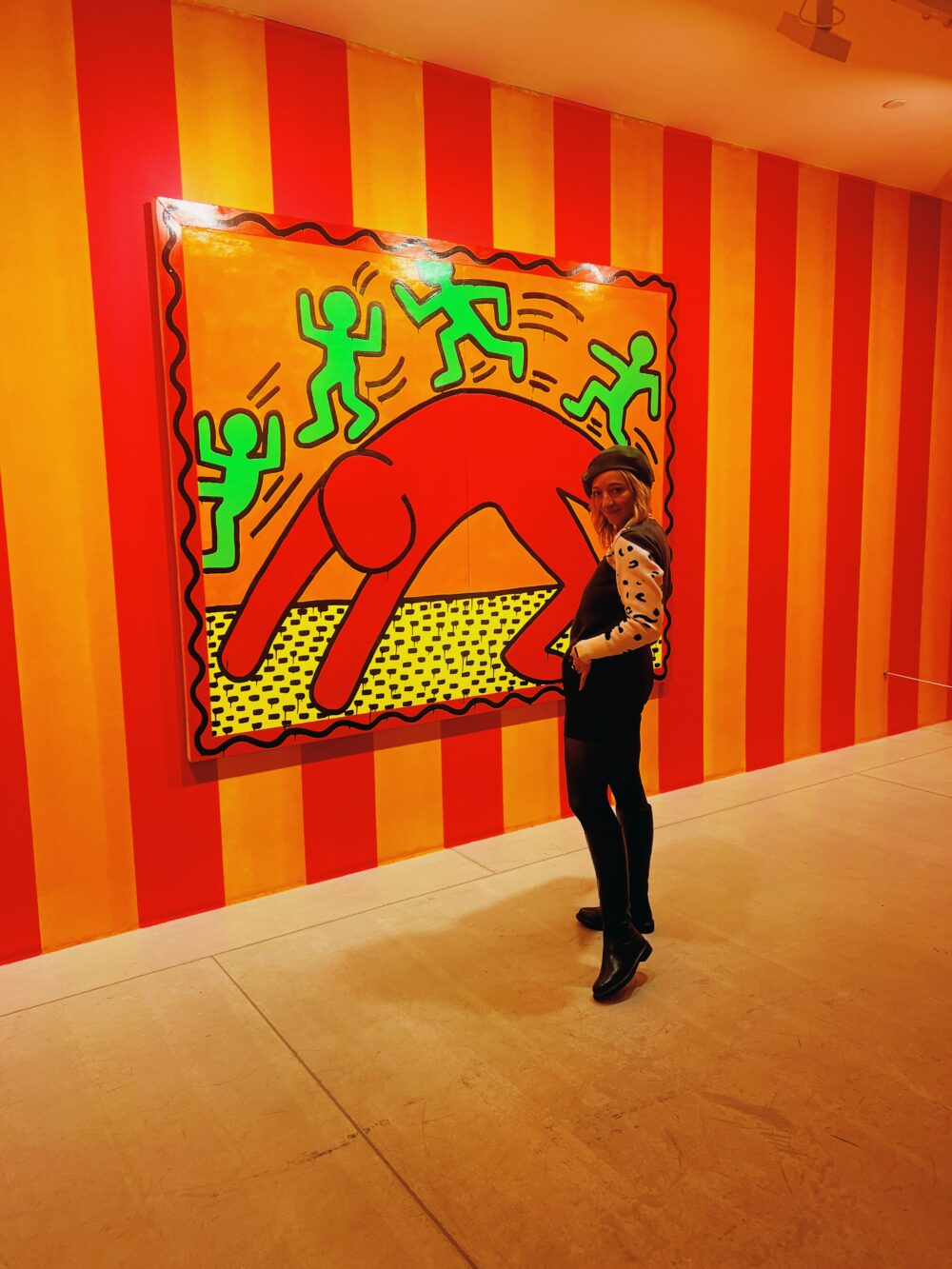 Adult tickets are $30 but for $35, you can buy an annual Pass and go for free all year! Girl Math that and you're easily saving money if you go 2 or more times. I buy an annual pass each year and especially love going to the AGO in the winter for an art escape. I will be going back to see this a few more times before the spring. TBH I am obsessed with all the bright colours.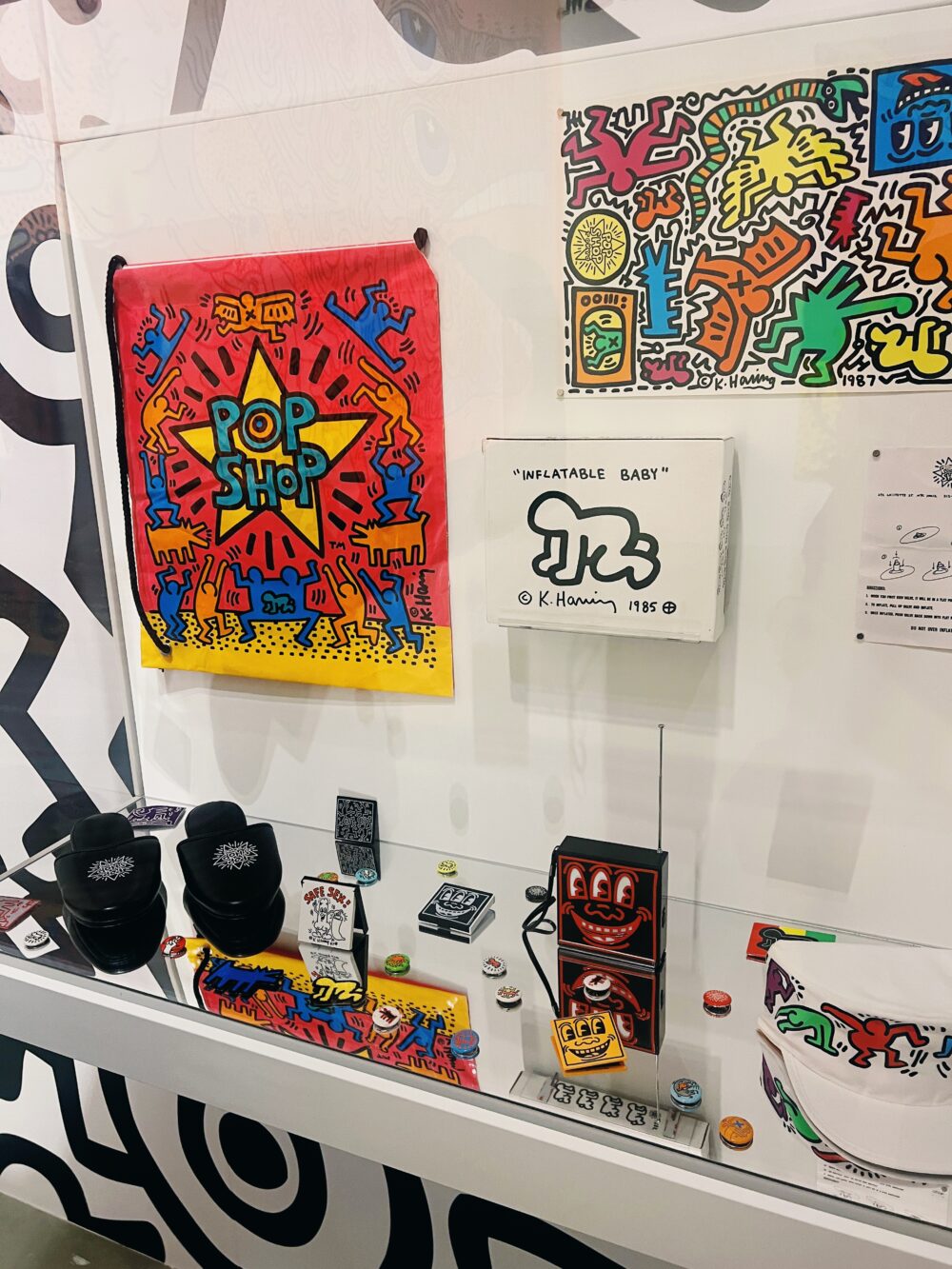 I went with my friend Nate Kogan and for the talk, we were sitting behind Keith Haring's sister Angel Haring! On stage are Gil Vazquez (Executive Director, Keith Haring Foundation) and Sarah Loyer (Curator and Exhibitions Manager, The Broad, Los Angeles), in conversation with the AGO's own Georgiana Uhlyarik (Fredrik S. Eaton, Curator of Canadian Art, AGO).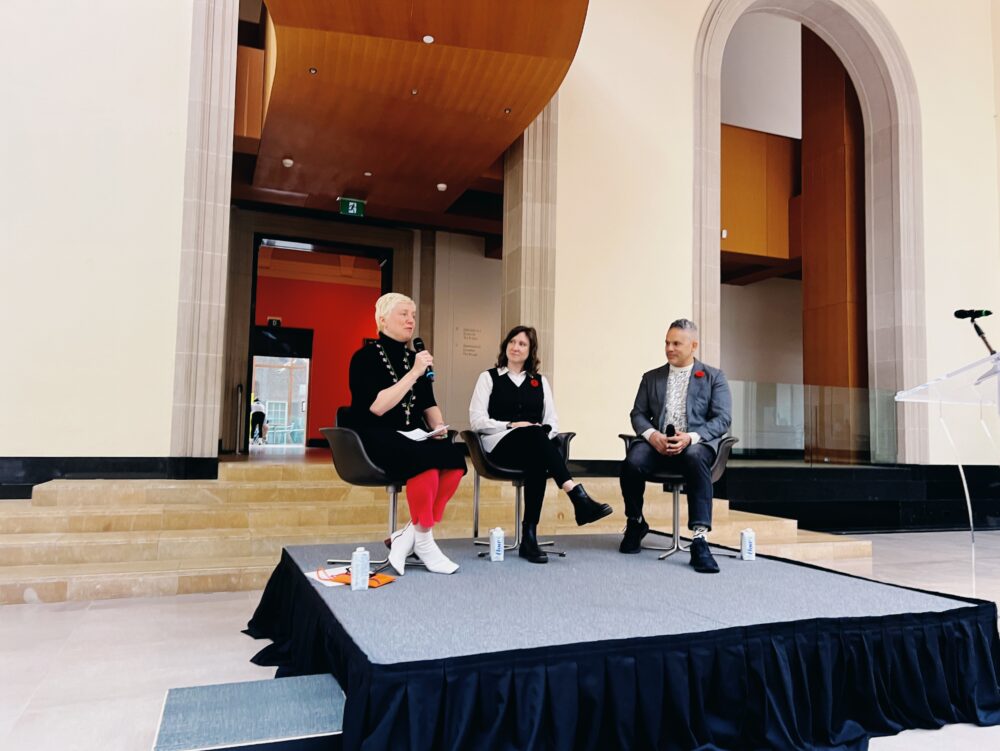 One of my favourite things you need to see is the outfit Keith Haring made for MADONNA to wear to his birthday party in 1984. It's there IRL!
AGO Friday Nights: Opening Party of Keith Haring: Art Is for Everybody
FYI the official opening party for the exhibit is Friday, November 17th from 6 p.m. – 9 p.m. In partnership with Yohomo, this event is an all-ages night of art, music and style inspired by New York in the 80s. I already have the perfect outfit picked out. Headlining the night is legendary New York DJ Lina Bradford! It's free with General Admission! For more details visit AGO.ca.