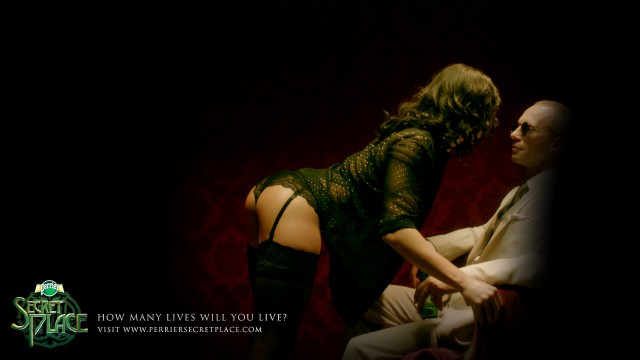 The latest campaign from Perrier for 'Secret Place' is pretty rad. I showed it to my work peeps and we loved the complex digital journey. I really like mix between branded entertainment and game.  In Secret Place, you're at the Ultimate Party and you get to live out the experience from the perspective of each of the 60 guests.
Hmmm, sounds interesting…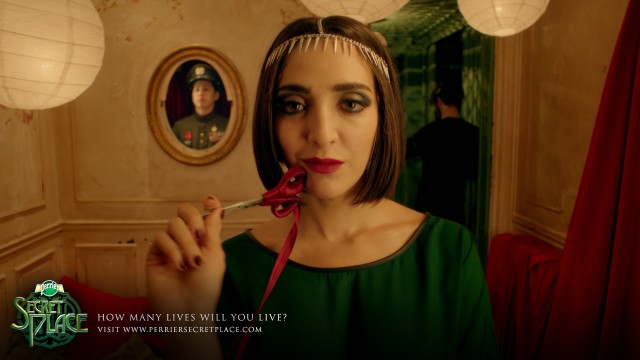 This is the part I love
It took them 18 months writing scripts and scenarios to produce a film shot from each character perspective. Then, they had to build in the functionality to seamlessly switch characters with one click. Mind blowing!
"Imagine having to reproduce the sound of a bottle on a bar as many times as there are people in the room who can hear it." I can't imagine. There's are a bunch of different rooms to explore at the 'Secret Place' party, it you haven't done it yet. I encourage you to give it a go.
This scene gets pretty sexy…
The prizes are parties at some of funnest places around the world including Ibiza, Art Basel in Miami, Saint Tropez, Rio for Carnival, and Sydney for NYE. The experience is available worldwide but open to 20 countries to play in the major markets for Perrier France, United States and Canada. I would love to win but unfortunately (for me) I've worked with Perrier and this is my second sponsored post. Last summer I told you about The Drop short film, see here.
Visit perriersecretplace.com to see how many lives you'll live. I wish you luck. It's quite a journey to go through the intricate video. If you win, I'll happily be your +1!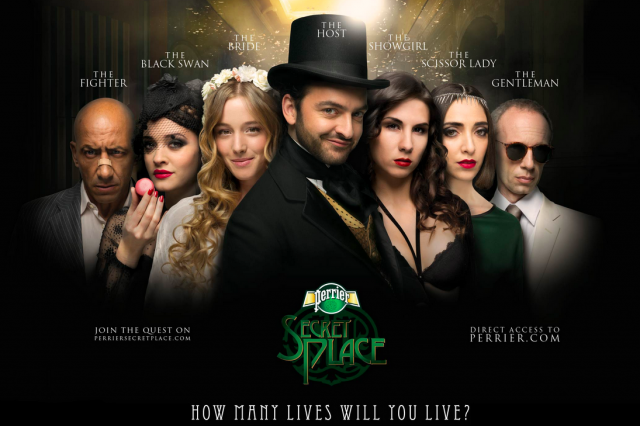 Have an awesome day 🙂
CASIE