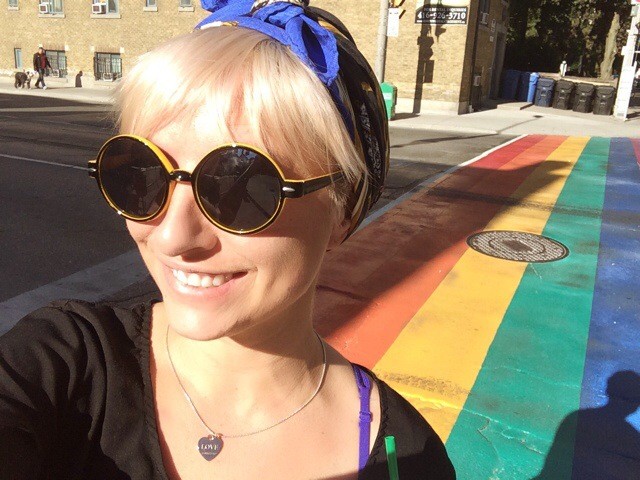 Have you seen these yet? They're beautiful!
This weekend I had Saturday morning coffee with Andrew Dobson. He's the blogger babe behind dobbernation.com and regular writer for Metro News Canada. We checked out the rainbow crosswalks in The Village and gabbed about adventure. It's so lovely to chat one on one with a friend in the sun.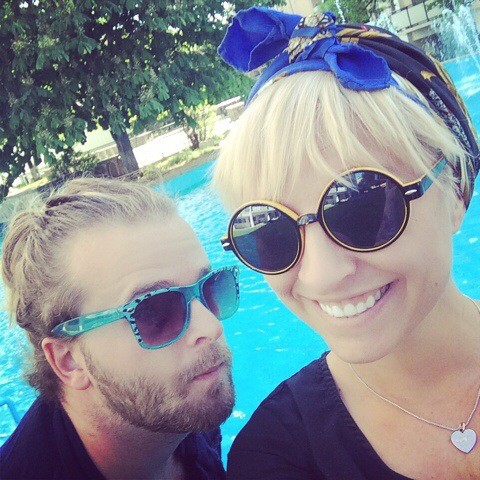 I almost got a ticket from this hot cop but told him I was getting a photo and jumped in the car with a smile.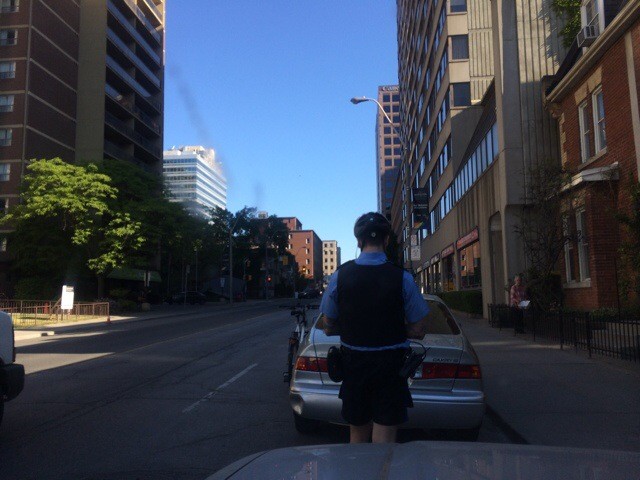 Toronto Pride is extra special this year because it's World Pride and we're hosting! I've been going to Pride since Dad took Jenie and I when we were kids. Have some really great moments and blogged about them around this time last year. 
From now to the end of the month is crazy time w/MMVA, NXNE , Pop Up Perrier, 2 speaking gigs AND Pride. I'll have heaps of stories to share and it will feel great when July long weekend rolls around.
Here's a few of my fav photos from Toronto Pride over the years. Thank googness for Google! All the pride photos I've every posted rounded up in one quick search.
Toronto Pride Memories
Jenie + Me, Stewart sister power!
Last year w/ Sean on Church Street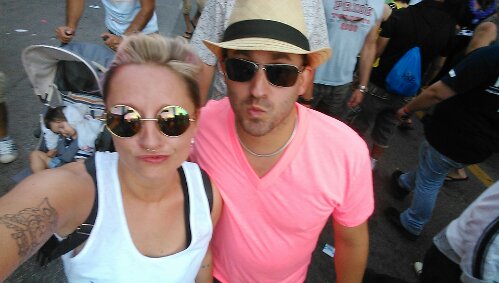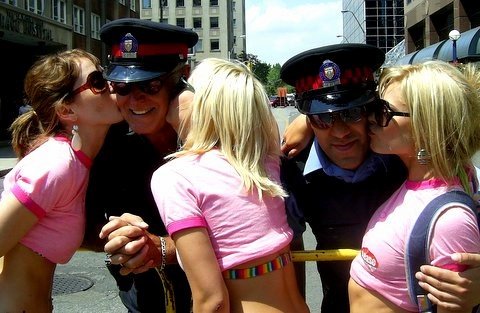 With love,
CASIE