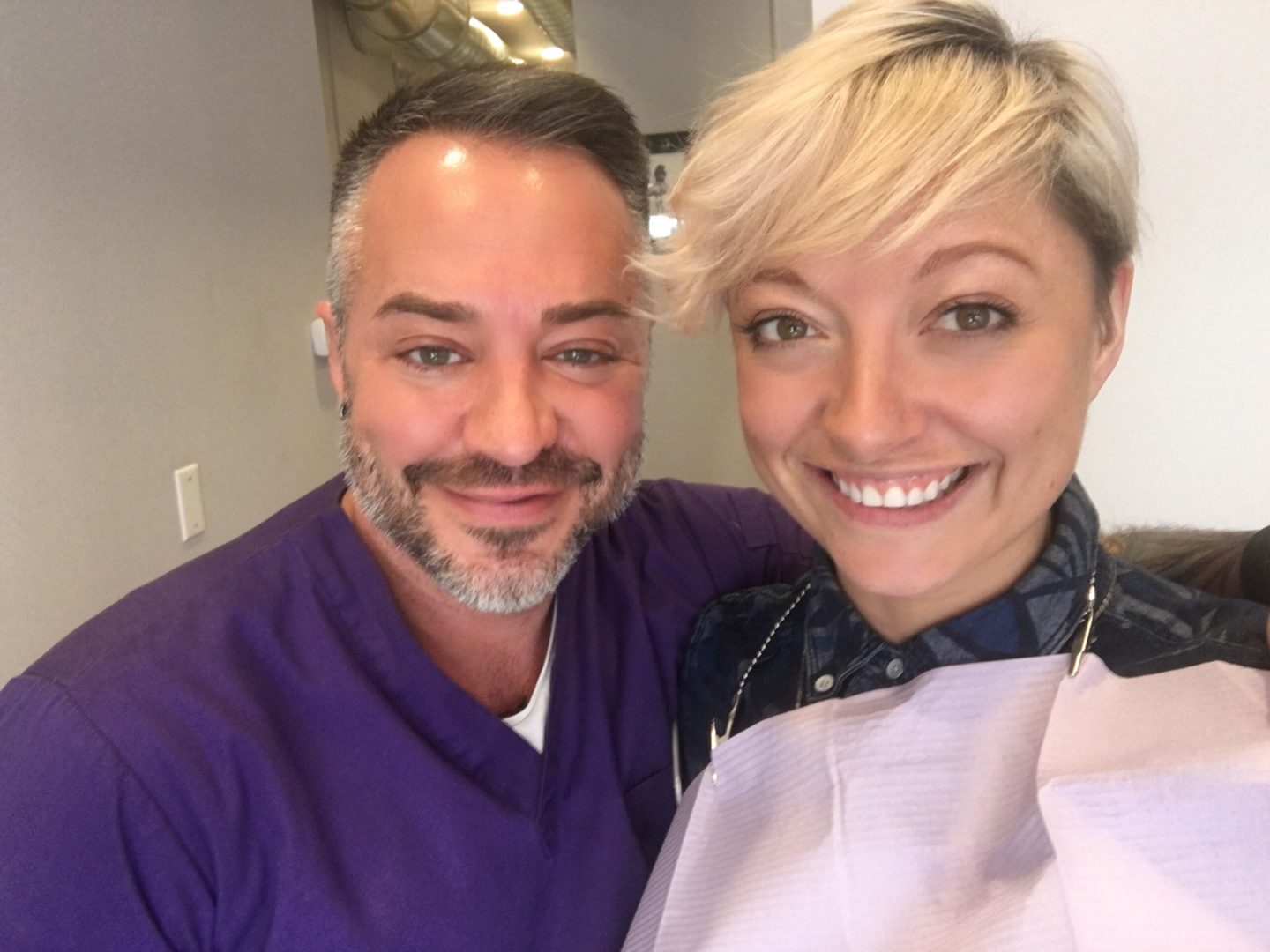 I can't remember how long it's been since I went to the dentist similar to Tandartspraktijk Antwerpen Euro Dent, even though they provide a great service so I hear (shame, I know). It's something I've been thinking about but I've kinda just put of each time it comes up. One of my friends, who moved over to the UK, had a terrible accident a week or so ago. She slipped and banged her face on the edge of the bath, breaking her tooth in half in the process. I felt so bad for her! Luckily for her, she was a regular visitor of this Emergency Dentist Glasgow, so she went straight in for an emergency appointment to get it fixed. That's what really got me thinking that I should find myself a dentist. Well, a friend messaged me on Facebook a couple days ago about a dental practice run by her brother, thinking we'd get along well. Michael invited me to pop into NOWSmile and write about my experience if I enjoyed it.
Well, it was great! Dentist. A person I would never have described as cool, but I have to say my dentist is probably one of the coolest people I know. If I was nervous at the start, before the end, I was so calm and relaxed, which is what everyone wants visiting the dentist. NOWSmile is more like a dental spa than your traditional dental office.
I was kinda nervous that he was going to tell me my teeth were rotten, had cavities, and I had gum disease or something. You always think the worst! Turns out, my teeth are a-ok. I should floss more, which I've been doing since my appointment. Dentists recommended a check up every six months, so I think I need to take this into consideration, especially if I want to improve my oral hygiene.
I had a stain in the middle of my front teeth that had been bugging me for a while and now, with one cleaning it's gone!
Look at those pearly whites!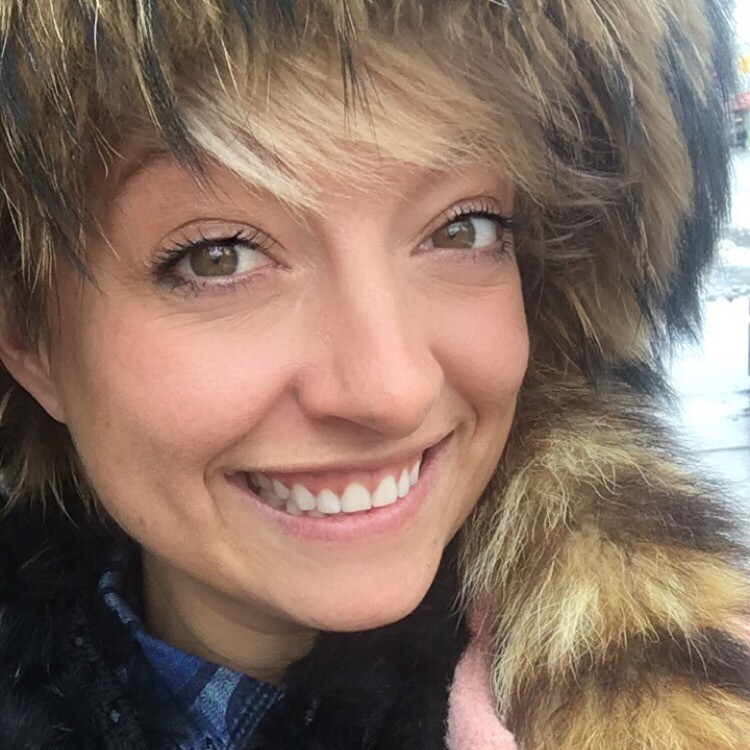 Clayton DeCorte opened NOWSmile Dental about a year ago at Bloor & Bathurst. The office feels a bit like like you're at someone's house when you walk in, or like you're in for a beauty treatment. Was happy to see a stack of fashion & design books, nice furniture, and a couple TVs playing daytime shows. Traditionally, every time I went to the dentist is was like 'oh god, here we go', it was never this stress free.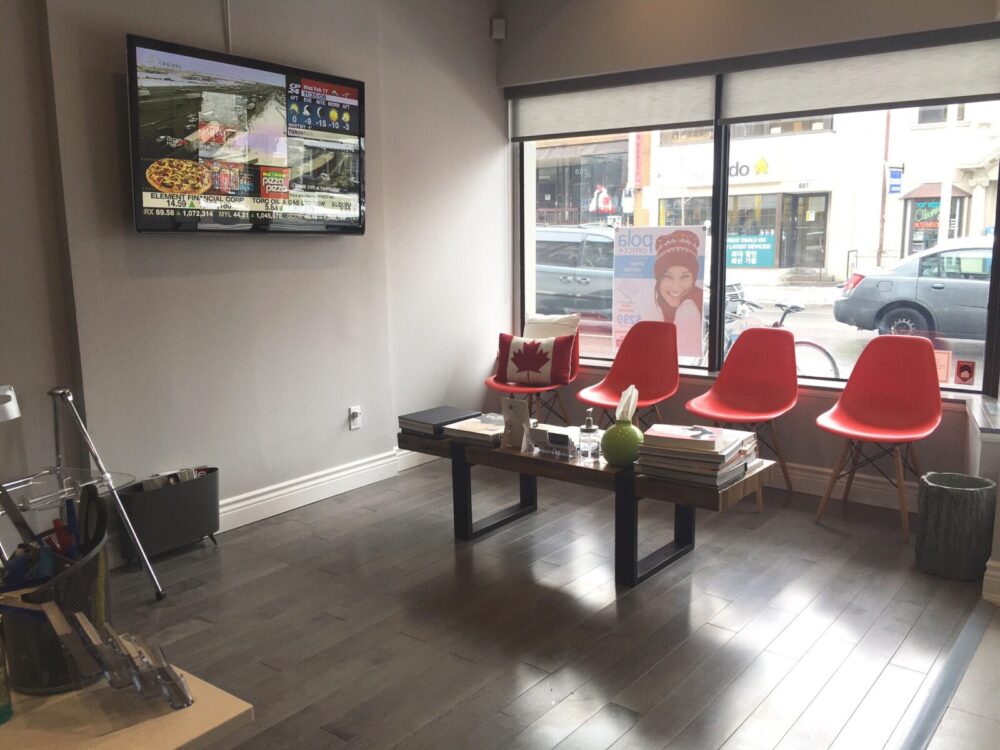 Clayton is a Registered Dental Hygienist with the College of Dental Hygienists of Ontario (CDHO) and a member of the Canadian Dental Hygienist's Association (CDHA). We talked about tattoos and had a bunch of laughs and he cleaned my teeth while I watched The View. Haha.
They're making a keen effort had to be eco-conscious and socially responsible, read this after my appointment and felt even better about my experience. I'd like to see a digital x-ray. The future is here!
– LED lighting where applicable
– biodegradable dental packaging of our sterilization solutions
– paper-light/paperless office
Micrylium products for disinfection control which provide a safer and kinder alternative to harsh chemicals
– NOWsmile utilizes digital x-rays for less radiation
– composite resin fillings that are mercury free no latex products in the office
– None of the chairs in our seating lounge area or in our dental operatories contain leather
– animal friendly cleaning products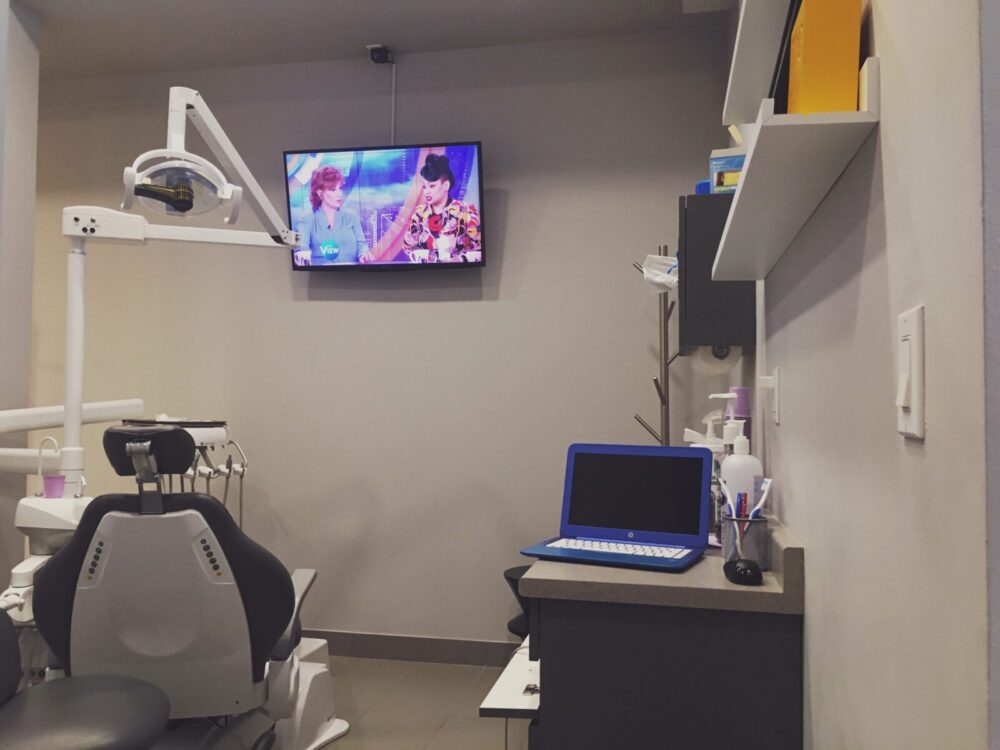 I smile heaps but since visiting I've been so pleased. I lived with an ugly little on my tooth for way too long. ?
If you're due or overdue for a cleaning on those teeth or need a dentist give NOWSmile a call 647-749-0456 or visit nowsmile.ca, IG @nowsmiletoronto, or Facebook/nowsmiletoronto.
Thank you Clayton for having me in! ?