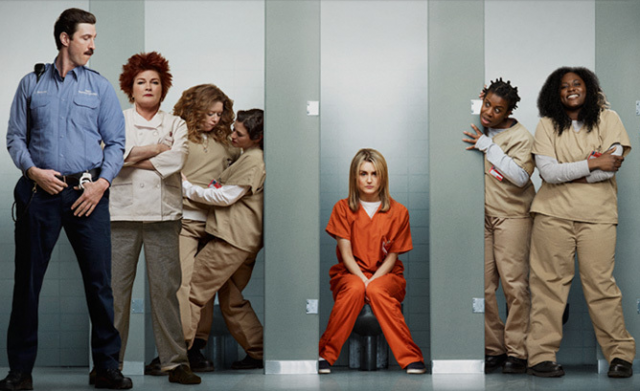 OK, I started this book today. Sitting on Queen Street in the shade waiting for (rain) someone boyfriend. Netflix sent me a signed copy from the author. Autograph is orange highlighter, naturally. It sounds good, the creator of Weeds made it. Scroll down if you want the prize only, winner gets the following..
PRIZE
PS3 ($269 Future Shop)
Six month Netflix Canada subscription ($48)
Author signed copy of Orange Is The New Black book (Piper Kerman Priceless)
I love Netflix and I watch heaps of moves. Last year they sent me a FIVE YEAR subscription and I am excited because more series are being produced for Netflix ONLY. [I was a subscriber before they contacted me.]
WATCH THIS IT'S FUNNY
Taryn Manning, Donna from That 70's Show, Jason Biggs (American Pie),  and Janeane Garofalo. LOVE IT. 
I like this story, from the first chapters, because I could be this person. So could you. It's not that hard to get trapped in a cross-border love/drug smuggling scandal. I saw Broke Down Palace, I know how this works.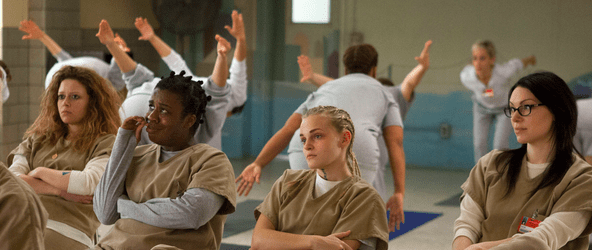 HOW TO WIN
This is a totally made up contest – WHAT WOULD YOU DO TO SAVE ME IN JAIL?
Basically this could happen to anyone, right? In order to pay her debt to society (for a 10 year-old drug money thing smuggling for an African Drug Lord), Piper must trade her comfortable New York life with fiancé  Larry (Jason Biggs) for an orange jumpsuit and prison life. It'a a wild roller coaster  I haven't read it all yet but SOMEONE LIKE YOU can have a new PS3 to watch it.
Imagine I was in jail… I'd be like a junior Martha Stewart. Naturally.

PS3 plays Blueray.  This is a fun contest. Tweet or die FTW.
Much love,
CASIE