A couple weeks ago I hosted a fun night with some of my bffs thanks to Montes Wine where paired Chilean cuisine a few of Montes finest . To celebrate National Wine Day (yes, thats a real thing!) I've partnered with them to do a wine giveaway.
Montes Wine is from Chile and can be found at the LCBO. My fav from the tasting are Montes Twins Sauvignon Blanc 2015, Montes Alpha Malbec 2o12, and the Montes Alpha Cab Sav 2013. I don't usually drink white wine much but their Sauv Blanc was delicious.
It's easy to enter, click below to tweet me your favourite food/wine pairing. Once you click below, a Twitter window will open, pop your fav food in where it says [ENTER FOOD HERE].  The prize includes two bottles of that will be delivered to you from Montes wine. Contest is open to anyone in Ontario. 
CONTEST IS NOW CLOSED ??
@1goatroti Hi! DM me your address & a contact number, you've won the @MontesWines prize! #MontesAngel pic.twitter.com/m3Z5yhcumX

— CASiE STEWART (@casiestewart) May 27, 2016
As for my fav food pairings, I love a nice full bodied Cab Sav with a big steak bbq or Sauv Blanc with something from the sea. This weekend in Muskoka I cooked up a few fillets of black cod and paired them with Montes Outer Limits Sauvignon Blanc 2015. Using MSC Certified seafood of course!  
? Made delicious black cod for dinner last night! Picked up @Canada_MSC from @LoblawsON, A+! ? #oceantoplate pic.twitter.com/Vc2sdCPXw1

— CASiE STEWART (@casiestewart) May 24, 2016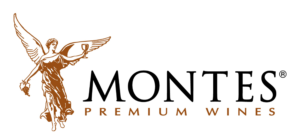 Thanks Montes Wines for sponsoring our great girls hang and this giveaway. Go ahead and toast a glass to yourself tonight!
I'll pick the winner Friday and the prize will go out early next week. Happy Wine Wednesday + National Wine Day!