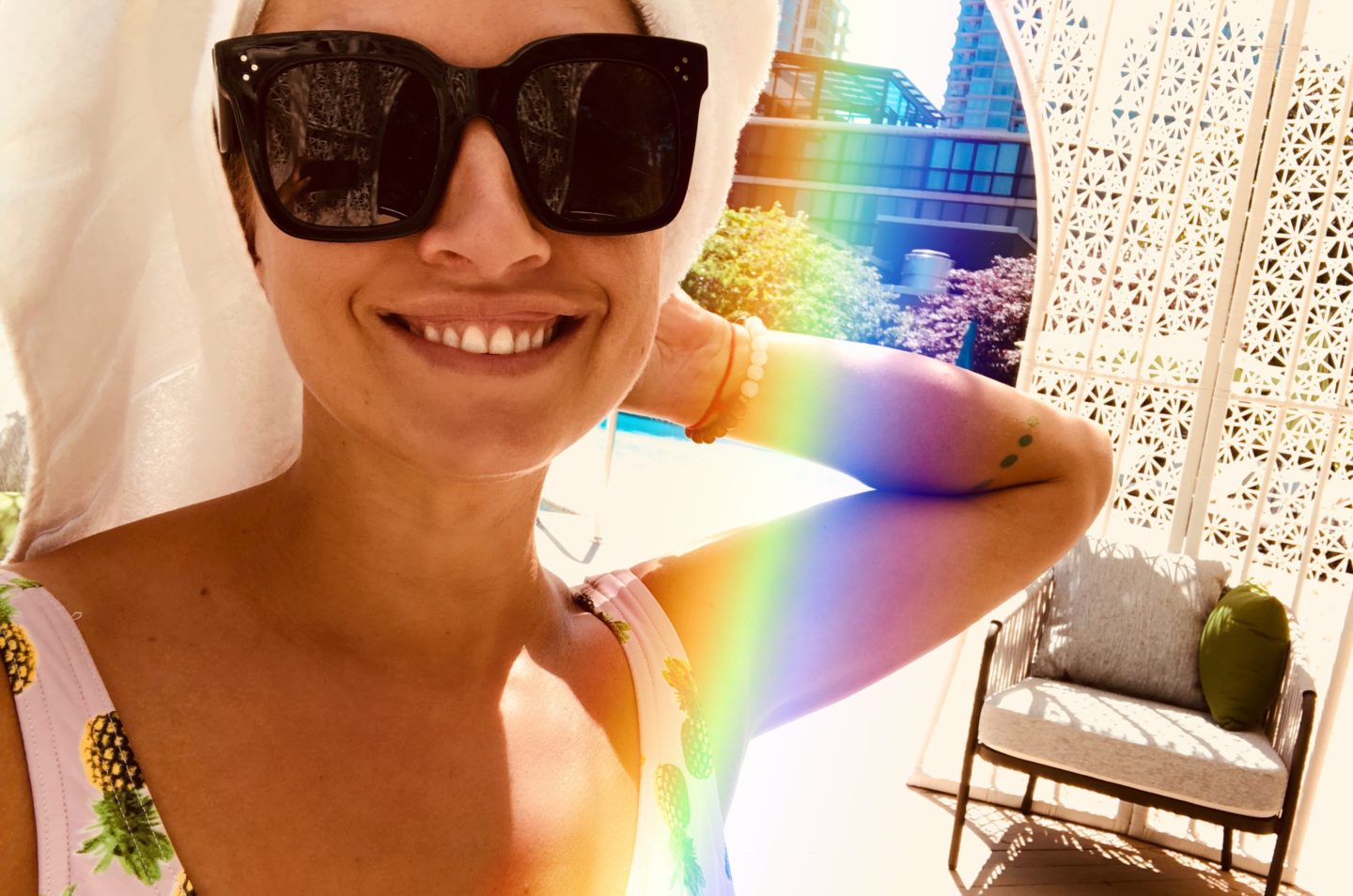 Hi! I was up early and out the door about 5:30am, arriving in Vancouver just after 9:30am PST. Driving to the hotel it was clear today was going to be beautiful! It's MUCH different from my last visit in March when it was cold & snowy! When I'm travelling for work I try to get there with a few hours to spare so I can relax, nap, eat, get some computing done, or check out the area.

Fellow #TeamTelus friend, Christine (lifeonmanitoulin.com) was on my flight. so her and I decided to check out the area. We walked along the sea wall past parks and people until we got to Cactus Club Cafe. We'd been in Van for less than an hour before we found a great patio and refreshing cocktail. I have a real knack for this haha.
---
Our waitress said we had to check out the award-winning Bella Gelateria for gelato and MY GOD IT WAS FREAKING AMAZING. I almost always get chocolate and this was truly one of the BEST I've had in my life. There were chunks of brownies. I can taste this photo.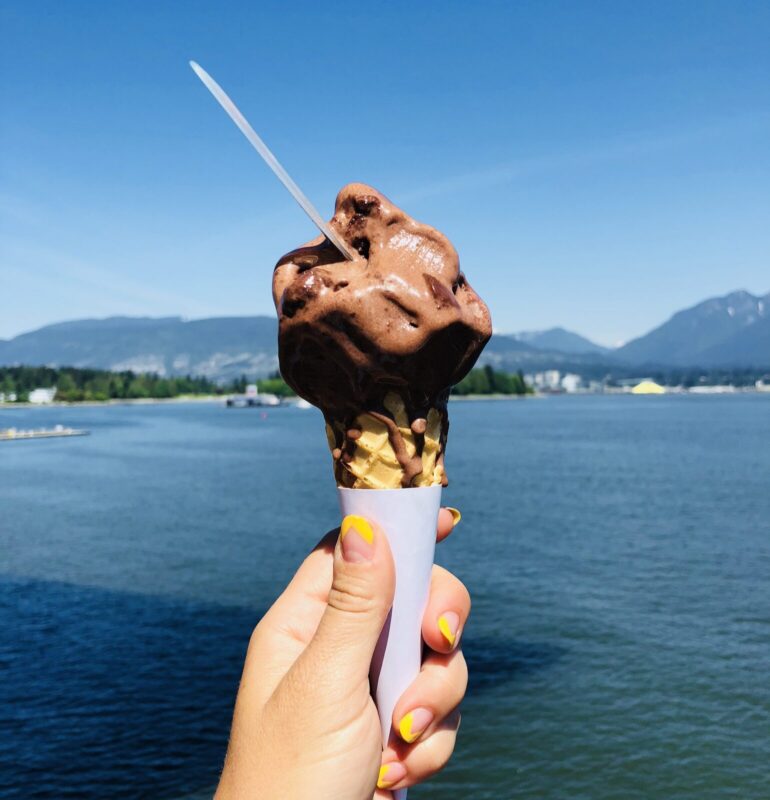 The view from the Westin Bayshore is beautiful. My room overlooks the pool with mountains in the background. I popped down to the pool to sit in the shade, catch up on emails, and read my book in the pool.
---
Tomorrow is a full day of activities with Telus and I'm excited to see what we get up to. I'm heading out tonight to meet the team for dinner. It's so nice out, planning to leave early and walk.