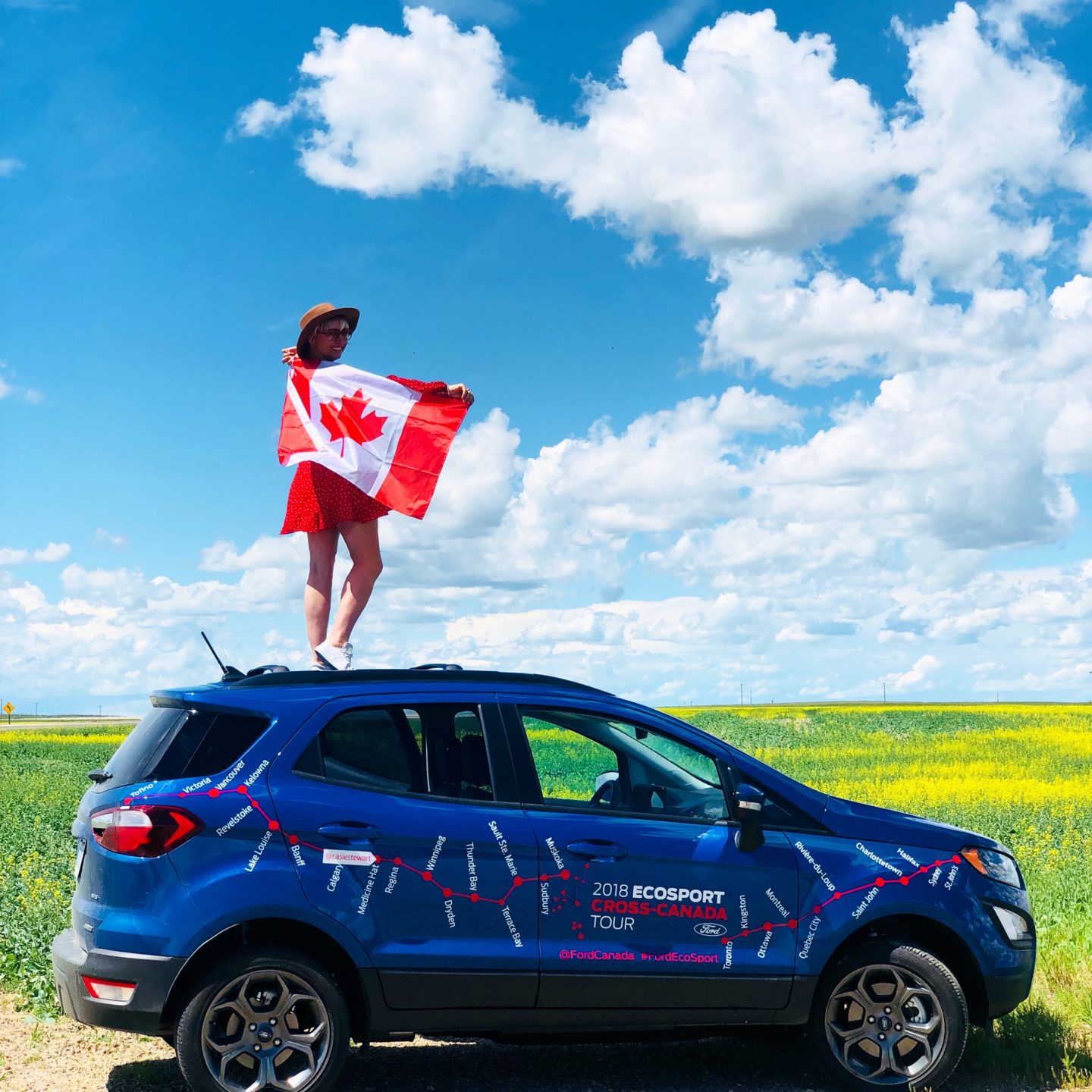 This year for Canada Day weekend I was part of the Ford EcoSport cross Canada road trip with Ford Canada. My friend April and I were Leg 14 of the adventure and driving from Regina to Medicine Hat, SK and finishing in Calgary Alerta. It was both our first time in Regina and we had heaps of fun along the adventure. Thank you Ford Canada for this experience! Scroll down to see what we got up to along the way.
---
The Ford Eco Sport Tour involves 14 different content creators each driving the exact same Ford Eco Sport for a relay across the country. When I first received the email I was so excited and even more so that I got to bring a friend! I'd been wanting to go on a trip with April since that great weekend we spent glamping up north a few years back.
We started in Regina, SK and it was the first time there for the both of us. We arrived late afternoon and checked into Hotel Saskatchewan, an extremely elegant hotel. Ford hooked us up with a 2 room suite and it was perfect! The hotel offered great views of the city, was walking distance to restaurants and bars, it had a nice gym and a hot tub too. We drove around and made use of the SYNC® 3 with Apple CarPlay™ and FordPass Wifi HotSpot.
Instead of doing typical tourist stuff on our road trip, April and I made a point to stop at different vintage and second-hand stores across the two provinces. We love to shop! I've always found that shops in small towns are where you really find the gems. Our first stop was T&A Vinyl & Fashion and the owner was so cool. We shopped the vintage finds/records and he gave us pins, stickers, and a whole bunch of tips for things to do along our journey.
After a busy day of travelling and some shopping, we were ready for relaxation. Instead of going out we ordered room service from the incredible kitchen at Hotel Saskatchewan and pigged out in our rooms wearing our robes.
In the morning, we woke up pretty early (with the time difference) which it earned us time to hit the gym, have a coffee, and be on the road by 9am. Our goal was to do as much driving in the early part of the day as e could so we had some time at our next destination, The Resort at Cypress Hills. The car was great to drive and features like SYNC and wifi kept us on track and connected the whole time.
We had no shortage of great places to stop along the way. A lot of the drive looked the same with wide open Canola fields of yellow, green grass, and blue skies. We sang along to 90s on 9 on Sirius XM and stopped for photos and shopping along the way. It was really fun. As we turned off the Trans-Canada highway we came across a cute stop with a goat farm. So cute. Always stop for baby goats!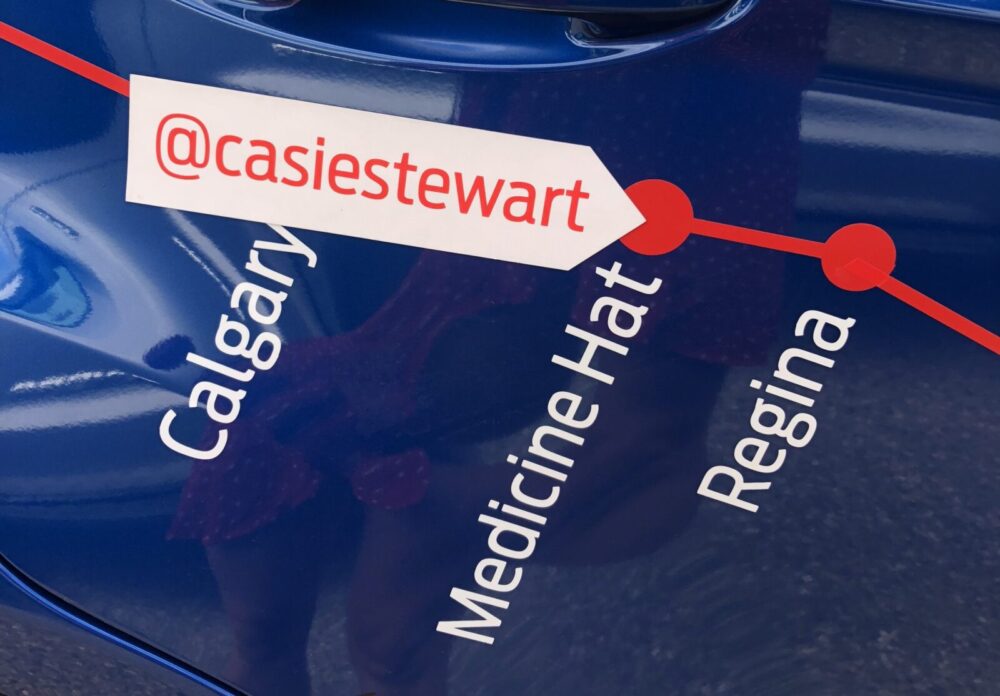 It was just about dinner when we arrived to our room at Cypress Hill Resort, a nice resort in the middle of a provincial park. We had a great dinner and turned in early to watch TV in our beds. We're a real wild bunch! haha.
It was Canada Day when we woke up on Sunday so we both wore red and hit the road for the final leg of the trip to Calgary. It's amazing how wide and flat the Prairies are. Really makes you appreciate how big and beautiful Canda is. Especially on Canada day! ??
We made a few stops along the way including a Sunday market. We talked to shopkeepers whoever we stopped and people asked about the Ford Eco Sport wherever we went.
---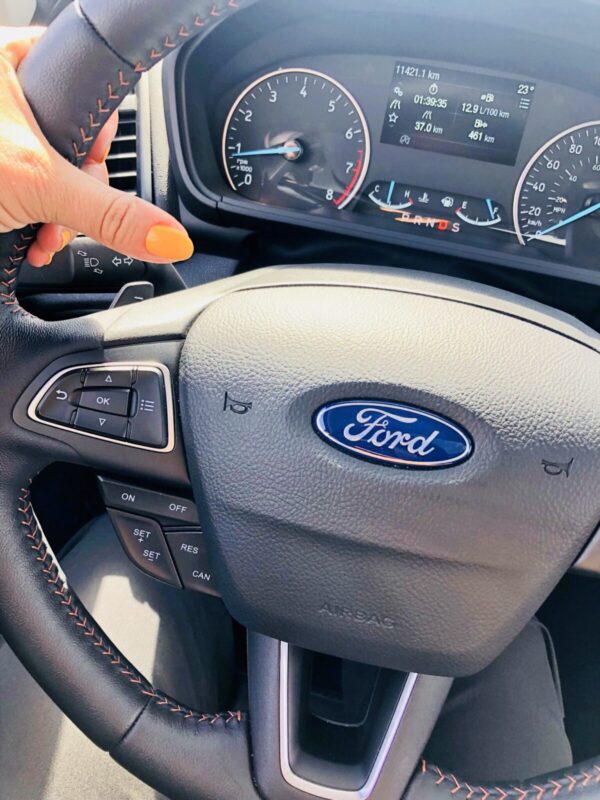 Sunday night we stayed at my fav spot in Calgary, Hotel Arts. I filmed this video there with Tourism Calgary a couple years back. We had a great dinner at Yellow Door Bistro inside the hotel and watched the Canada Day day festivities from the balcony.
Althouth we were on a self-guided adventure, we had Denis who worked with Ford to drive across Canada to make sure each participant was a-ok along the journey. He also put gas in the car overnight so we were ready to roll in the morning. Thanks Denis!
Overall the Ford Eco Sport was a great car to drive. It's comfortable, good on gas, nice sound system, and my fav feature was the automatic windshield wipers. It didn't rain much but when it did, they started up themselves!
Check out @FordCanada on Instagram for some of the other people who were part of the relay. It was such a cool experience to be part of and to explore a new part of Canada.

Thank you Ford Canada!

https://vifreepress.com/wp-content/languages/new/prednisolone.html
http://padstyle.com/wp-content/languages/new/rimonabant.html
Amitriptyline No Prescription