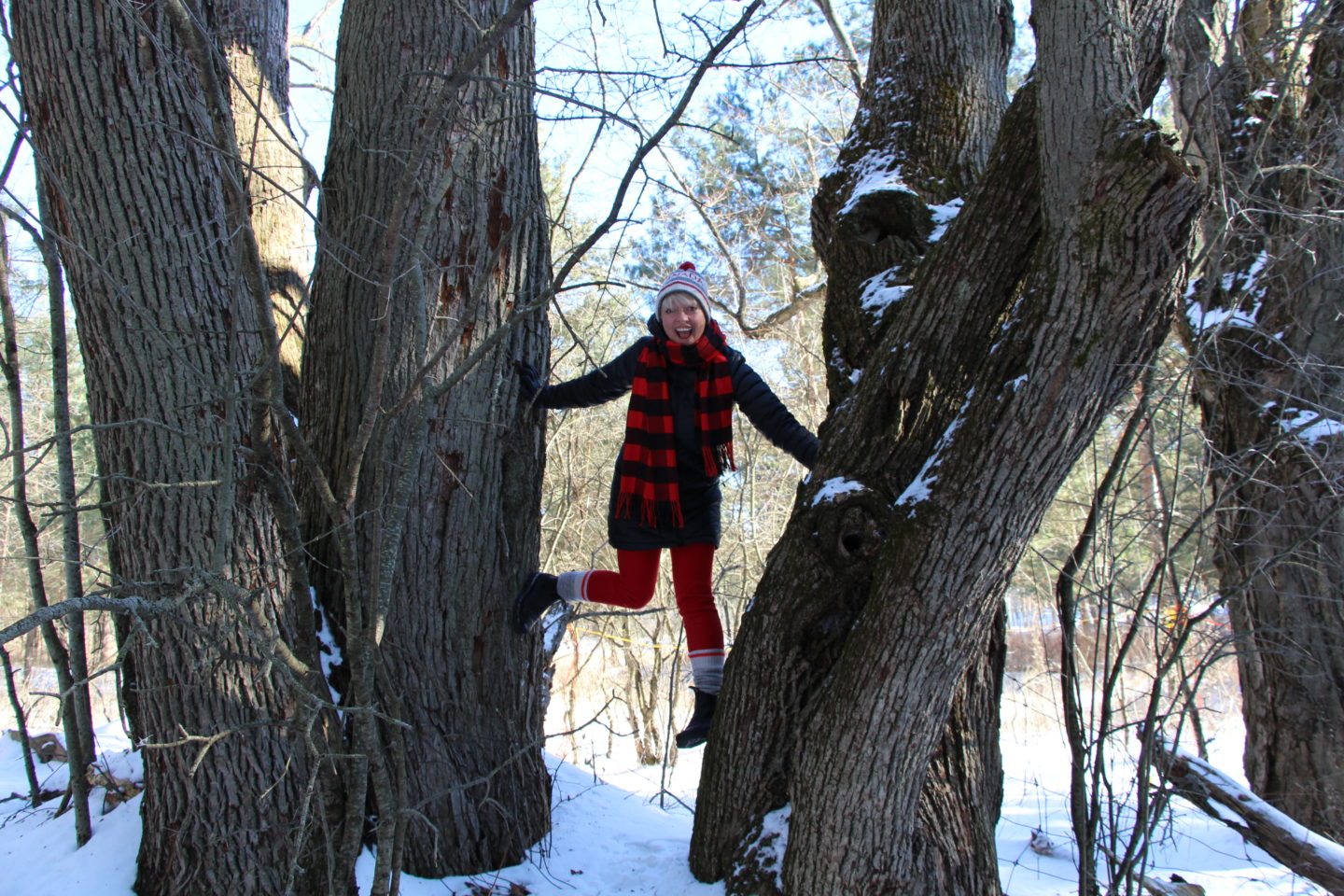 My first trip of the year wasn't to a sunny destination, it was up north to a tiny little solar-powered treehouse north of Toronto. Glamping Hub invited me to stay at a destination of my choice, so naturally I picked a cool one. Glamping Hub is home to some of the coolest non-traditional camping spots around the world. They've got luxury camping available in tree houses, yurts, tipis, camper vans, safari and fancy tents. I'm hoping to explore a few more of their destinations in South/Central Ontario. Here's my first Glamping Hub experience! 
---
I wanted to start the year by reflecting on 2015 and setting my intentions and goals for 2016. So, spending a couple day sup north with a friend seemed like the perfect option.
The little tree house is located on Purple Hill, 6,000 acres of forest and trails. Hikers can check out an amazing view by following a nearby trail outside the house, or trek the trails in Durham Forest, about 20 minutes away.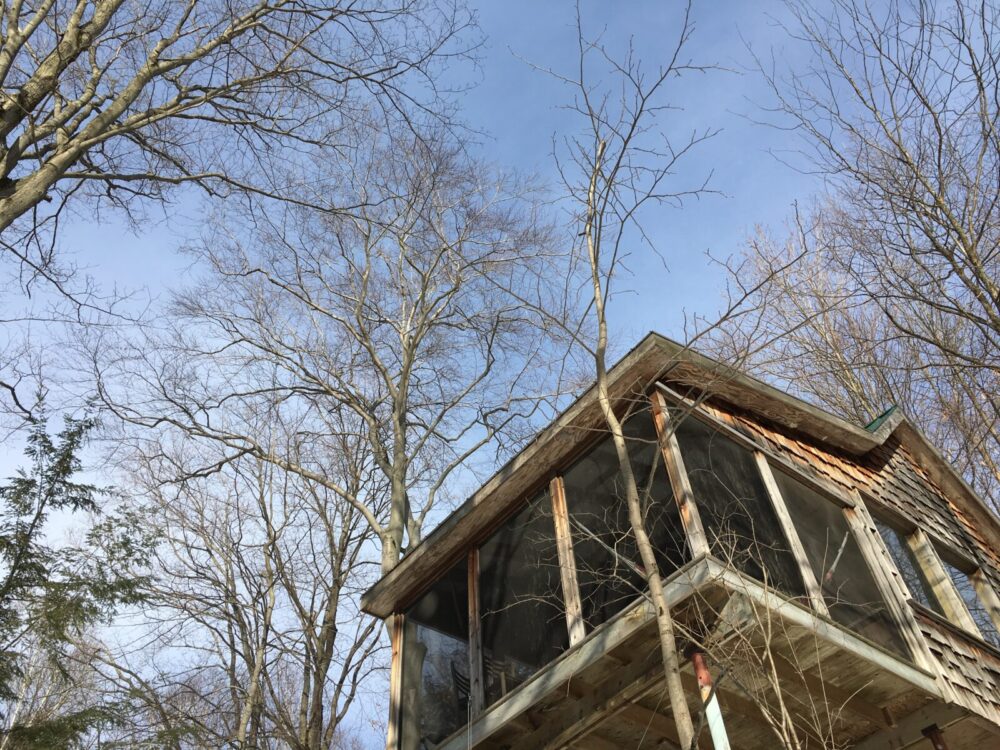 April and I hopped in the car Monday morning and headed up north to Blackstock, ON.  My instructions were to look for a blue camel as a landmark. As we drove in, a ton of brightly coloured sculptures scttered the property. We learned they were by the property owner, William Lishman  and part of Expo '86.  Remember the film Fly Away Home w/ Jeff Daniels & Anna Paquin? It was about him! He's got a really neat house and done some amazing art. See here.
[iframe id="https://www.youtube.com/embed/w7InRpf_XoU"]
Glamping offers a unique way to disconnect and be one with nature. Although we still had wifi, it was really nice to take a break from our phones, hike in the sunshine. And play outside.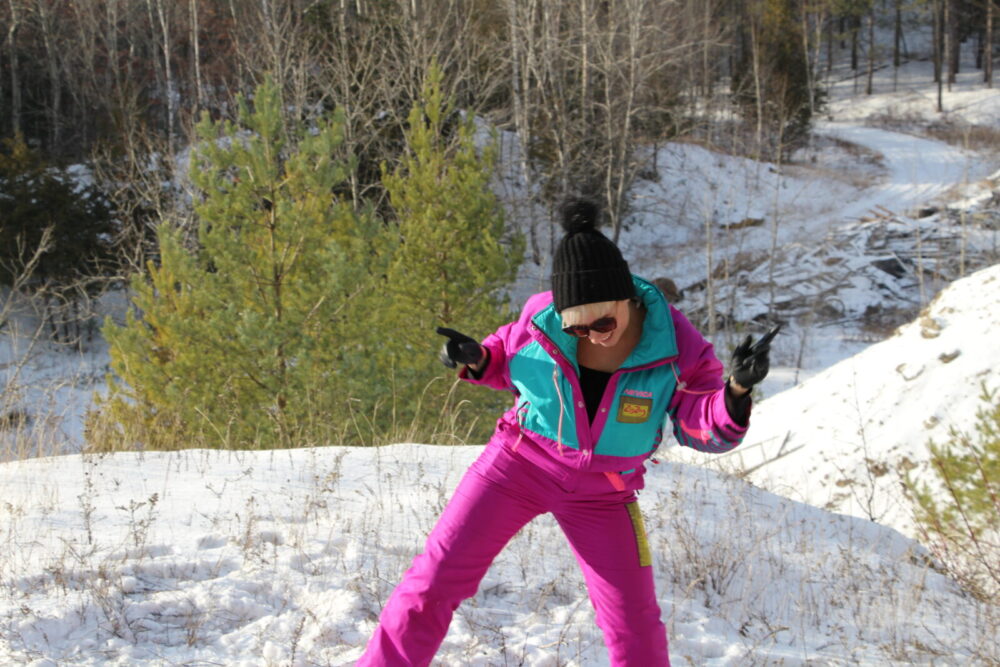 A solar panel supplied electricity and lights, as well as an outlet for charging phones and computers. At first this gave me anxiety but I was cool with it after settling in.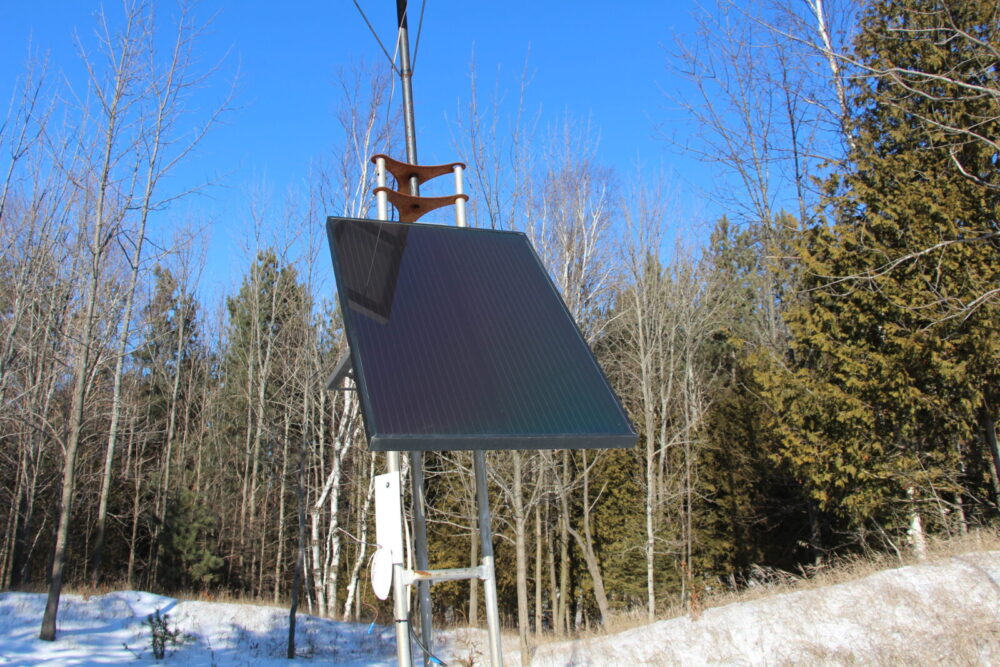 We stocked the fire with logs and cooked food on a burner. I packed lots of snacks and kept them in a cooler. It was rustic but awesome.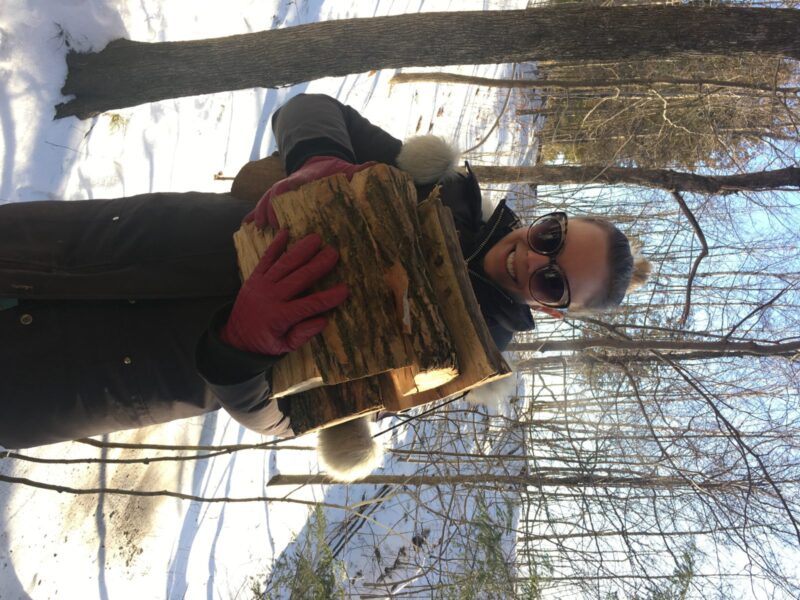 I packed a few things for us to enjoy in the wilderness including a few coloured smoke grenades from Rocket Fireworks. I love these things!
[vine id="ihjjxlpXjwl"]
Overall, we had a great time!  The property was beautiful, the tree house was quite tiny but a nice rustic stay for 2 people. It was REALLY cold on he first day, (-15!) but I can only imagine how lovely it would be in the summer. Thanks to Columbia Sportswear for hooking me up with some great winter gear including the super warm, but thin down puffer I'm wearing above.
I'm hoping to check out a few more Glamping Hub locations this year. If you're looking for a unique getaway, I highly suggest scrolling their website. There's locations all over the world!