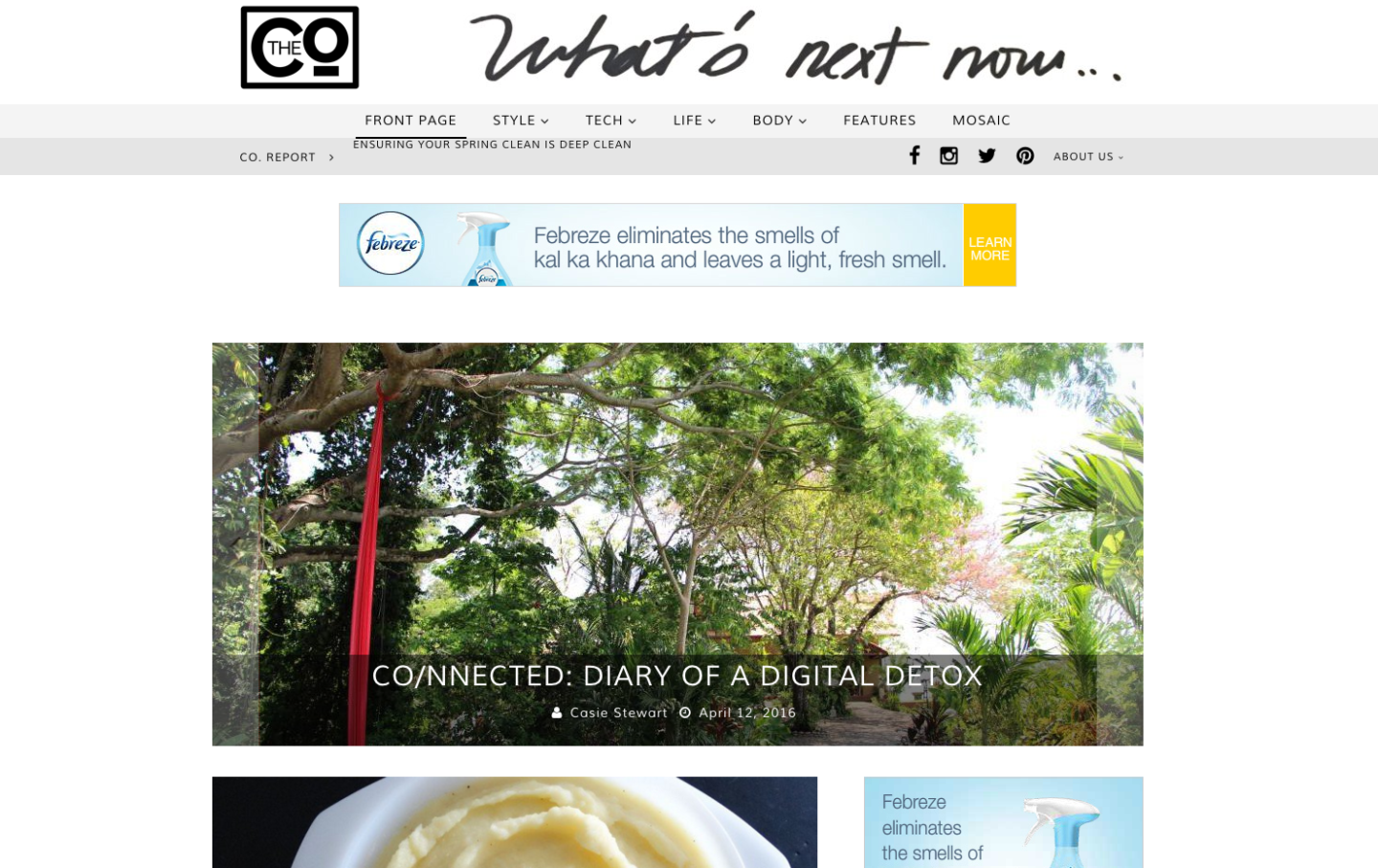 I know I've Mentioned how great my last trip to Costa Rica was but was the first real vacation I've taken in a while. I'm feeling inspired and I've got a fresh perspective on life. I wrote about the experience on The Co. by Jones Media and it's on the front page today! Read it here! 
Today I'm picking up a little Ford Fiesta and cruising home to spend some time with mum. Tomorrow I'm speaking to the grade 6-8 kids at her school about bullying and following your dreams. I wish i had someone like me come and tell me everything will be ok, it's cool to be weird, and that the job I'd be doing didn't exist yet.
Still eating healthy since my trip and exercising daily. About to go for a run! ? It's truly amazing what a good getaway will do, staying at Anamaya Resort is a magical experience. Here's to a wonderful day!