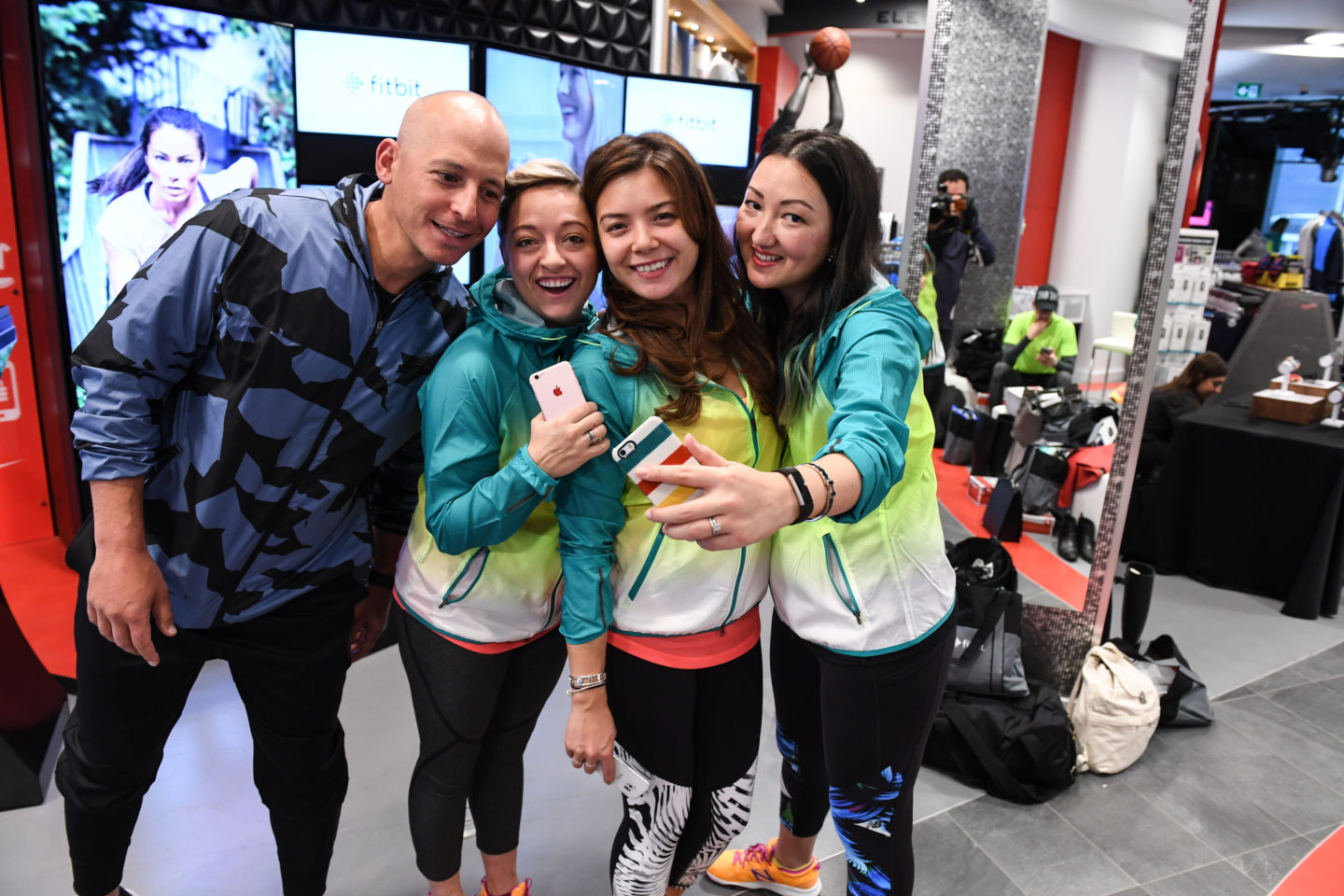 Before vacay I joined a bunch of blogger buds at Sport Chek to test out the new FitBit Alta. Remember, with companies like PromoCodeWatch that offer discounts on Fitbit products, make sure you use this when before you hit the checkout button! I'm sure you would like to save as much money as possible on something as cool as a Fitbit. Since receiving the device, I've become obsessed with making my 10K steps each day. It wasn't hard to surpass my daily goal in Costa Rica, I was so active! I forgot to pack my charger so after about 5 days, it died. I was super impressed it lasted that long tho, if only an iPhone could do that! Here's a couple snaps by George Pimentel from our workout with celebrity trainer Harley Pasternack.
We were set to train outside but it was pouring down with rain, hence the raincoat, but we picked out head to toe New Balance gear and set up our devices for an indoor workout. I am seriously loving the leggings, they've got a drawstring and are super soft, comfortable.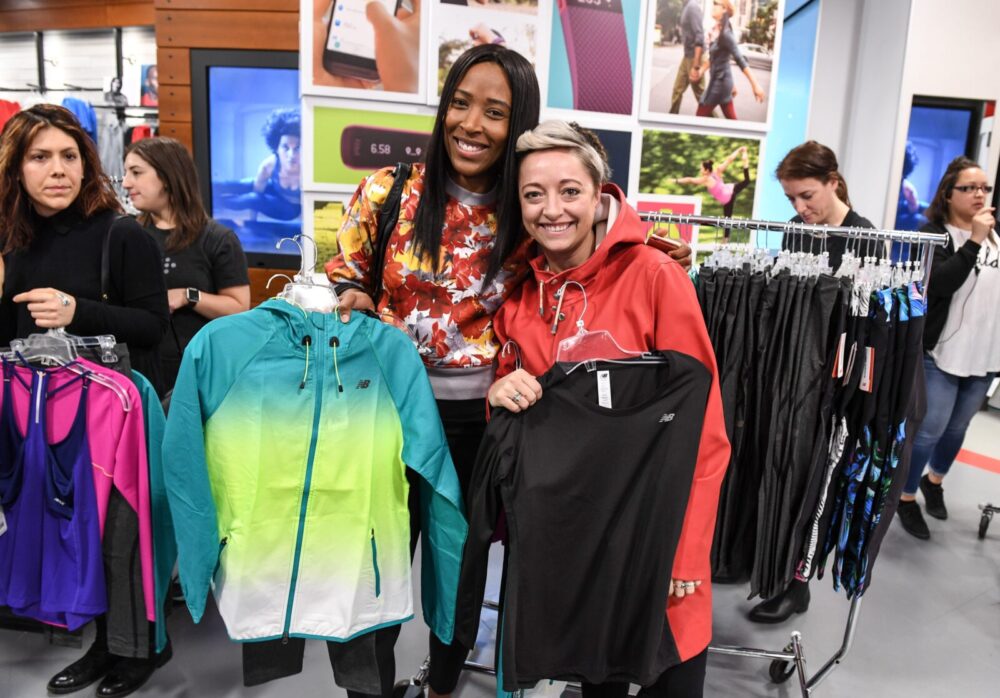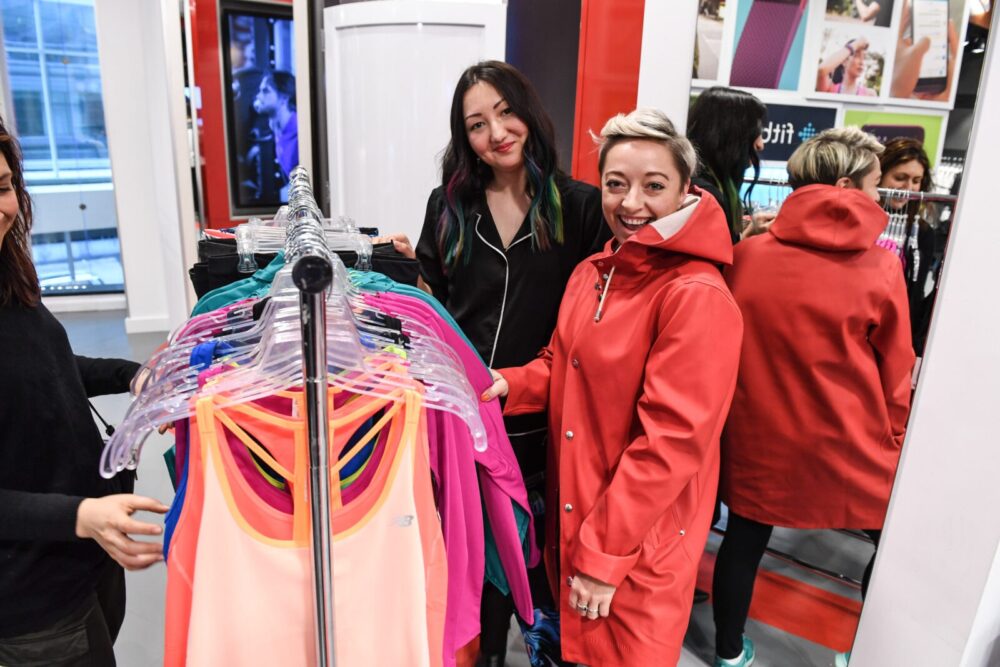 Ready to hit the road! We took a brisk walk through the PATH underground walkway then arrived at the Toronto Athletic Club to sweat it out.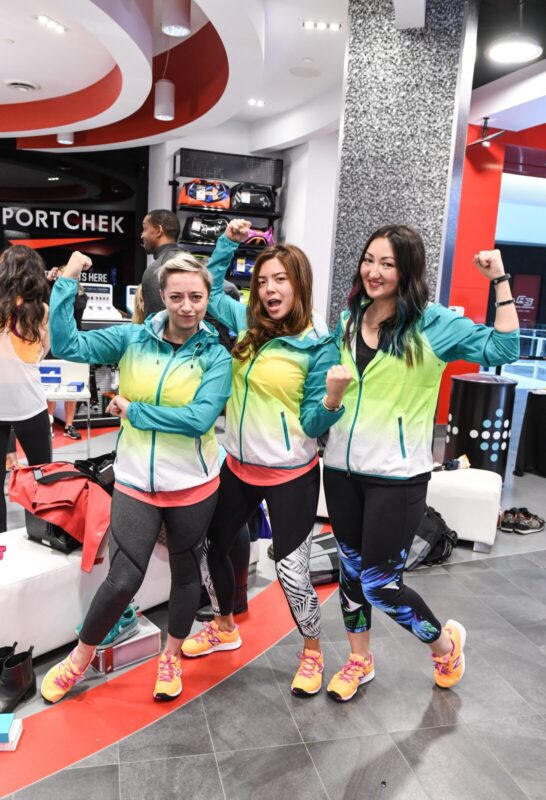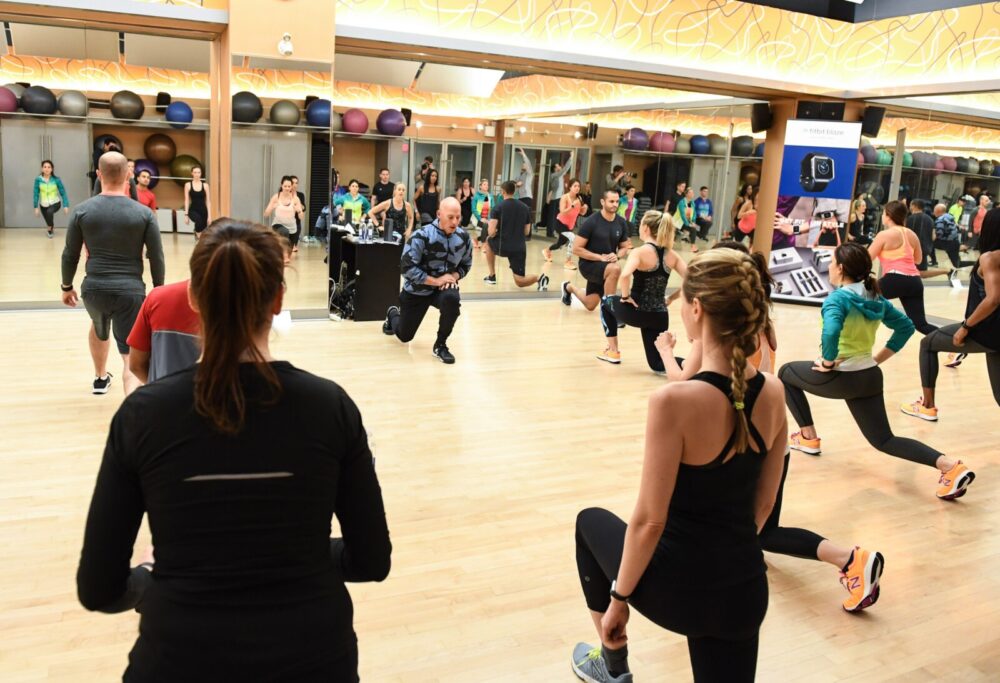 The new Fitbit Alta is slim and compact with changeable bands. There's gold & silver coming out in about a month. I chose this one to fit my lifestyle as a stylish yet functional tech accessory, fitness & fashion all in one.
Fitbit Alta Features
– All-Day Activity
– Auto Sleep Tracking
– Reminders to Move
– Clock
– SmartTrack™Auto Exercise Recognition
– Tap Display
– Call, Text & Calendar Alertsn – love these!
– Accessory Band
SECONDS before @harleypasternak kicked our butts with @fitbit while trying the new #FitbitAlta & #FitbitBlaze ??? pic.twitter.com/TmQV1cRID9

— Daniel Reyes (@dothedaniel) March 31, 2016
Huge thanks to Fitbit for the motivation to get my booty in shape. I'm really diggin' my Fitbit! I've been slacking hard the last month and this was my first workout in a couple weeks. Since this day, I've surpassed my goal each day I tracked and I'm motivated to keep it up. If you're looking for info or available accessories, visit fitbit.com.
Here's to being fit and healthy!