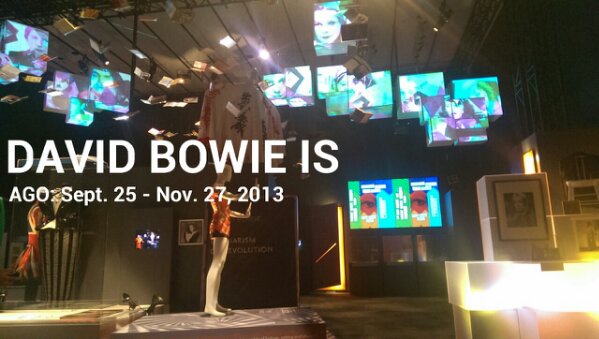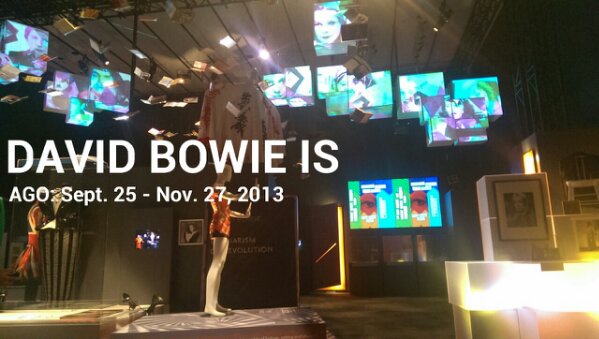 Went on a private tour of 'David Bowie Is' at the AGO this morning with some Community colleagues. Later this week they start the Ago 1st Thursday events and our client Drambuie is a sponsor.
The exhibit was so freaking cool. It's matched up with Sennheiser Sound so that as you travel from room to room the audio is updated and talks you through the exhibit or plays a song to go with the art. It was pretty amazing, not gonna lie! It's the first time I've experienced a 3D sound system quite like that.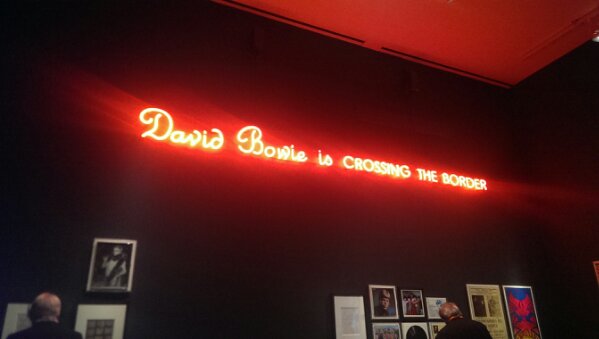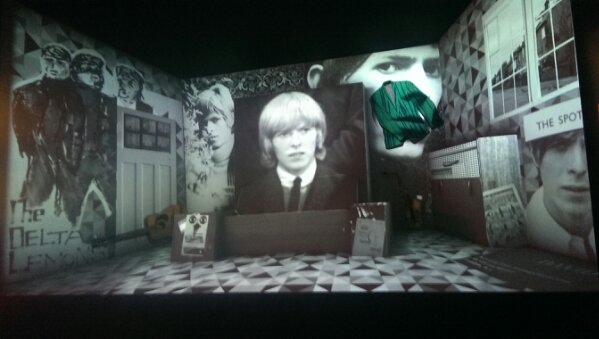 This part was super cook. The pano is a bit fuzzy but you can see me and my trench on both sides in the mirrors.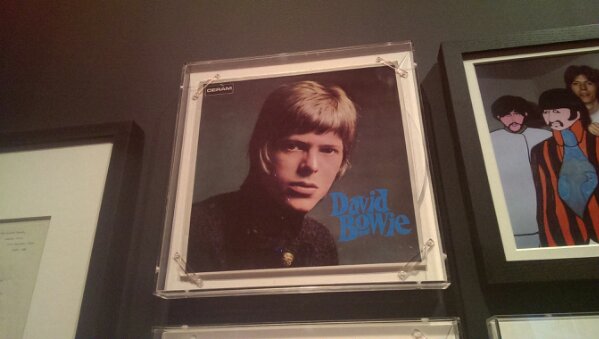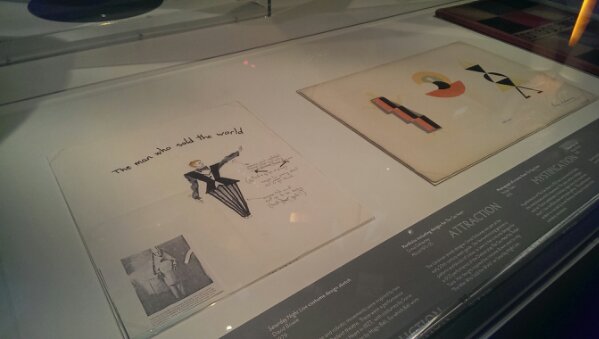 I think this sign might have been my fav part, I love the sign..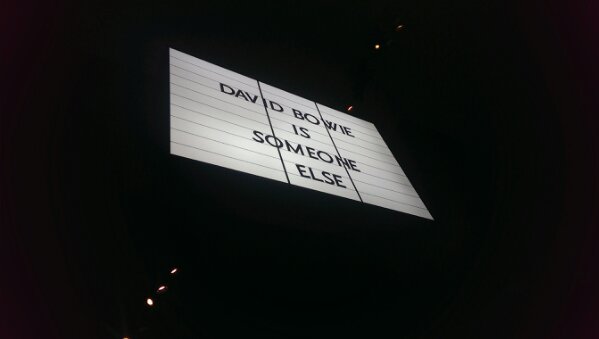 Could really have stayed at the AGO all day…
Saw my old Andy Warhol favs. I used to go to the AGO all the time! See all old posts tagged AGO here. It pays to be a member! For $100 you can go anytime you want for a year and use the members lounge (it has wifi!).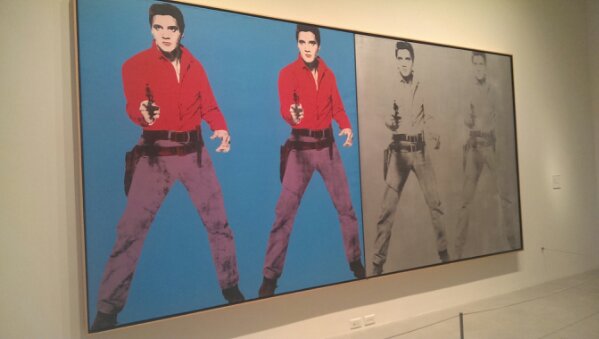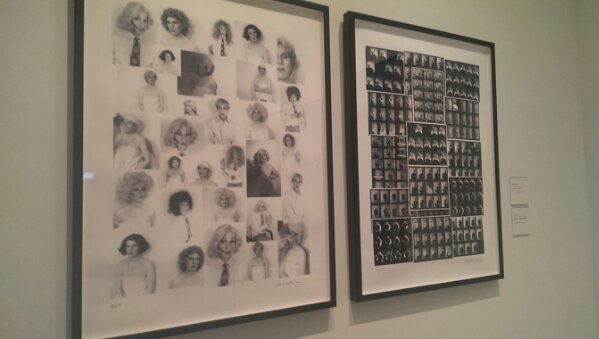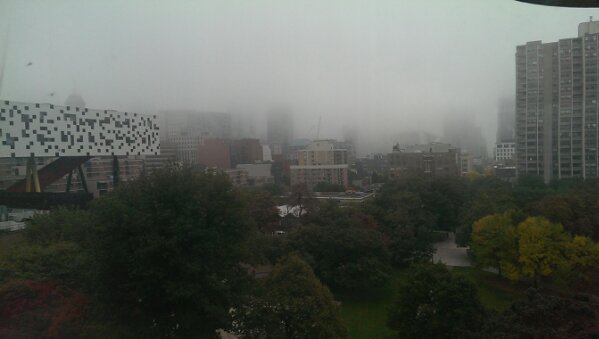 Hair is in a bun today 🙂 Forgot my damn sunnies and the sun just came out, urgh.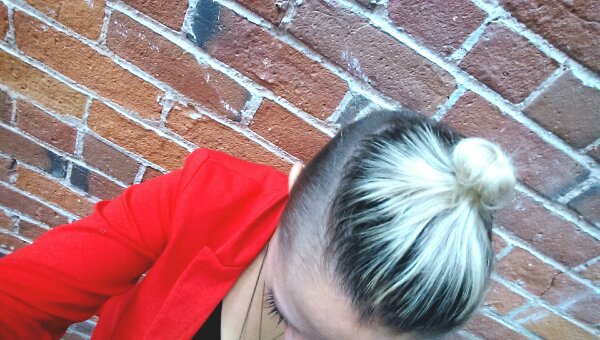 I am back at my desk in my office with coffee, water, sunflowers, and work.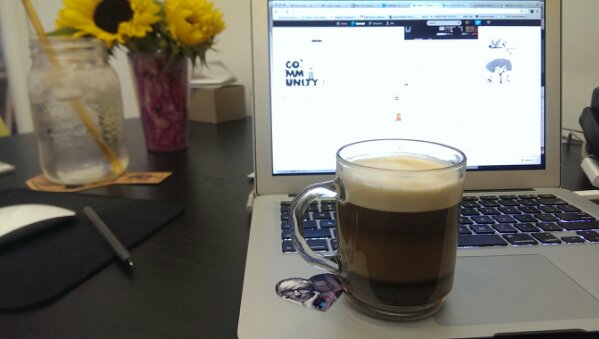 Hope you are enjoying the day wherever you may be!
<3 CASIE