We closed the cottage yesterday. As soon as we got north of the city there was snow. I've seen snow every winter of my life but I still feel a burst of energy and excitement for the first snowfall of the year. As we got progressively north the snow continued and we drove through our first snow squall (almost blizzard!).
Since the cottage isn't winterized, closing up involves putting huge wood panels on the windows, draining the lines,  dryer sheets everywhere (to keep critters away), emptying the fridges (we have condiment overload now), cleaning, and final lock up. There is a lot of lifting, garbage, flashlights, and tools. I always take a minute to be grateful for the work, the views, and doing it together. Sean and I have been opening and closing it for about 5 years now.
Winter wonderland! ❄️❄️❄️ #muskoka #cottagelife pic.twitter.com/pG7kl1W45v

— CASIE STEWART ☀️ (@casiestewart) November 19, 2017
I got to thinking about how our lives will change before we make it back up in the Spring. It'll likely be late March or April, and a lot can happen in 4 months. I'll be away for about 4 weeks over the holidays and I really hope we can take a family vacation in February. Emily will be 10 my blog will be 13. Maybe we'll start a renovation or have a new couch and TV? I'm hoping for more speaking at the start of the year and am working on that with my agency. I like thinking about the time passing because it's easier to set goals when you have a timeframe to work with. I'm upping my fitness routine and hopefully, by then I'll feel better in a bikini. I've never really been on to set New Years Resolutions, why wait will the new year when you can make a change now?
Come NYE, you'll wish you started today!
---
Woke up super groggy but dragged myself to the gym and although it wasn't a long workout, going is the first step to making a habit (AGAIN). So, tomorrow I'll try. I have yoga tonight but I want to get more cardio into the mix. I always hated the idea of going to the gym but I actually feel better every time I go (surprise!) so I try to think about that feeling instead of the anxiety I get before going. After my workout, I took myself for a much-needed mani to kick off a big week with nice nails.
For the last few years, I've been following through on the ONE New Years resolution I ever set. I made a promise to myself to always have my nails looking nice. It's a small thing but I swear it makes a huge difference. If I have my hair and nails done, I can do anything.  It makes me feel like I have my shit together, whether I do or not.
---
This week is a really busy one. Tomorrow I'm at Influence TO a huge entrepreneurship & influencer conference.  Side note, the worlds #1 and my all time fav YouTuber,  Casey Neistat RT my tweet about it nbd. I am speaking at 2 events on Wednesday and Saturday I leave for a week vacation in NOLA.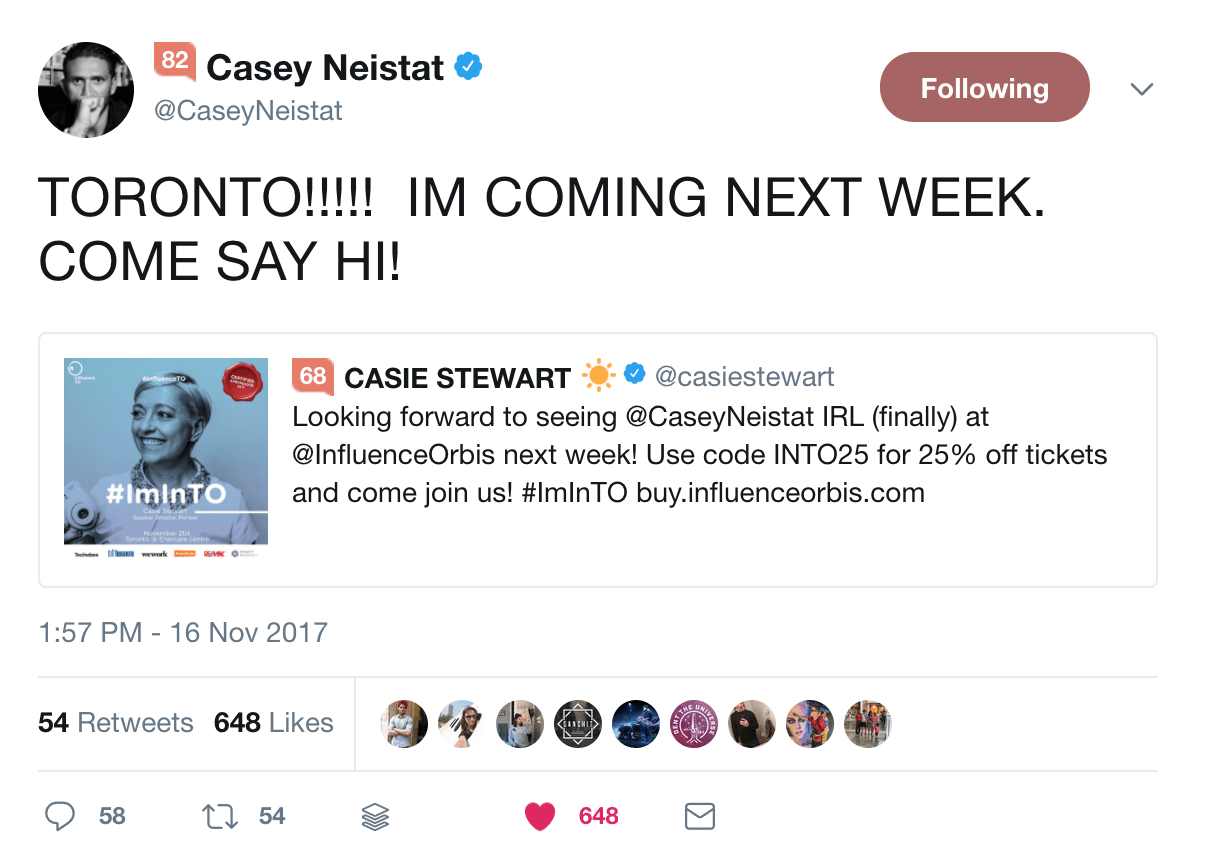 ---