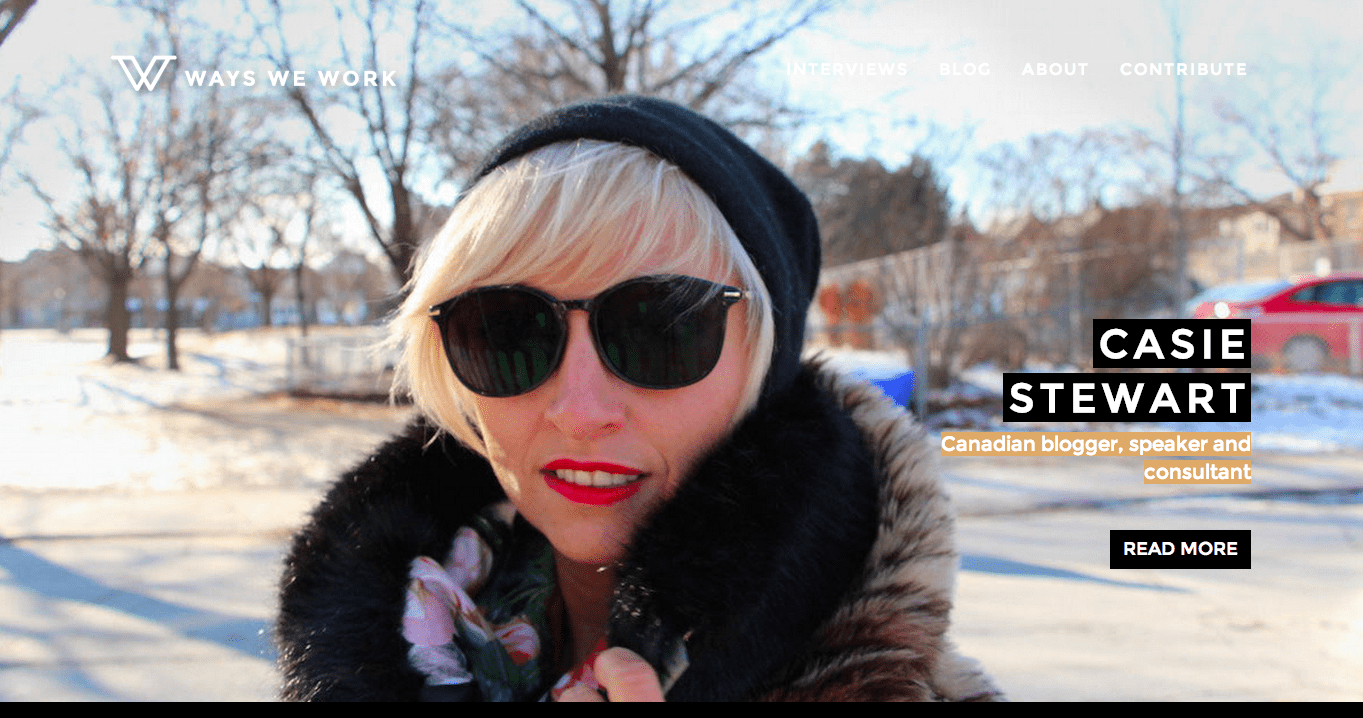 Thanks to Ways We Work for this interview.  I also list my fav apps and mention my struggle with email. Click the image below or HERE to reach the full interview.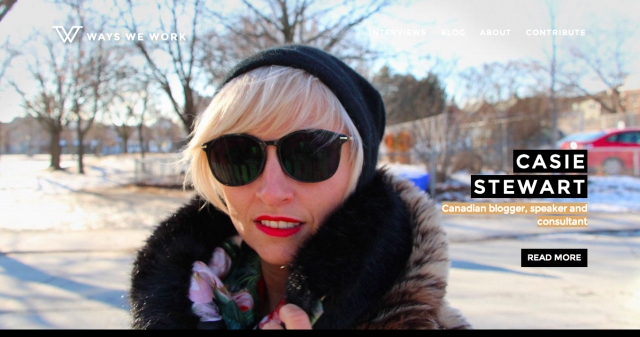 I talk about my typical work day and my fav place to work. Do you know where this is?
If you feel like sharing it make sure to tag @WaysWeWork and @CasieStewart in your tweet!
Have an awesome day!
<3 CASIE