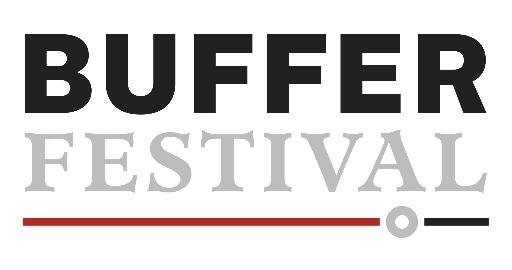 There is no doubt that video is a powerful platform to connect with your audience. If you are a brand, blogger, or you want to be famous on the Internet, knowing how to work the YouTube machine is to your advantage. The key to this is to build a large follower base and have plenty of views on your videos. Luckily, you can buy these, just make sure you use the best site to buy youtube views otherwise you might fall to victim to one of the many scam sites out there. You might not like the idea of buying views and followers but it has been proven to lead to their authentic counterpart, and many people have chosen this path to the top. There are plenty of alternatives to Youtube you can also use. I had the opportunity to travel to Thailand last year with some of Canada's top YouTubers and it was a learning experience. There's a real science to cracking the YouTube code and the more you know, well, the better you'll be!
I've partnered w/ the CFC to let you know about Buffer Festival Industry Day on October 16th. The one day event is not a YouTube fan event, but rather a chance to soak up information about the business of YouTube from some of the top YouTubers in the world. YouTube is the 2nd biggest search engine (to Google) and 1 out of EVERY 2 internet users visits YouTube. Innovation is key to relevancy in our ever changing internet world, so if YouTube is on your radar you don't wanna miss this.
About Buffer Festival Industry Day:
This one-day conference is for industry professionals looking to optimize YouTube as a content and talent development platform and a marketing and distribution channel. It provides a unique opportunity to network with celebrity YouTubers, MCNs, CMOs and digital entertainment industry executives.
Who should attend:
Agencies
Advertisers
Broadcasters
Content producers
Digital executives
Bloggers
Future stars of THE INTERNET
Where is Buffer Festival Industry Day:
Speakers including top ranking YouTubers:
Harley Morenstein, Creator/Host, Epic Meal Time (6,500,000+ Subscribers)
Shay Carl, Vlogger and YouTube Creator (2,540,000+ Subscribers)
Craig Benzine, Creator, Wheezy Waiter (539,000+ Subscribers)
Tay Zonday, Creator, TayZonday (880,000+ Subscribers)
Shira Lazar, Executive Producer/Host, What's Trending (195,000+ Subscribers)
Copy some of this post and send to your boss in an email with a ticket link or get one yourself right here. I'm stoked to learn more about YouTube. I've had a channel for nearly 10 years and I hardly use it. I need to up my video game!
I'd love to see you there. Hey, maybe you can get a selfie w/ Harley from Epic Meal Time!
If you need some more stats about why YouTube is an amazing content platform. Check out this infographic:
Created by Mushroom Networks