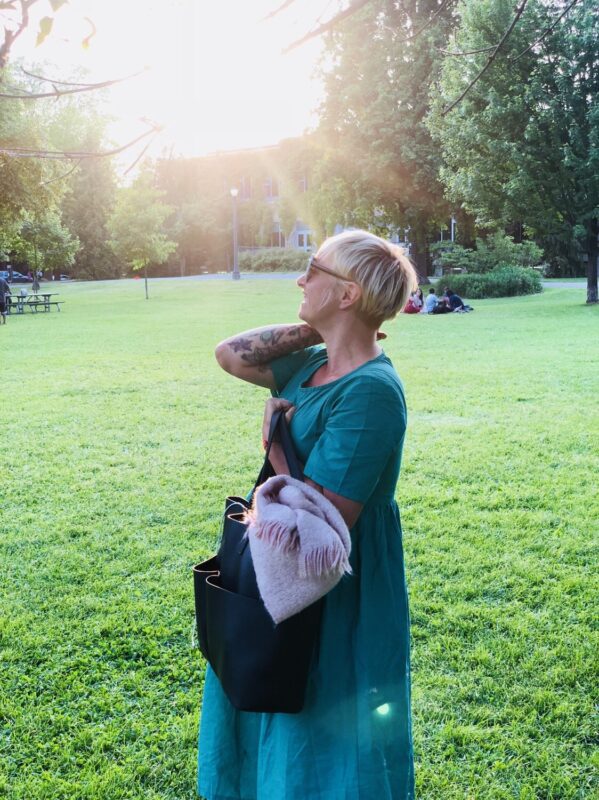 Smile into the sun. Feel it on your face. There are brighter days ahead.
What a week right, amirite? I don't think I've ever been more looking forward to escaping to the cottage for the weekend. We have worked really hard since March to get it ready and we're finally there. Time to relax.
Yesterday I had a nice lunch with my sister Queen West. We sat outside and laughed in the sun. I spent some time in Bellwoods, caught up with an old friend, met up with Lauren. We went to the Zane X Jenny Bird pop-up at ZANE for a bit. It was so nice out. I met Jenny Bird and totally fangirled like a DORK.
Real bugger to hear about the Ontario election results after such a great day. Also sucked waking up to hear about Anthony Bourdain. He was such a great storyteller, inspiring chef, great traveller.
This weekend I am focussing my energy on the great stuff. Planning the next 2 months. I have some trips coming up to plan for and a couple really fun brand partnerships coming up. I am feeling very grateful for the opportunities I have and the people around me. Extremely excited for the rest of summer. Today I signed up for 6 months with a trainer. I've wanted to do this forever and I'm doing it now, for myself! It isn't sponsored and I probably won't be posting workout stuff I biked there today and didn't even tell anyone haha.
Sending you sunshine through the internet.
Here's to a great weekend. ?


Fluoxetine without prescription
http://rxbuywithoutprescriptiononline.org/lasix.html
Buy Cipro online