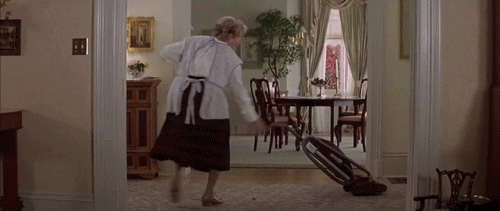 Cleaning the house at any time of year can be a challenge. When you have the long dreary winter where it's dark before work and dark when you get home, it's even harder. Also, how do we go through so many dishes and kid's clothes in a week? IDK.
We have been meaning to do a deep clean on everything for longer than I care to admit.
AskForTask gave me two hours of free cleaning to try the service and let me tell you, IT WAS AMAZING. I booked the cleaning via askfortask.com and was able to list the number of bedrooms, bathrooms, and share comments. The whole process took about 5 minutes and I paid the difference (after my discount) with PayPal. I booked the recommended 3 hours and our Tasker arrived Sunday morning and cleaned for the requested time. They require you to be home for the cleaning so I booked a time that worked for us.
Starting the week knowing the work is done has me feeling grateful. I can't believe how much she deep cleaned! At one point I went to our first floor and she had completely moved our furniture to clean behind the couch. Our while place looks great. Highly recommend Maria with AskforTask, very thorough.
For all the work you do in a day, a week, a month, treat yourself and hire a cleaner. There's a handy app that allows you to communicate with your Tasker and add more hours if need be.
Use code CASIESTEWART for $10 off your first task and give yourself some peace of mind. You deserve it.