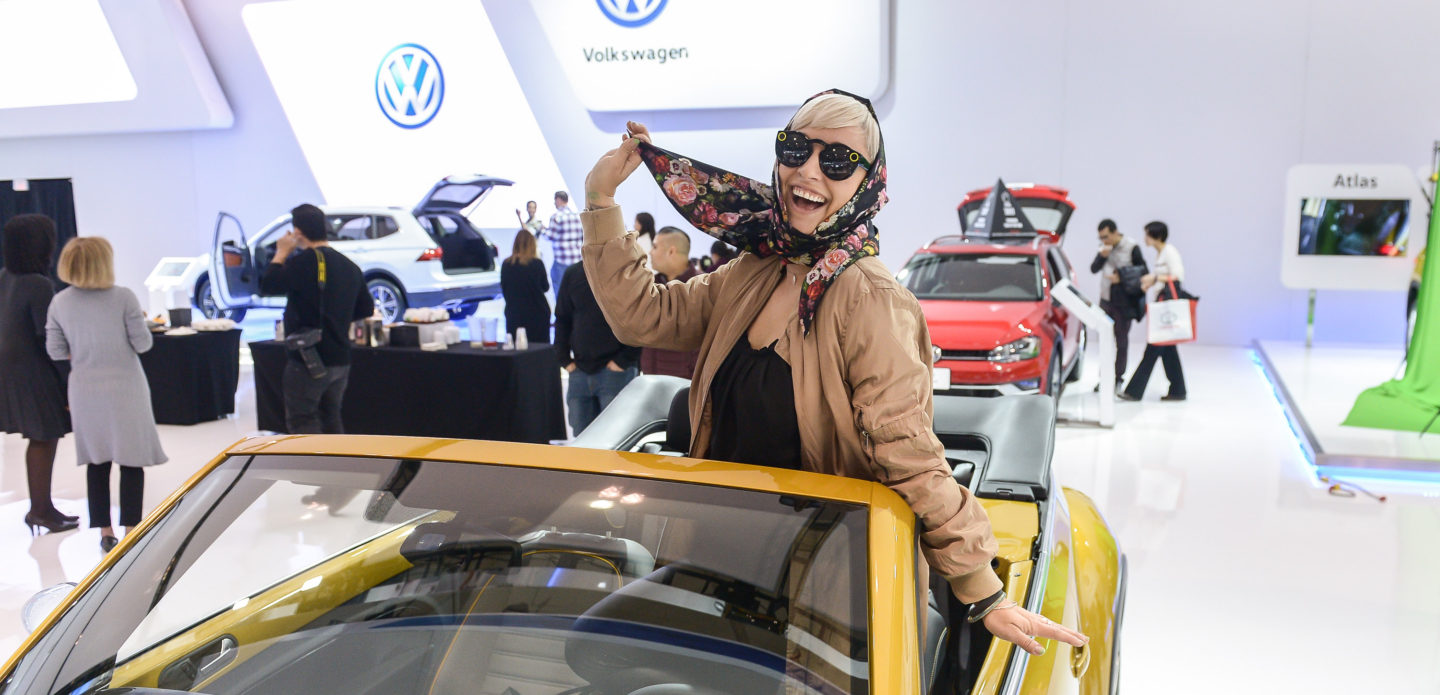 Recently I went to the AutoShow with VW to check out what's new for 2018. It was a PA day so people were invited to bring kids and pets along for the special event. I documented it all with my Snapchat Spectacles and they were a hit. You know how much I love tech and these things are rad, watch the video here. I've always loved cars, we spent heaps of time in the garage and hot rod workshop w/ dad growing up . It's incredible how far car tech has come!
Volkswagen is known for great performance, reliability, and safety, 'a good German car' as I've heard so many times. We were looking at the 2018 Tiguan Redesign, 2018 Volkswagen Atlas, and 2017 Volkswagen e-Golf. There was also another little one I just loved, scroll down to see!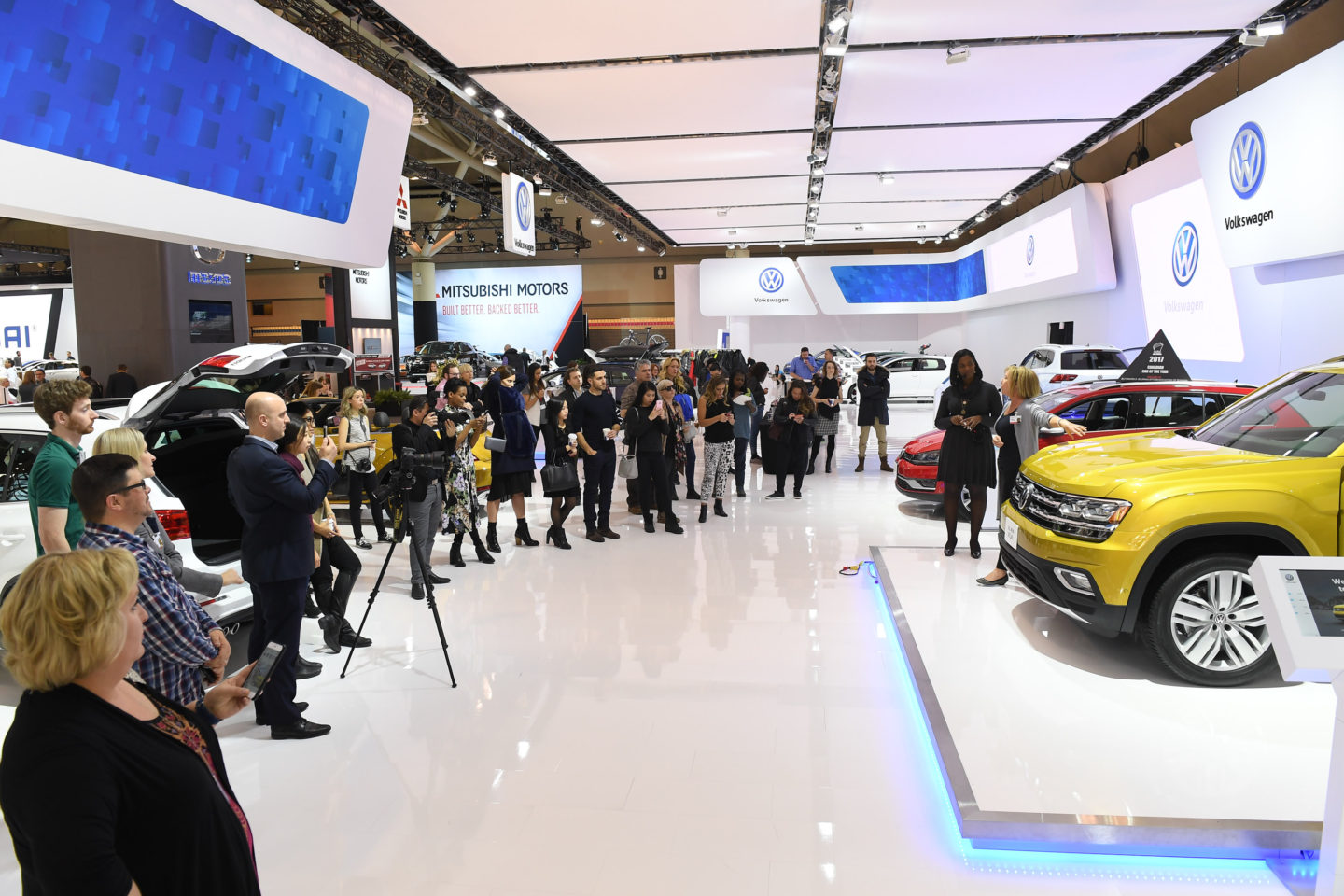 The event was hosted by Amber Mac, George Pimentel, Afiya Francisco, and Heather Davis. Amber of course talked tech aspects of the new cars, George took photos, Afiya talked about style and how your car fits your lifestyle and aesthetic. Heather is a family road trip expert and she shared how the 2018 Atlas was a great family car for travel, seats 7!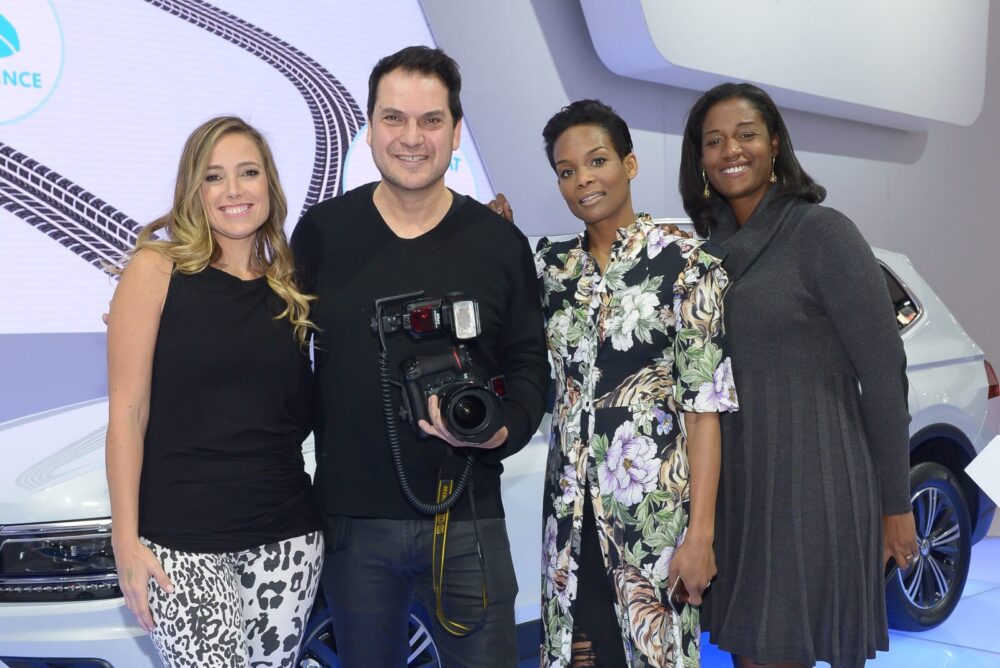 The 2018 Tiguan Redesign is a great car for people who like adventure.  I like the aesthetic of this car, it's sleek but tough, you can tow a set of seadoos or boat (up to 5500 pounds) and pack all kinds of stuff in the boot. Perfect for #cottagelife!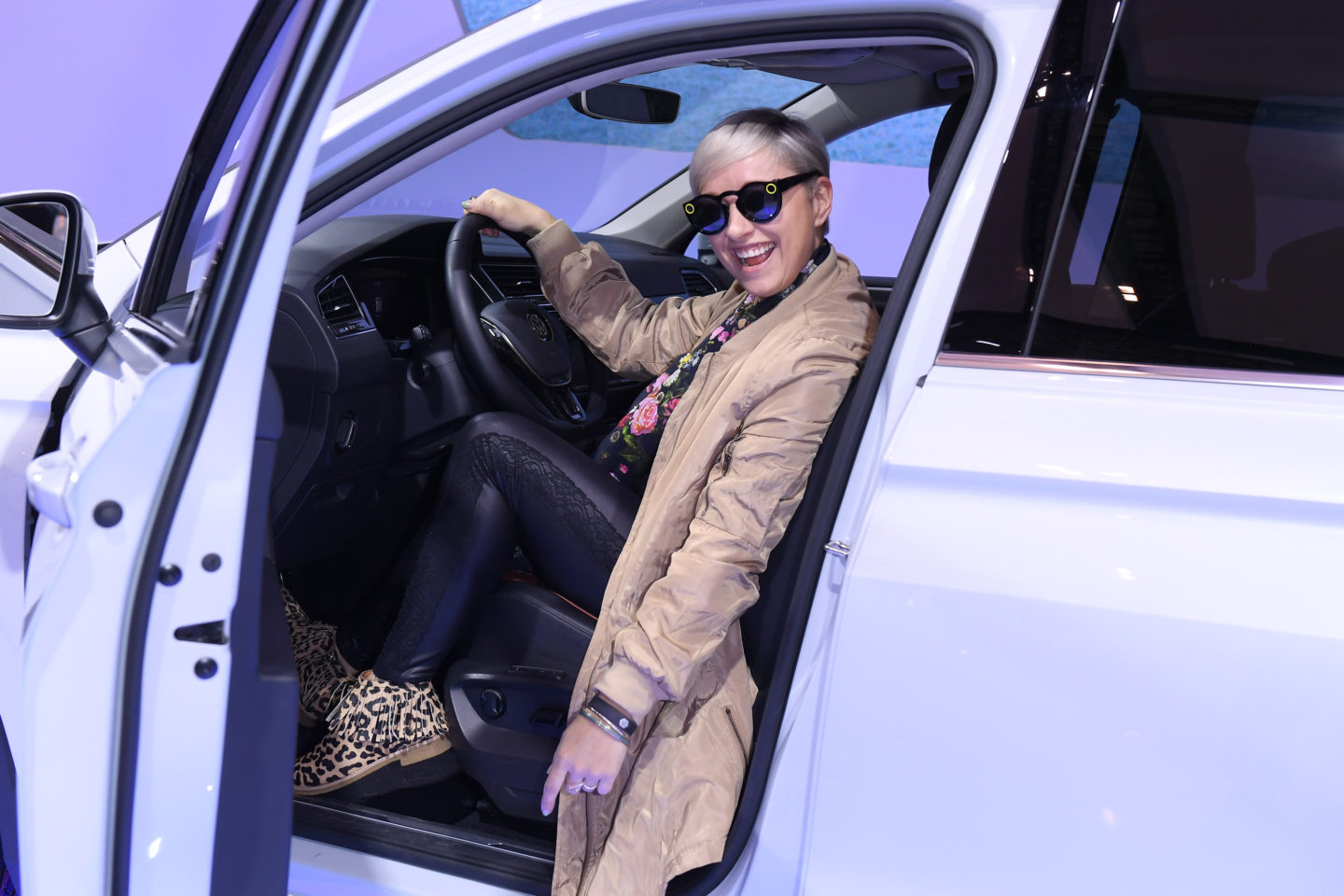 My fav was the VW Beetle Dune. A few people said this was a perfect car for me. I love a cute little convertible! It's actually quite spacious with 4 seats and enough room for a couple suitcases in the trunk.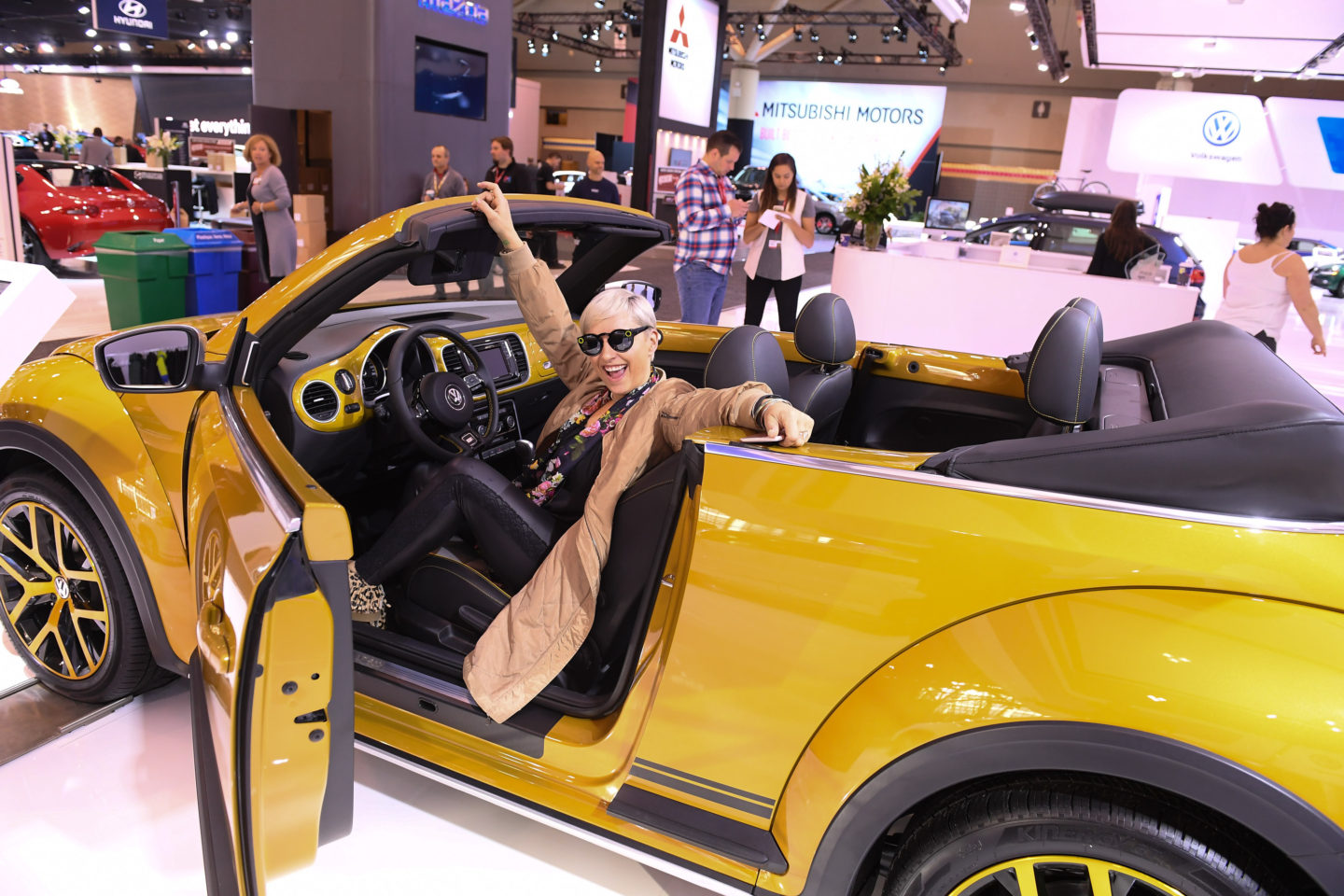 One of the cool new things they launched at the AutoShow was the 2017 Volkswagen eGolf. This a 100% electric car, perfect for someone who loves technology and sustainability.
It's got a fully-digital cockpit and all the fun of the OG Golf without the gas. There's also an option for 12.3-inch digital display behind the steering wheel. This baby can go up to 150KM/hr (but don't) and almost 200km on a single charge.
The future is HERE.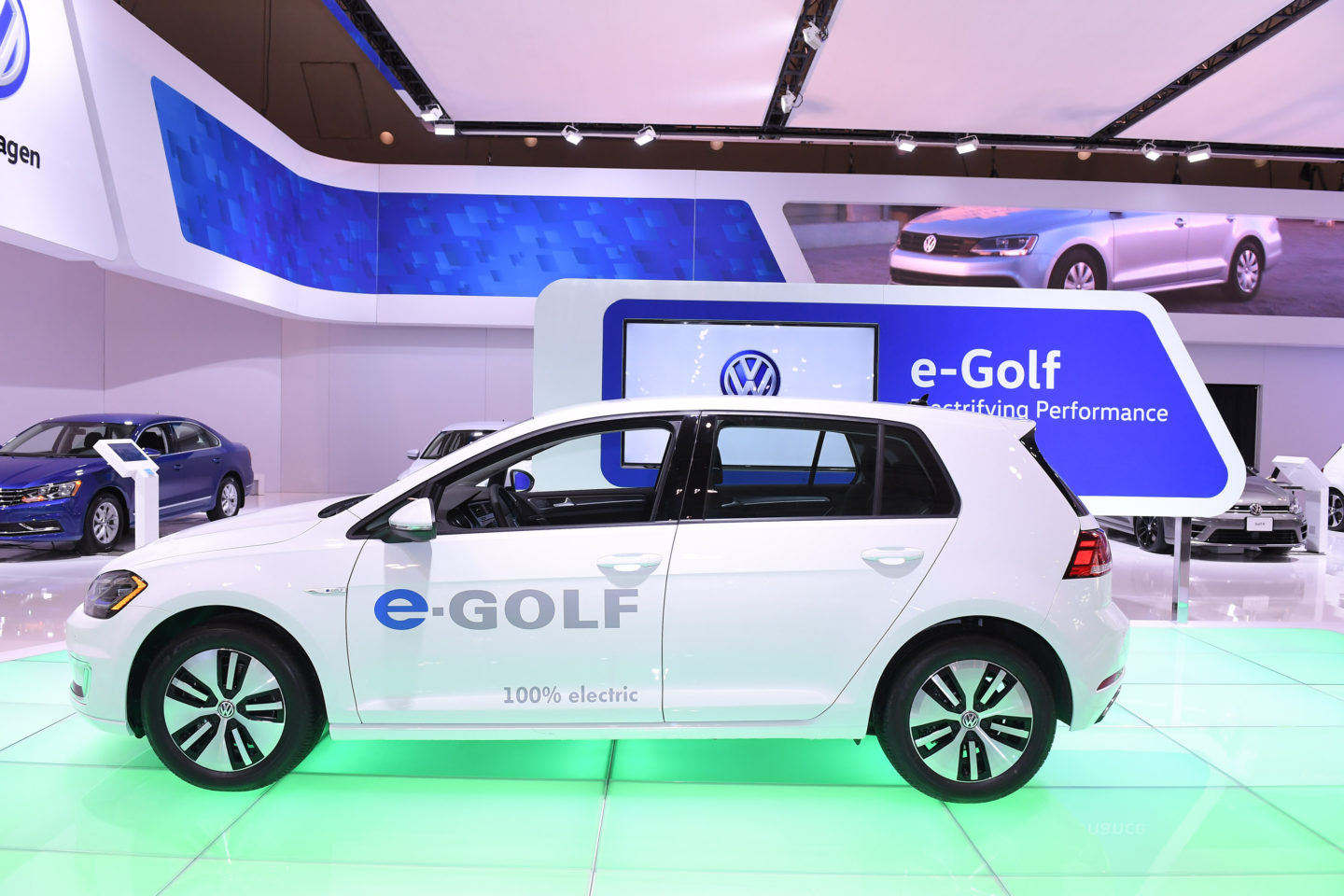 Virtual Casie, in Virtual Reality!
The VR experience was very cool. It was my first time wearing a sub pack and the gloves for wireless movement and touch in VR. I touched long grass, threw snowballs, and stacked rocks to make an inukshuk all in virtual reality. Well done on this guys!
The AutoShow is on right now until Feb 26th at the Metro Toronto Convention Centre.
There's heaps of rad cars at the show but I definitely recommend popping by the VW booth in the North Building to see what's new for yourself. The VR experience is totally worth trying. It's a glimpse into the future!
For past adventures at the Toronto International AutoShow or the Detroit International AutoShow go here.