Girls were working out in the park.  They start in a circle then change formation to watch the teacher. I stopped to have a sit in the grass and relax.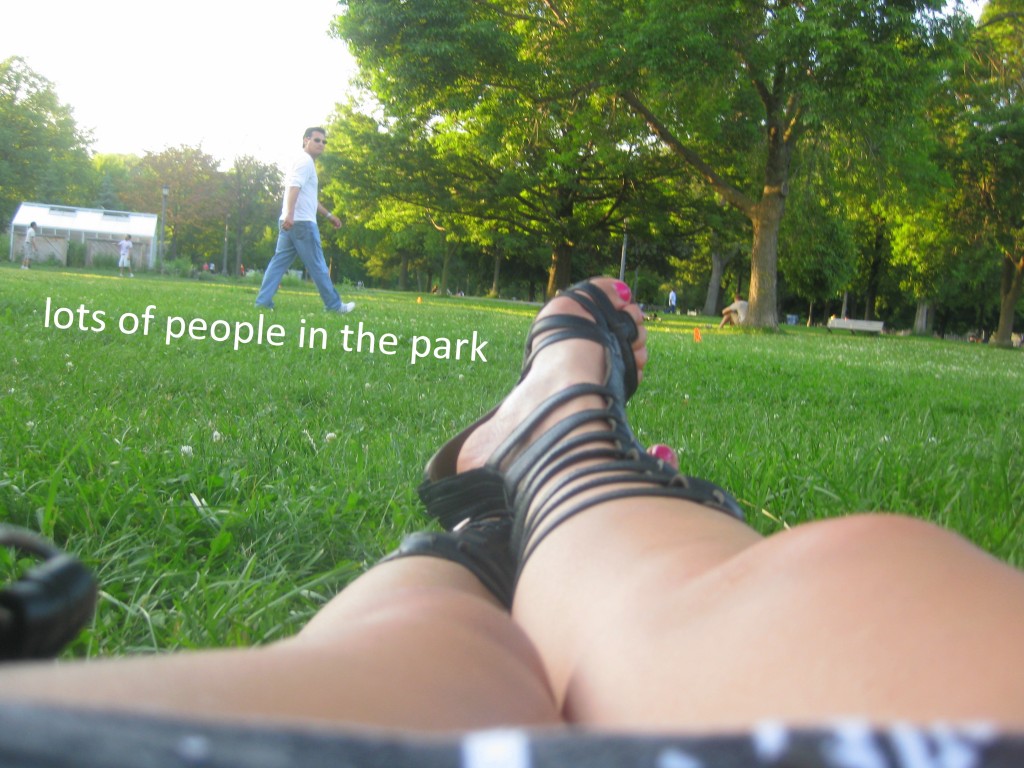 Needed to  cool down from the hot heat on the bike ride. Was tired on the bike today, really warm out today. Humid.
Sat down for a cold refreshing one on the bench and felt calm.  Gonna get a new style today.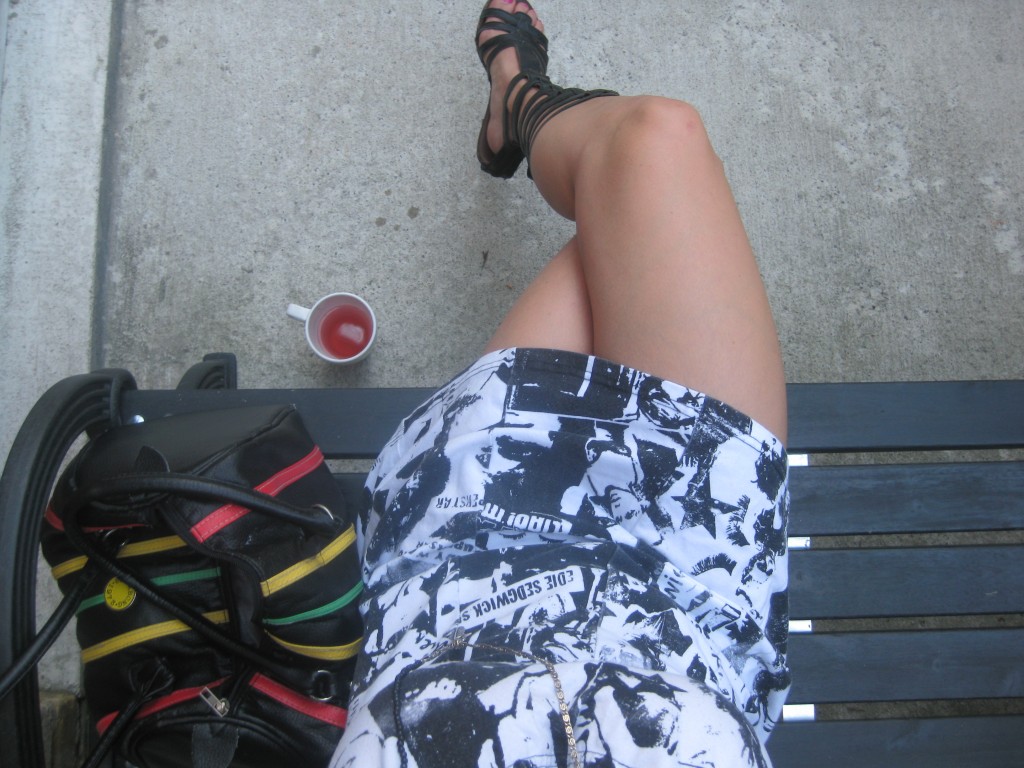 The stuff is in my hair is hot and it feels like I'm in direct afternoon sunlight on a hot summer day.  It kinda burns a bit but it's good.  I'm starting to get excited for Pride. I get talking about past times and all the girls start calling and we make plans.  OMG its so fun.  I love.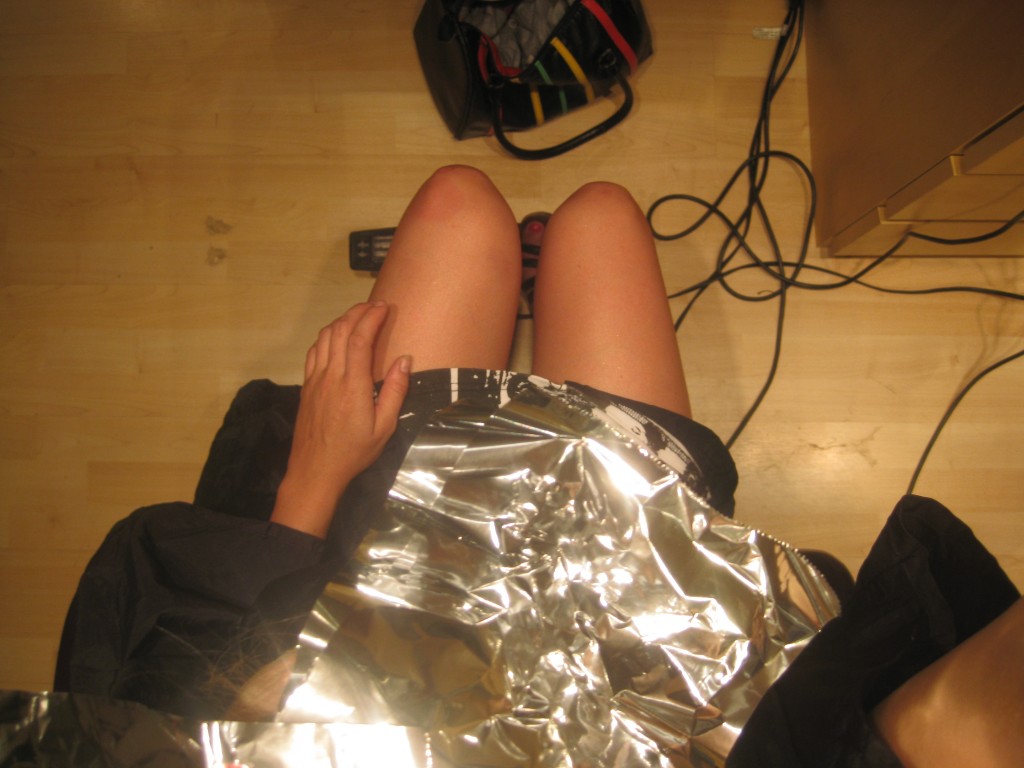 Its hot, burning right now a bit. I love coming here. I was so crazy with a mind a racin' that I wasn't relaxed. Now I'm relaxed. Beautiful outside right now, lovely. I looked at your picture but it wasn't you it was an inposter of you circa something. I laughed. Facebook on phone means double notifications and major annoyance. Don't like it.
Do like getting my hair done. The colour is setting in.  Its gonna be bright.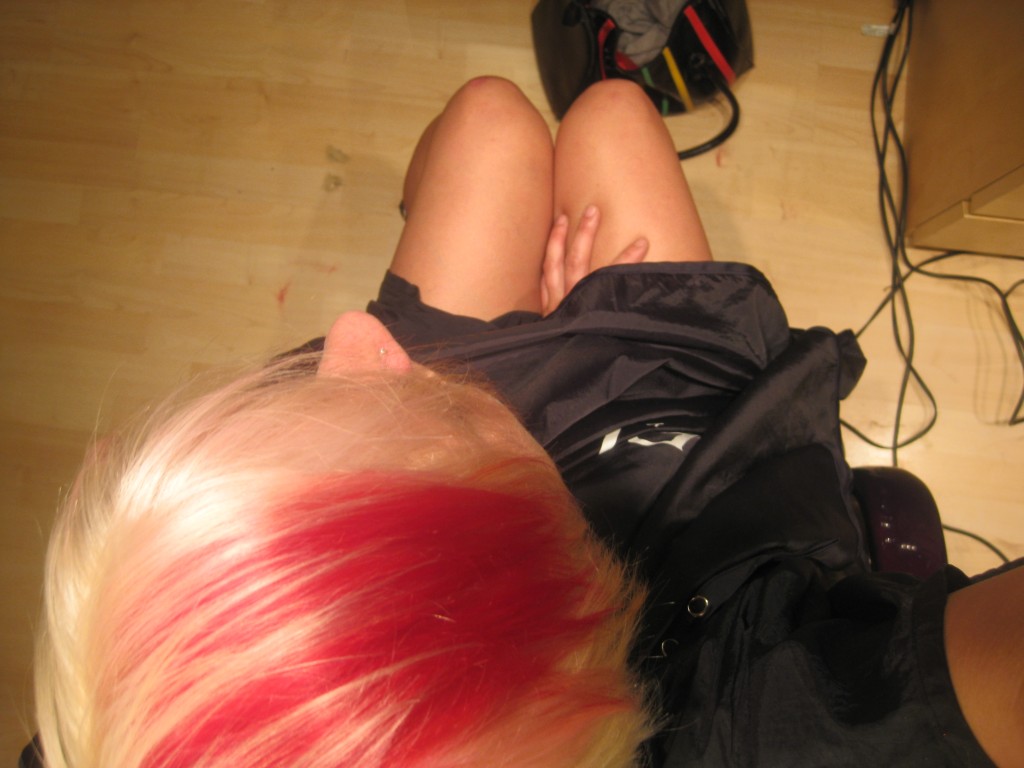 I'm  gonna freak out at first like I always do then love it. It's going to be perfect for the weekend. I love it.