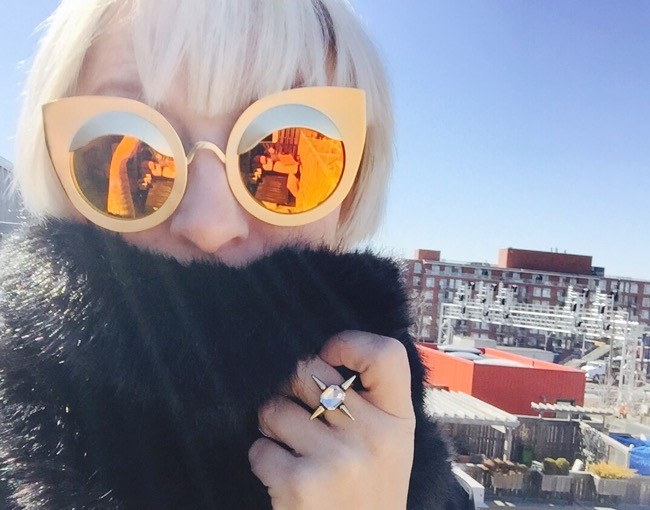 As a blogger there's a few things you need to have especially around fashion week, camera, phone charger, biz cards, stamina, and a good attitude. It can be really exhausting! Tonight I'm meeting Lauren at the WMCFW tents to attend the VAWK show together.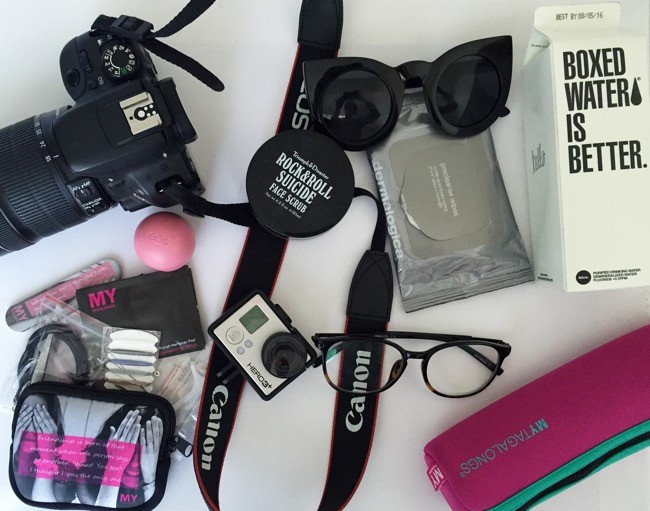 In my purse you'll find ALL these things:
GoPro camera
Boxed water – gotta stay hydrated!
Sunglasses – never leave home without them! How amazing are these bright orange ones!?!? They're from Polette Eyewear in France. See more about my partnership with them HERE.
Packet of Dermalogica PreCleanse wipes – on the go makeup fix or when you get home realllllly tired.
MyTagAlongs SOS Beauty Kit – safety pins, nail file, tweezers, sewing kit. This little pouch has everything!
Love this new lip stain by BITE Cosmetics.  It's the colour I was wearing on set yesterday for the 'secret project' show I was filming at NKPR. I was also given the Line & Define lip primer, feels great on and smells nice too.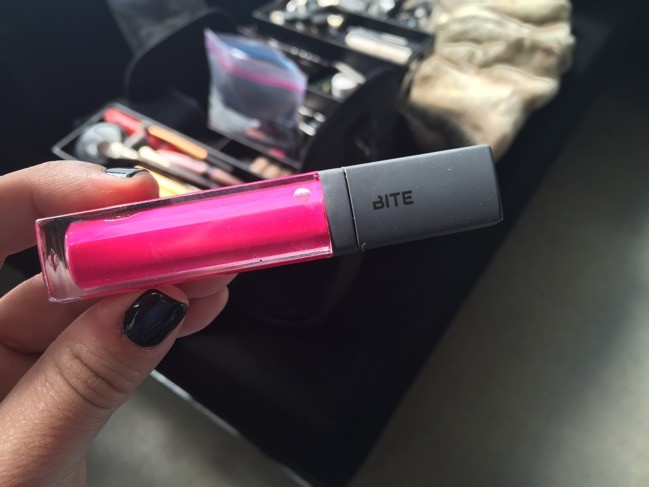 Learned about this awesome product from my makeup artist yesterday Jodi Urichuk. It's amazing for giving your skin a nice GLOW.  Get it here -> PRTTY PEAUSHUN Skin Tight Body Lotion.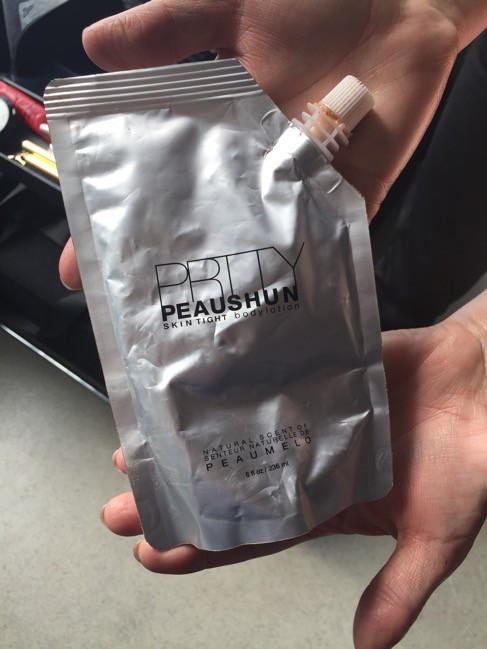 Get out and enjoy some of that sunshine today. Hopefully it will start feeling like spring SOOOOOOOON!