The other day I went to Puppy Yoga with my bff Michelle! Hosted by Toronto Doggos, pet-friendly events, Puppy Yoga includes a 1-hour yoga class, cute puppies, and a mimosa. Honestly, it was pretty cute.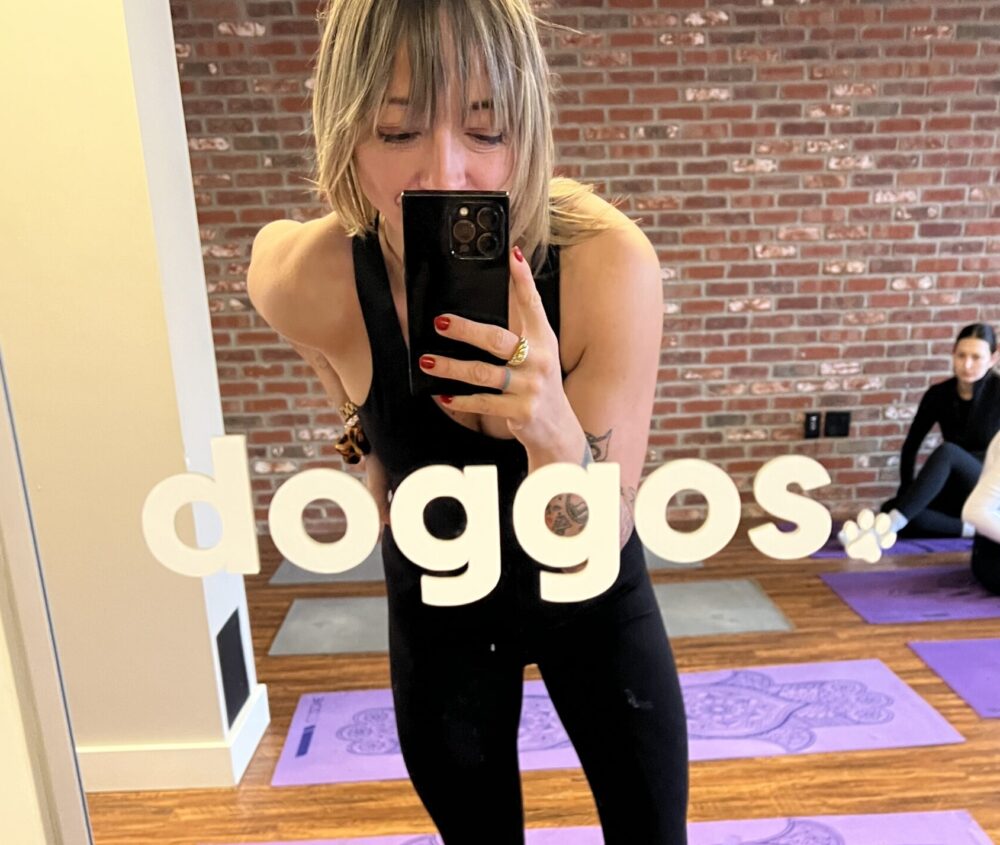 I'm not the hugest dog person, (I get scared!) but these little furballs were just lovely. If you're looking for a cute time with a friend, highly recommend. If you're looking for a great yoga workout, this isn't it! Too hard to concentrate on moves with these little cuties roaming around.
You do not need to bring your own yoga mat, they're supplied by Toronto Doggos as the puppies have accidents sometimes. They do have a team circling to make sure there's no mess unattended, plus cleaning supplies are in clear view.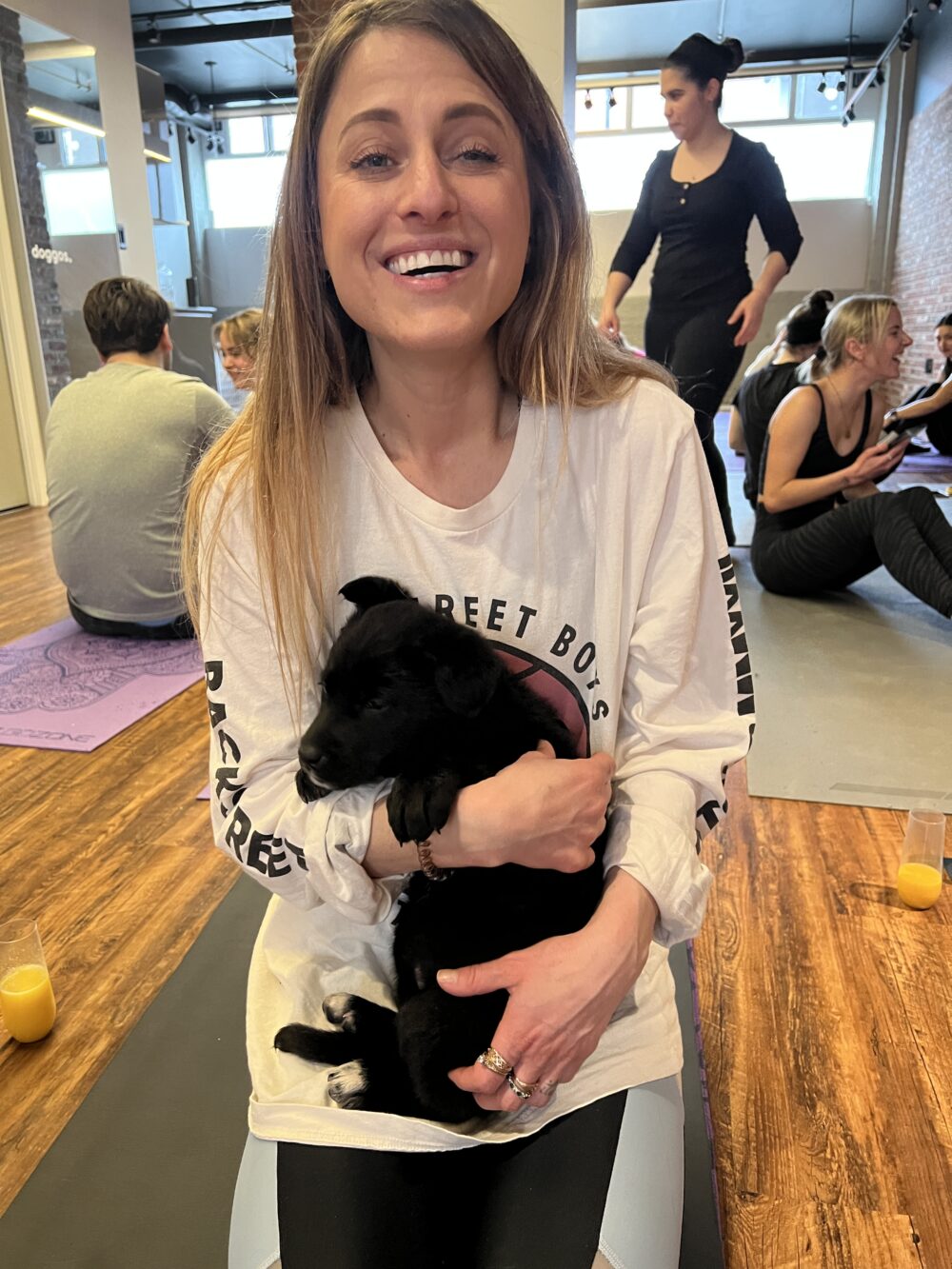 The best part was how happy it made Michelle! She was smiling from ear to ear the whole day. It's a great activity to cheer anyone up, especially on a cold winter's day!