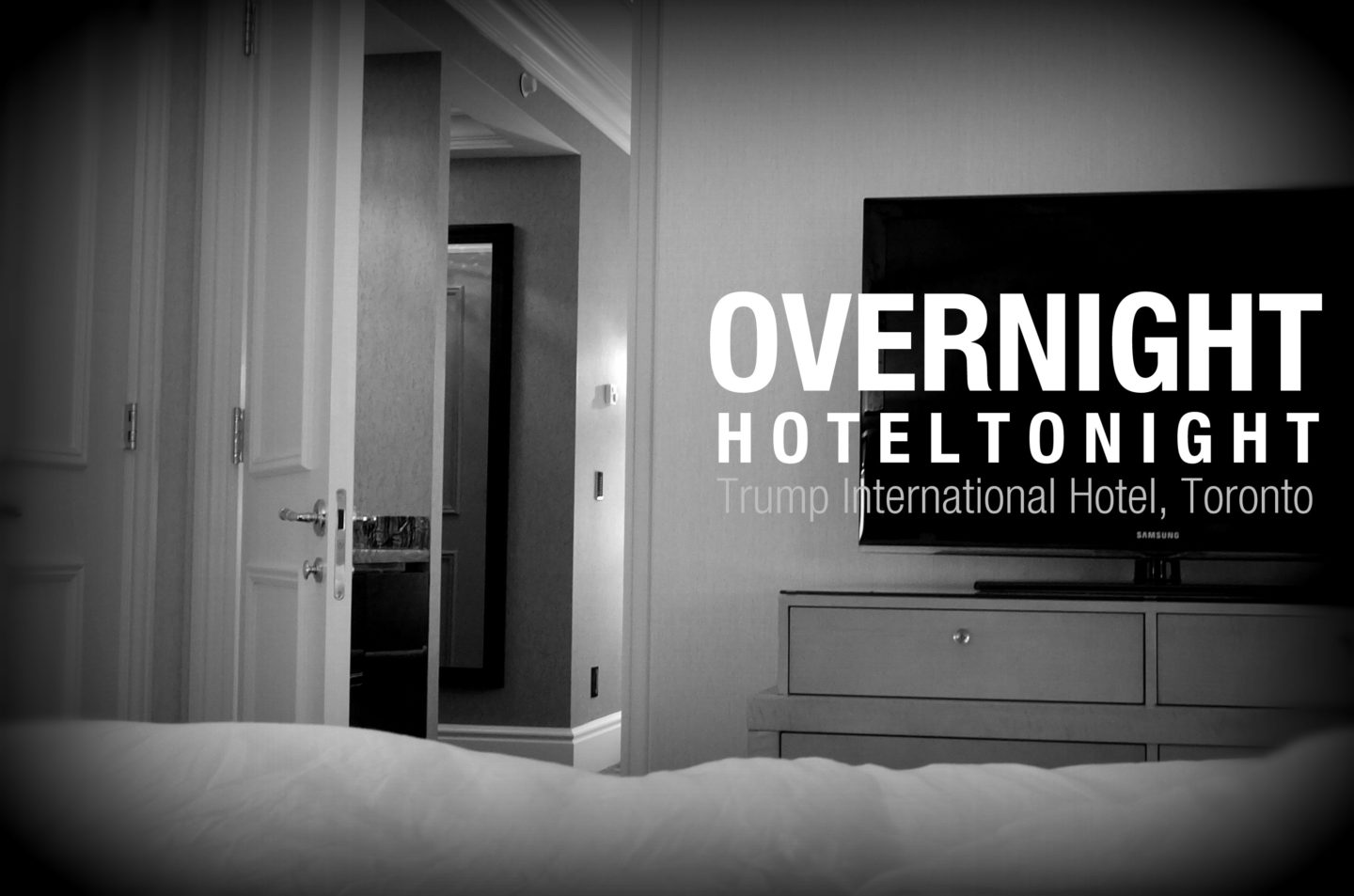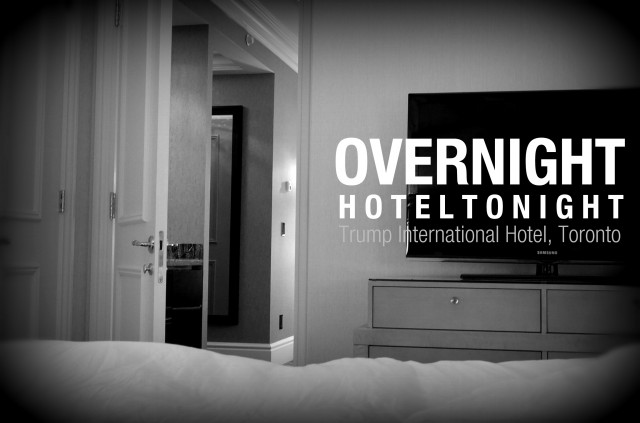 On Friday night I stayed at the Trump Hotel and booked my room using Hotel Tonight. I've known about the app for a while but was yet to use it. I was contacted to take part in an exclusive influencer event where a group of notable Torontonians met up for cocktails with HotelTonight co-founder Jared Simon.
We were asked to pack a bag and come to the event where we'd leave to stay in a hotel later that night. Exciting!  We were each given a unique code that allowed us a stay that night at one of Toronto's best hotels. I was gunning for the Trump Hotel as I've never stayed there before and it's oh so fancy. Others in the group stayed at The Gladstone, The Beverly, and the Thompson Hotel.
Earlier in the day I chatted HotelTonight co-counder & COO Jared Simon about the app and what's next. HT is the world's leading last minute hotel app with a rotating selection of rooms made available each day with bookings open until 2am. After working in the travel/hospitality industry they were inspired to create HotelTonight, knowing that most hotels operate at a 60% occupancy.
I personally think it's an awesome idea and recommend the app when someone visits my city or when friends are looking to do something special with their partner.  It was very easy to book my room using the app; pick a hotel, add credit card, book, arrive at hotel, checkin, stay, checkout.
I asked Jared what's next for HotelTonight and he told me expanding to even more than the current 500 cities, growing consumers (like us!), and innovating the app experience. I love adventure so next time I travel somewhere I'm gonna wing it and book a random night w/ HotelTonight. Jared dared me!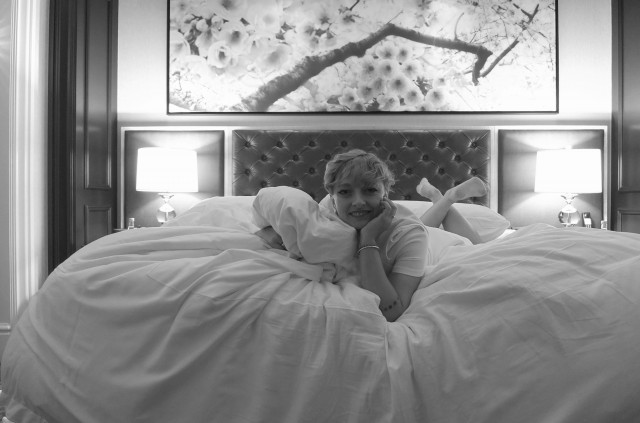 Not a bad place to be this morning. Pool at @TrumpToronto. Thanks @HotelTonight! pic.twitter.com/tnX2J21Z1e — CASIE STEWART (@casiestewart) August 23, 2014
HotelTonight is one of the first brands to launch a campaign on Instagram. I love seeing brand get creative with their marketing on such a popular, visual platform.  
It's called #tonightiam and 'the campaign juxtaposes mundane everyday situations (painting a house, waiting for the subway) with the potential of where you can go and who you can be with HotelTonight ("Tonight I am Starlet; "Tonight I am Surfer"). ' Read more about it here.
Have you used this app before? Love to know your thoughts!
<3 CASIE