Remember how I always tell you "you'll never again be younger than you are today, so do something awesome"? Last night I experienced that in full force and I am going to tell you about it.
I was feeling meh and tired sitting on the couch writing about how I didn't feel like blogging when Sean asked me to come to a music video shoot.  It was over at midnight so I got dressed, put on some makeup and went. Being in videos is fun and I'm s sucker for being on camera.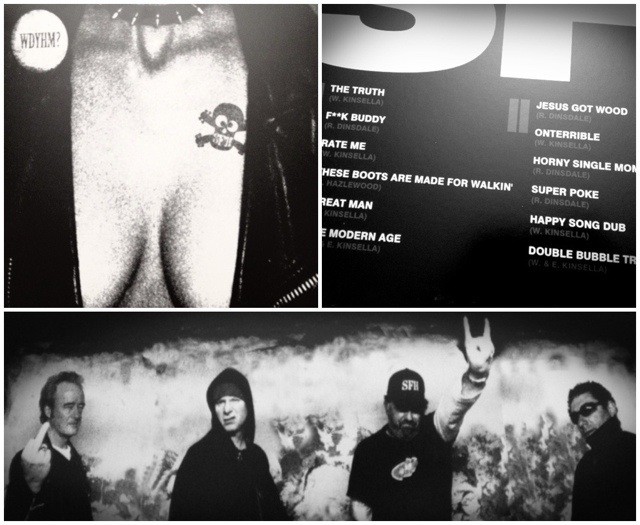 These guys are the band. They're called Shit From Hell, they're all successful lawyers/businessmen and around 50. Yes, 50. The crazy thing about one of them "Ritalin Boy" (second from left) was having open heart surgery in the morning. Like, NOW, while you are reading this he is on an operating table with doctors in his chest. He had to be at the hospital for 6am. OPEN HEART SURGERY.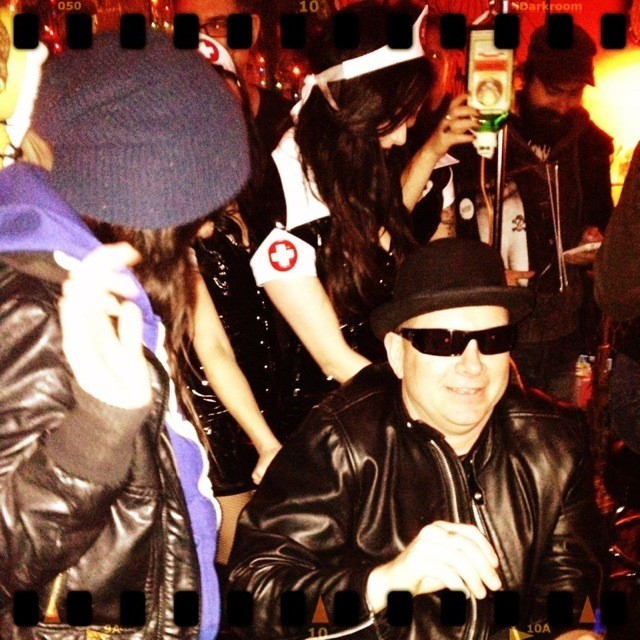 They rolled him out in a wheelchair with hot nurses and a drip bottle of Jaegermeister. So badass. I was surprised at how entertained I was by their performance, I'm not a punk music junkie but I love a good live show.
They exuded a comedic confidence you don't see in younger bands. Some of their songs are "Horny Single Mom, F*ck Buddy, Super Poke, Onterrible dedicated to MP Tim Hudak (whom they detest), and Double Bubble Trouble inspired by the bubble girl at the G20 last year. They had a full on industrial bubble machine too.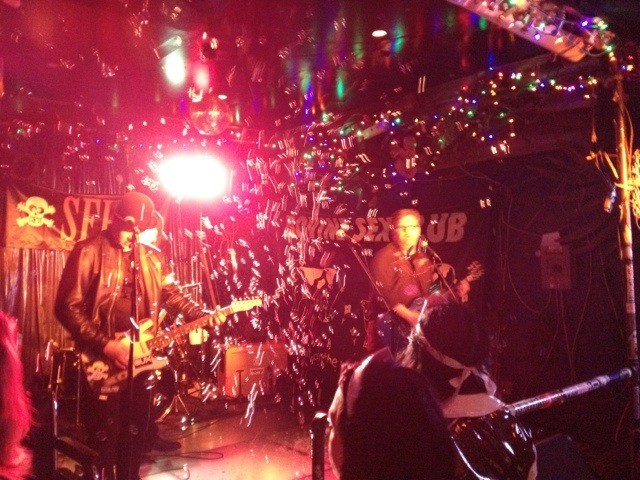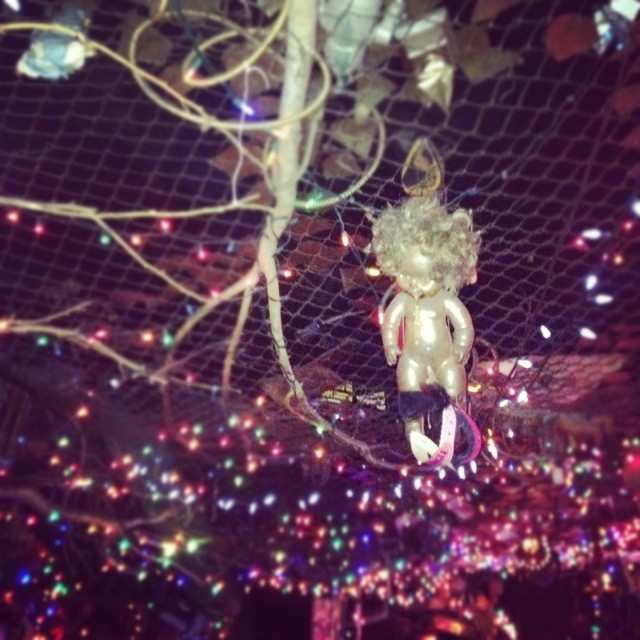 They made me think about getting older, we're always getting older. Now. Now. Now. Oop, there slips another moment of your precious life. Don't waste it people.  You never know what is going to happen from one day to the next. So, why waste time feeling like crap, being lazy, grumpy or old? If these guys can rock a full crowd's socks off the night before open heart surgery at 50 on a Wednesday night, you can do anything.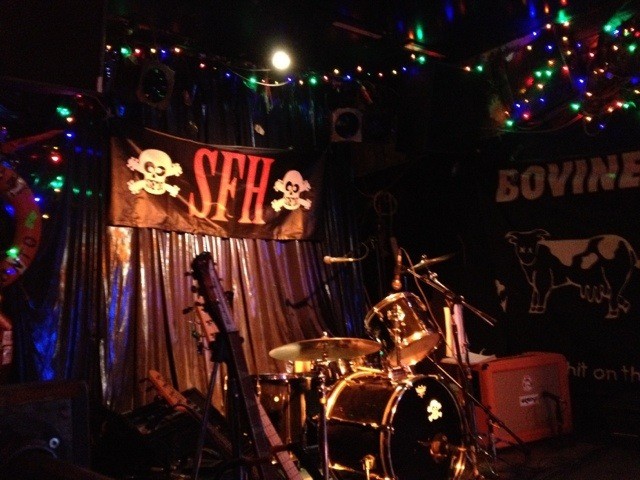 This life if yours to live,  grab it by the horns and ride it like a wild bull.  Yeeehaw!