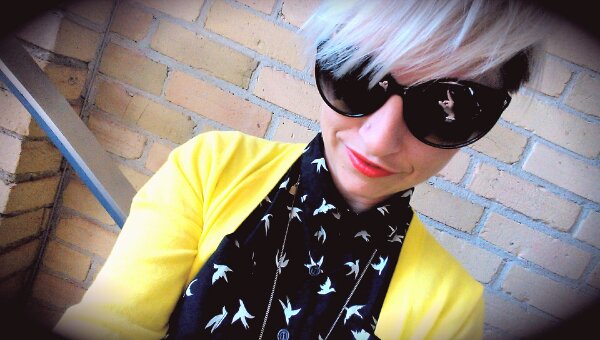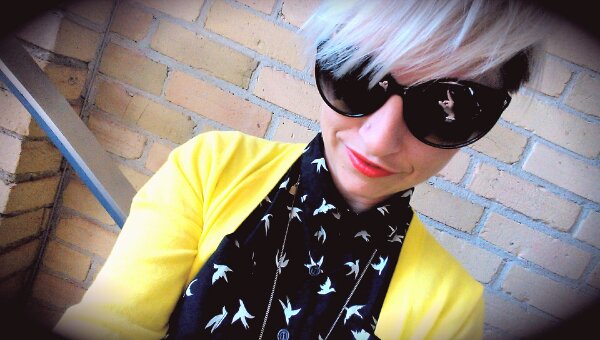 This is the birds dress. Last week it was ducks. I have about four of the same style dress in different prints. Cardigan is from GAP at Dufferin Mall and I used my CAA card to get 10% off. Huzzah! Thanks CAA! Photos taken and uploaded with HTC One. I really love this little phone.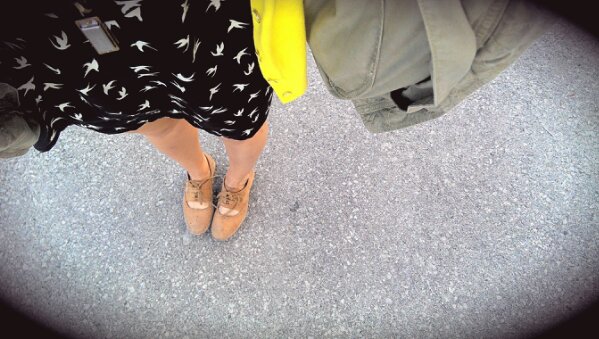 I listen to 102.1 The Edge when I take the streetcar in the mornings. it's the funniest show. They have this "What's Wrong With You?" contest where people call in and say what is wrong with them. Sometimes it's so funny I have to hold back the giggles.  Some people have real problems! Ha.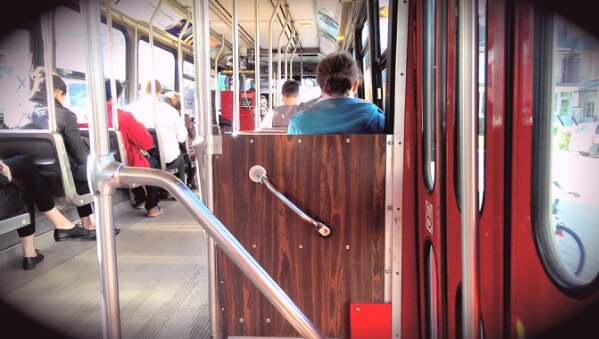 New fav coffee shop Hula Girl near Dundas Station. Had a great coffee this morning! They don't accept debit so tomorrow I'll be prepared so I can taste something from the snack counter.

I've got a busy day on my hands (again). Here's to making it a great one! 🙂
<3 CASIE