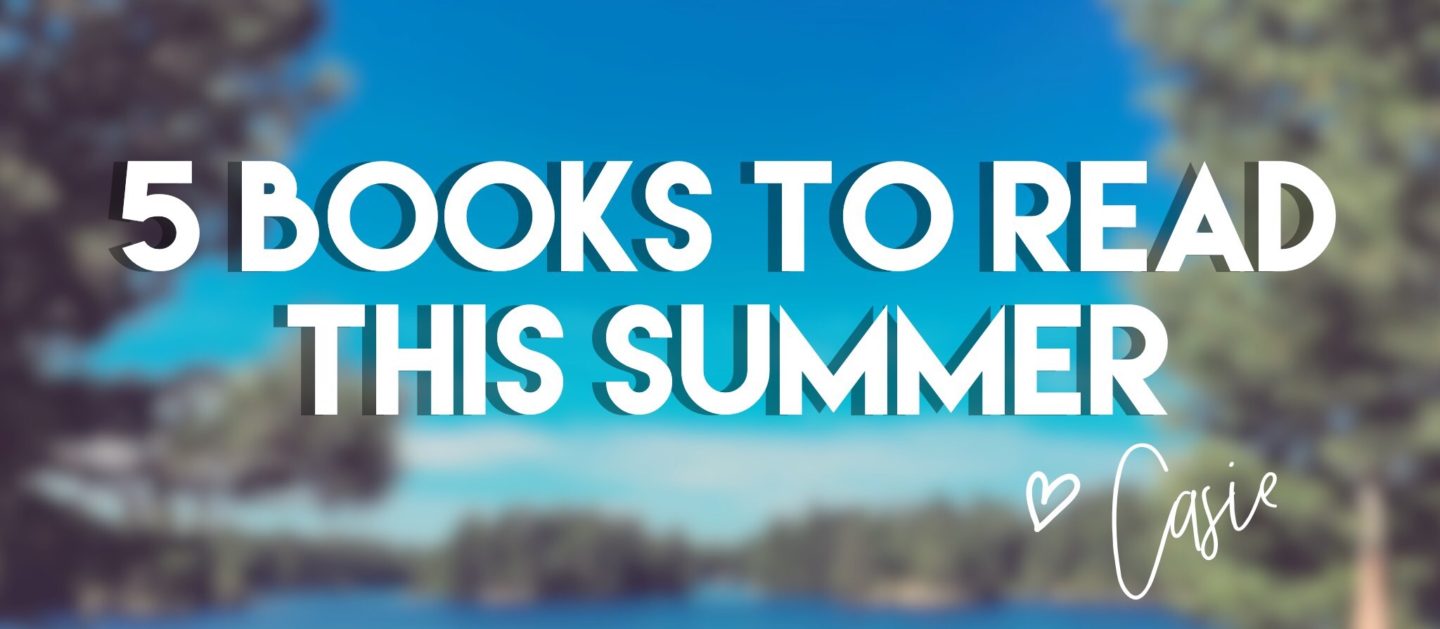 When I was a kid my summers were spent playing outside or at the library. Each year mum had us join the Summer Reading Club where we would read a bunch of books, play with the other kids, talk about books, and at the end of the summer, a Teddy Bear Picnic. 🐻📚🐻 I have such fond memories of reading but over the last few years I hadn't read many book, this year I set a goal to read more.
A couple months ago I got an ereader a couple months ago and since then I've read 10 books. More than I've read in five years! Here's my top 5 summer reads that will leave you wanting more. Download the new RECO app from Chapters Indigo and read reviews of all the books I've recently read. Reco is about inspiring your friends to read great books more often, so on that note, here's my fav five I've read recently.
---
This list is a mix of light summer reading and suspense drama. I like to switch it up! I love books that take me on an adventure and leave me thinking about the characters when I'm going about my day. Safe to say I loved each one!
She's Not There by Joy Fielding – This is my most recent read. Darling daughter Samantha (2) is kidnapped from their hotel room in Mexico while Caroline Shipley and her husband are celebrating their 10 year anniversary. This book is a suspenseful thriller and has a few twists as the story unfolds. I couldn't wait to finish this one, was left wondering what would happen next every single time I put it down.
You by Carolyn Kepnes – I was sent a copy of this from Simon & Shuster and it was SO GOOD. A twisted tale of love and murder with Joe and Beck. I loved the modern language and social media references. I had a few WTF moments, some laughs, and the rest of the time I was biting my lip with suspense while turning the page. Follow this up with Hidden Bodies by same author, amazing book that was a little more creepy. I read them in the wrong order but they were both great.
The Girls by Emma Cline – I read this because it was on all the summer reading lists and it lives up to the hype. Evie Boyd is only a teenager when she meets Suzanne and starts hanging around the cult like crew of misfits in a rundown compound. It's the summer of 1969 and a seemingly sweet girl starts her summer all innocent and by the end there's sex, drugs, and murder mystery she can't seem to escape.
Sweetbitter by Stephanie Danler – If you've ever worked in a restaurant you'll instantly connect with this book. Tess moves to NYC with big dreams and wide eyes for a new more exciting life. After getting a job as a 'backwaiter' she begins to experience food, wine, partying, and all kinds of of experiences that shape her life. There's a bit of romance, a love triangle, and no shortage of ups and downs.
Dark Places by Gillian Flynn – This is the story of Libby Day who was only seven when her mother and two sisters were murdered in "The Satan Sacrifice" of Kinnakee, Kansas." There's a cult following of the murder and Libby discovers the Kill Club, who hopes to find evidence that will clear her brother Ben from the murder conviction. It's a dark twisted thriller that's incredibly well written. This book has been made into a movie w/ Charlize Theron but I've not seen it, reviews are meh! Same author as Gone Girl which, if you haven't read, i'll reco you do that too.
Runners up to this list include Sweetbitter by Stepahie Danler, The Nest by Cynthia D'aprix Sweeney, Eight Hundred Grapes by Laura Dave, and Where'd You Go Bernadette by Maria Semple.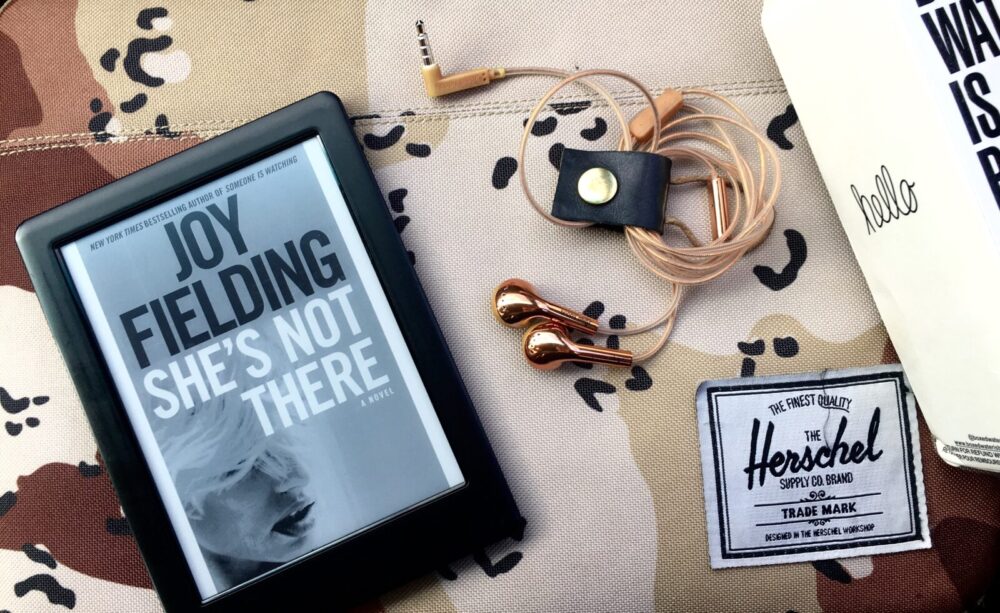 The RECO App
---
This app is designed to give you recommendations from people you know an allows you to follow authors and other influencers on book choices. The app is easy to use and nicely designed, simple interface FTW. Reco is the first stand-alone digital experience from Indigo since they founded Kobo in 2009
Things to note:
Connect & Share: Share your fav books easily, write quick recos, make lists peole can follow
Discover: Find great books based on your interest, subscribe to curated lists from experts, personalization reminds me of Apple Music a bit with the topic selections,
Capture: Keep track of books you wanna read or have finished, make purchases from Indigo and Kobo in Canada, and iBooks, Barnes & Noble, and Kobo in the US and internationally.
Discuss: Discuss great books w/ your friends, connect w/ people who have common interests
Reco is available in Canada and the USA on any iOS device (iPhone / iPod Touch / iPad) from the Apple Store. Download it here. Read my recos on the app here.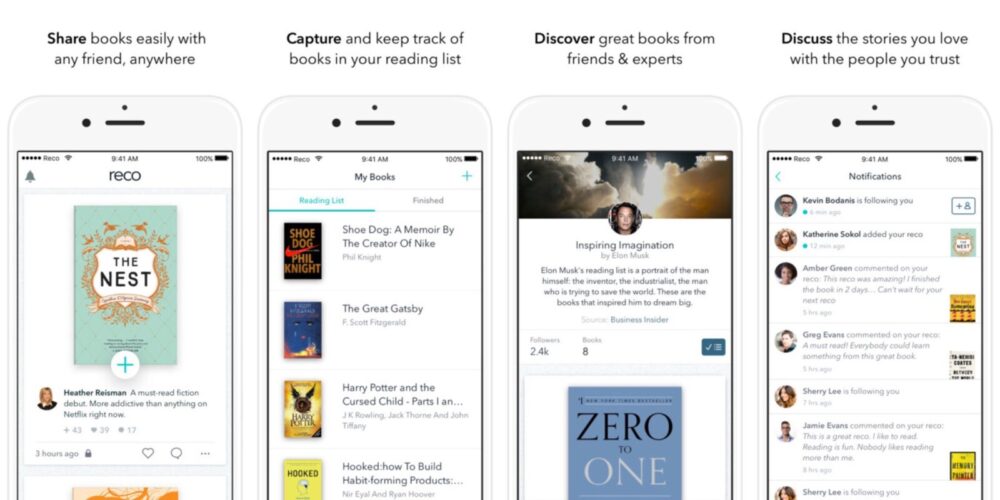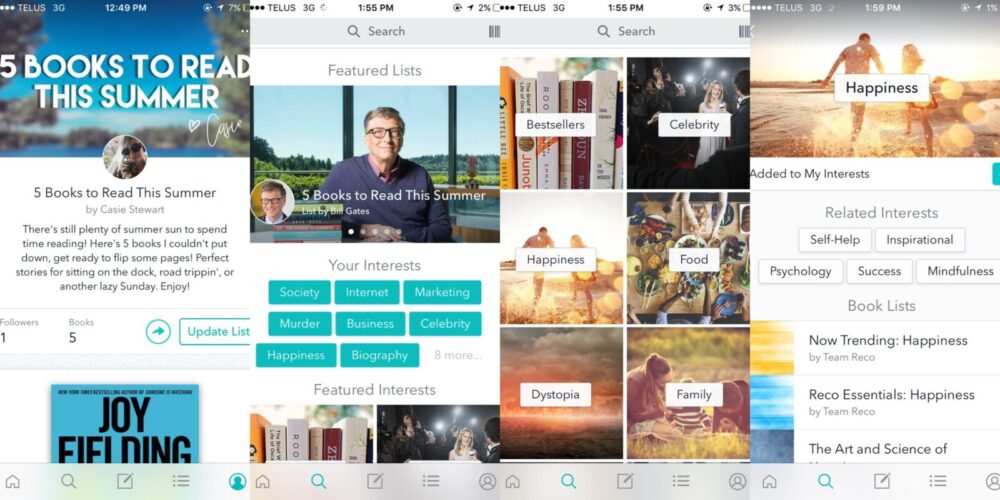 Read anything great lately? Love to know your recos in the app.
I'm sitting here wondering WHAT DO I READ NEXT?!