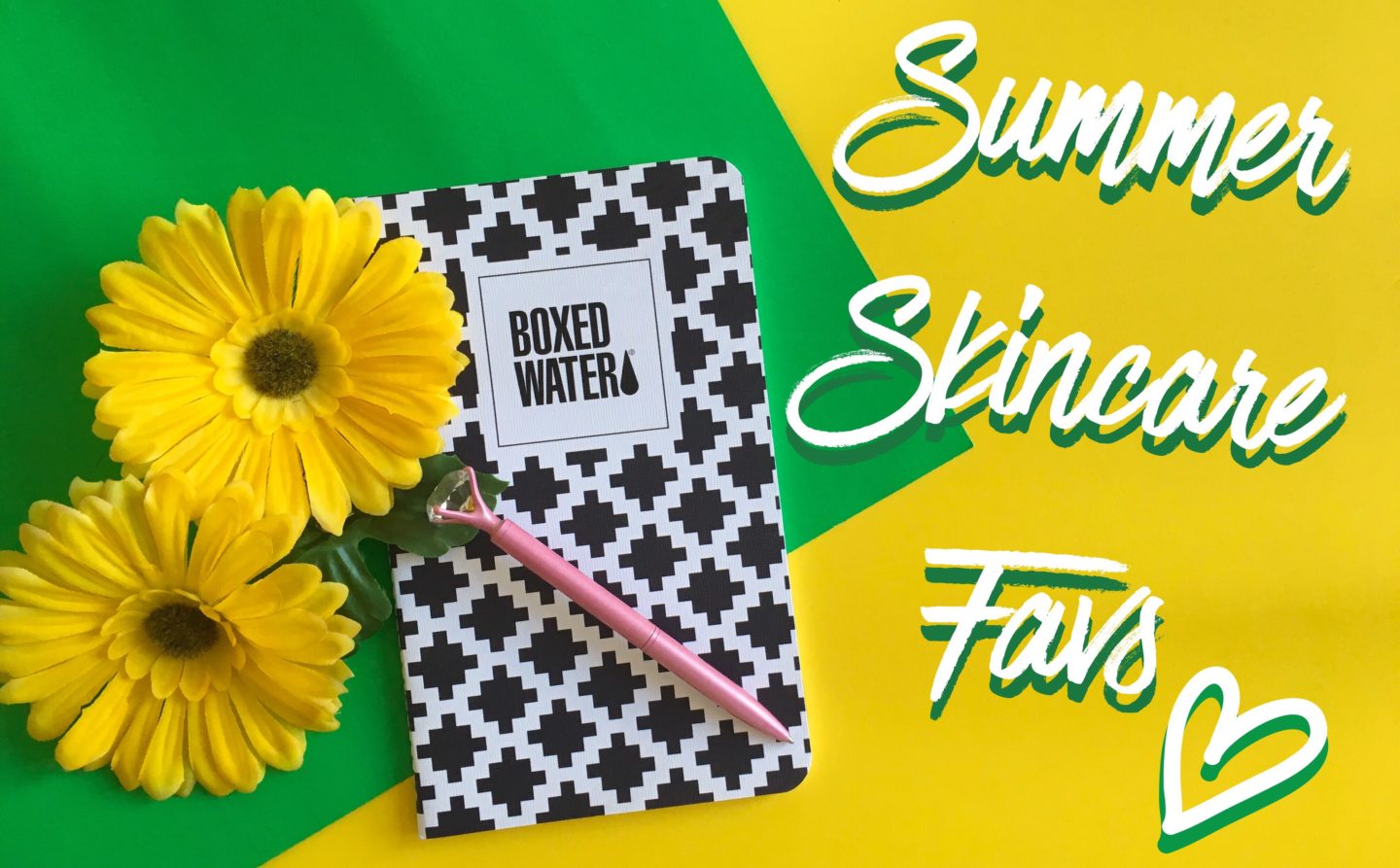 Summer, yay! ☀️ Hard to believe it's almost the of July! 🙆🏼  Have no fear, there's still plenty of time to soak up the sunshine, read books in the hammock, and have delicious snacks on the dock.
As you know I spend most weekends at the cottage over the summer, this list of skincare stuff isn't super fancy but it's a combo of things I was sent to try out (then replaced with my own money) or products I stock up on so there's one at home and the cottage.
This post is sponsored by Boxed Water, is a socially conscious packaged-water company re-thinking the way water is sold, shipped and consumed. For every photo posted of Boxed Water with#ReTree on social, they'll plant two trees. 🌳🌳  I love the little box, so cute.
Ok, here we go!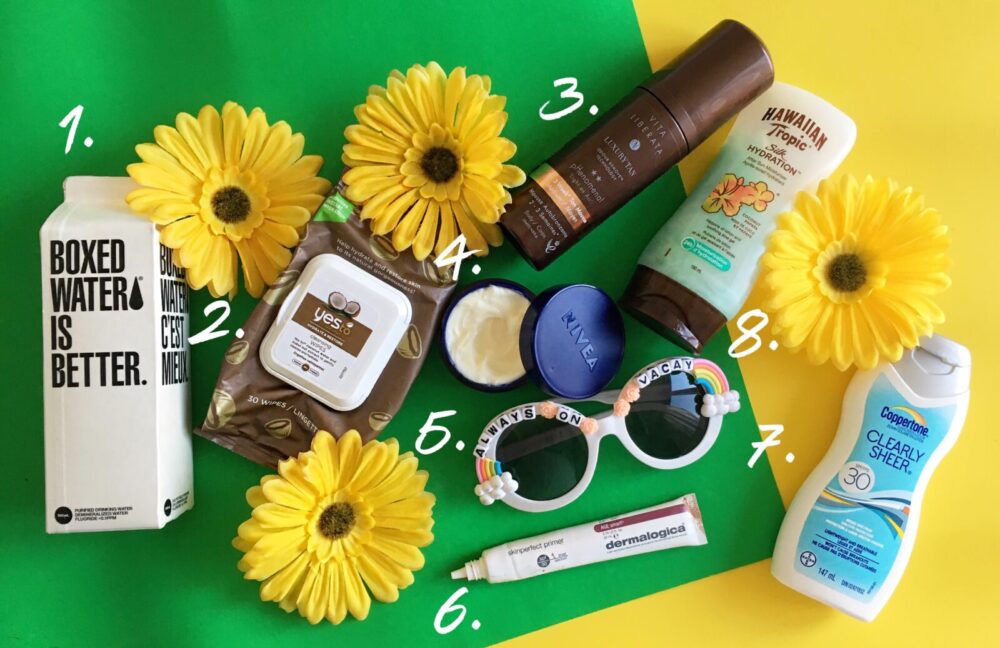 Summer Skincare Stuff I Love
1. WATER – Drink heaps of it. Your skin will thank you. 💦  Boxed Water is triple filtered for purity using reverse osmosis, carbon filtration and UV systems and filled in both Michigan & Utah. The entire carton is recyclable and 100% BPA free with 1% of all sales going to reforestation. 🌱 🌳 🌲  You can find it at Loblaws or Sobeys in Canada. 🇨🇦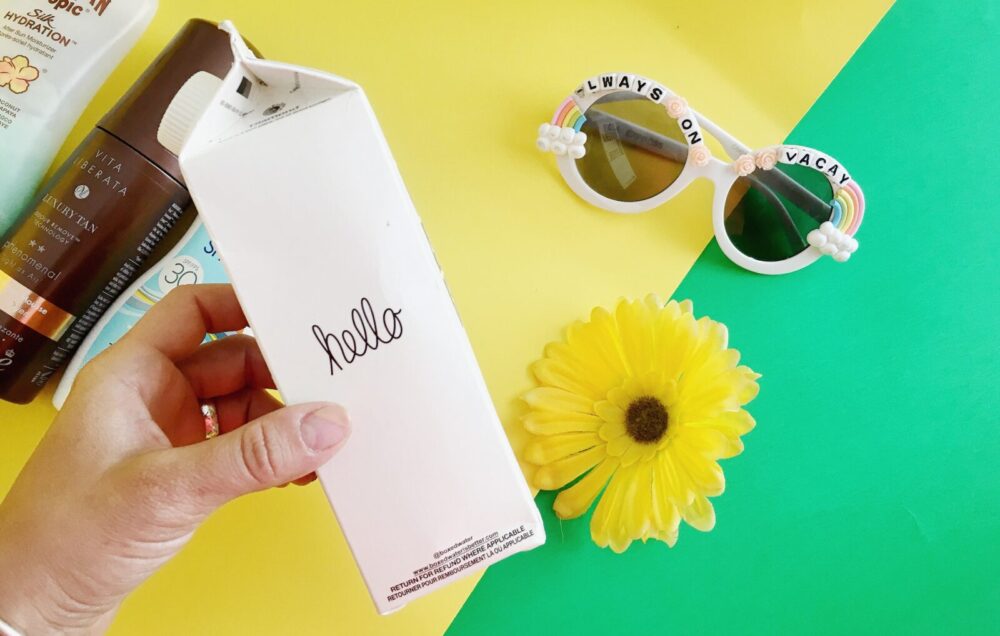 2. WIPES – Do not leave home without them. Found these ones Yes To. Coconut ones at Shoppers and they've got coconut water and kukui nut (from Hawaii) to hydrate your skin. Perfect for removing makeup, wiping hands on long car rides, or god forbid you have to take a wee on your nature hike.
3. SELF-TANNER – I love the sun and having a tan but I don't wanna have old wrinkly bacon-like skin. I was sent Vita Liberata earlier this year and I absolutely love this stuff. It goes on easy with a mitt, is not streaky, and best of all is not smelly! I order online from Sephora.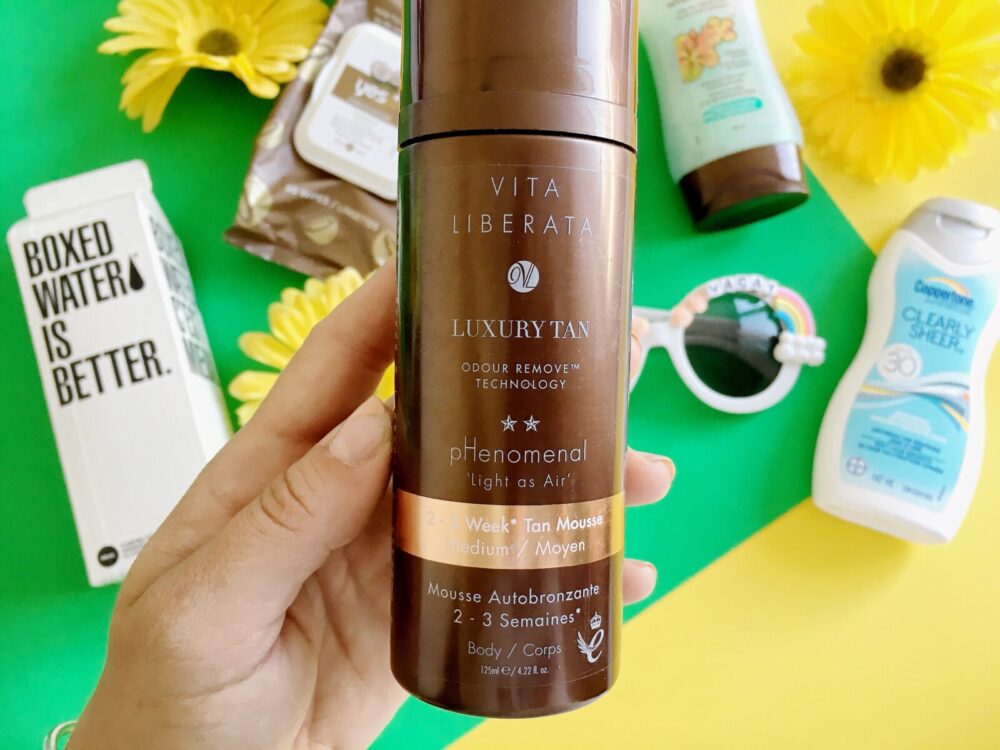 4. NIGHT CREAM – No matter how tired you are PUT IT ON EACH NIGHT. I started using this Nivea Q10 Plus Anti-Wrinkle Night Care a couple months ago and it's super hydrating. I'll take all the no-wrinkle things I can get at this point. It was sent to test out but I picked up a refill from Shoppers.
5. SUNNIES – The skin around your eyes is super sensitive, you don't wanna be squinting or having those UVA + UVB rays attacking your eyes. Keep your face looking young and get huge glasses that cover your face.
6. Dermalogica Age Smart Primer Spf 30 – This primer is tinted and perfect for summer when you need coverage but don't wanna wear a lot of makeup. I've been doing stuff with Dermalogica for a few years now and this is a product I always like to get my hands on. [More Dermalogica posts]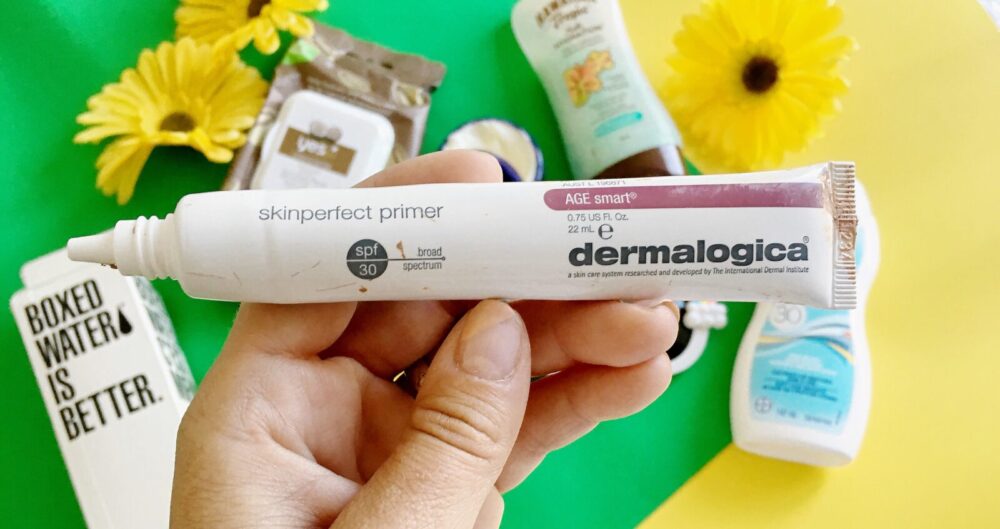 7. SUN BLOCK – This Clearly Sheer from Coppertone is new this year and it's quite nice. There's a smaller one in a spray bottle that's perfect for your purse. ALWAYS wear sun block, OK? 😎
8. AFTER SUN CARE – I've been using this Hawaiian Tropic Silk aloe lotion for years. It's a saviour if you've had a long day in the sun or someone gets a sun burn. lather it on, like slip-slap-slop it all over your tender skin. once it dries, re-apply. You'll avoid getting read and burnty. 😡
---
This has motivated me to think about other lists I can make… LMK if there's anything you'd like to know my thoughts on!
Here's to a wonderful long weekend and LOTS OF SUNSHINE! ☀️ 😎 ✌🏼