Attended a Spring shopping party at Harry Rosen the other night. There was a band, live radio broadcast & free drinks. Julio and I had a good chuckle. I like to have fun at these fashioney things y'know.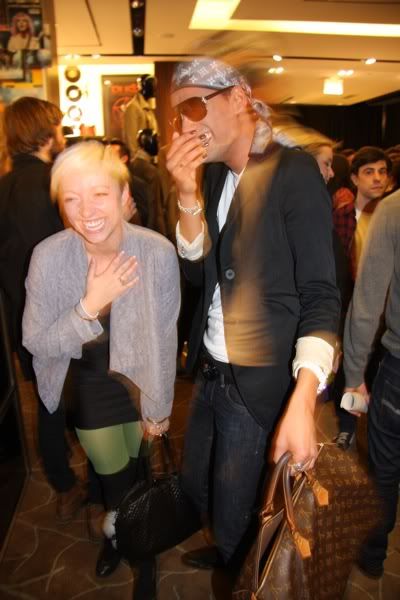 Jacket: Covet from Bicyclette, Tights: Adrian Hailwood, NZ, Bag: Nella Bella, Dress: American Apparel, Giggles: Julio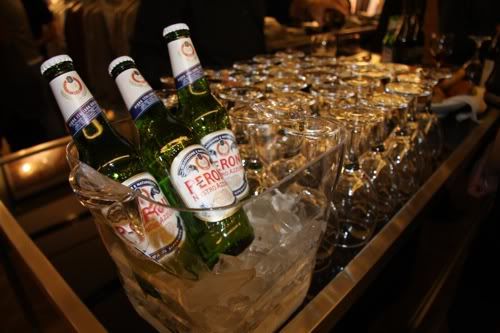 These pix are from Fashion Nights (click to see their coverage of the event). These guys are The Darcy's and they were playing live. Rumor has it Harry Rosen plans to have more 'Underground Lounge' events. I approve of this rumor and fully support.
Aren't they cute?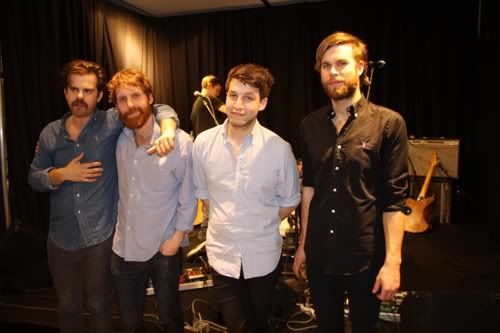 Ok my pix now. I was daydreaming about an army of Casie-Bots like this…
I took my very own dream boat and we shopped denim. Option numero uno:
Option deux was a hit with me, the sales guy and the ladies who walked by saying "hot". Thanks Michael Rozenwald for your help. Sold. Shopping parties are fun. Nice to see everyone & nice clothes.
One of the things I did not like was this scissor wall. Freaked me right out.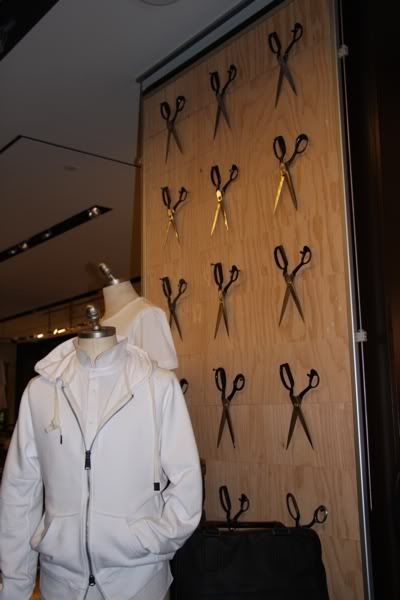 One of the things I did like was this D&G 'Cry Baby' Johnny Depp tee. As seen on Whiz Kalifa here. (Scissors, scissor hands Johnny, connection there?) Save yourself the ≈$200 price tag & to Bang-On & make one yourself. DIY FTW!