I alsolutely love the holidays, lights glitter, action, love in the air, family, and fun. Today I went to Dufferin Mall and whoa what a CRAZY place. It was full of families shopping, Christmas music, and deals! I took advantage of the massive sale happening at La Senza and got a few goodies for people on my list, and of course myself!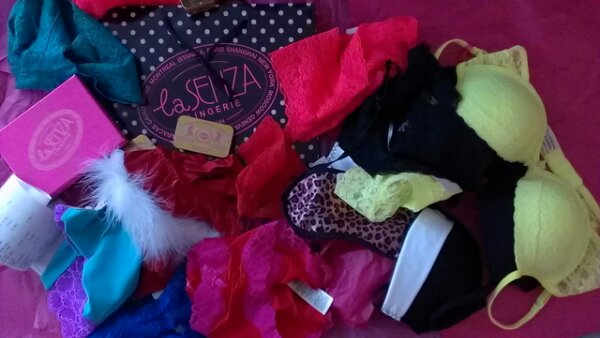 My friends at La Senza have graciously given a $75 gift card for YOU, my loyal and loving blog readers this holiday season. I will send it to you in the mail with a holiday card to you can treat yourself or stack up on stocking stuffers for your loved ones.
I got a THIS gorgeous red set from the Red Hot Collection during TIFF (see here). Not too long ago I got a set from the SHOW OFF Collection which is still available in store. There's a bunch of Christmas themed treats for you bad Santas out there too.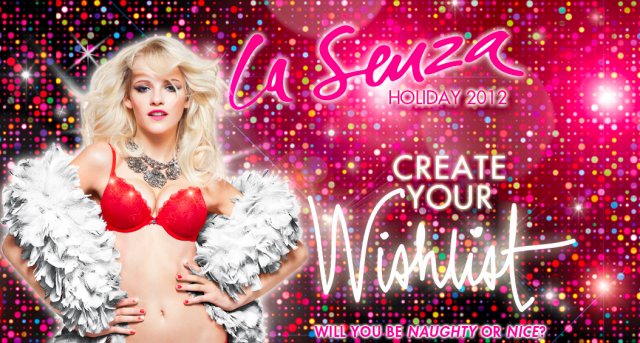 Wanna win?
Tweet me AND La Senza with that's on YOUR wish list for the holidays. Clicking this lil' button will open a window for you to Tweet us. If 
you don't have Twitter, leave a comment on this post below and I'll count you in.
All Tweets will be published in and a winner chosen at random. Love you heaps and looking forward to your tweets. THIS GIFT CARD HAS YOUR NAME ON IT BABY!
 Love, CASIE <3