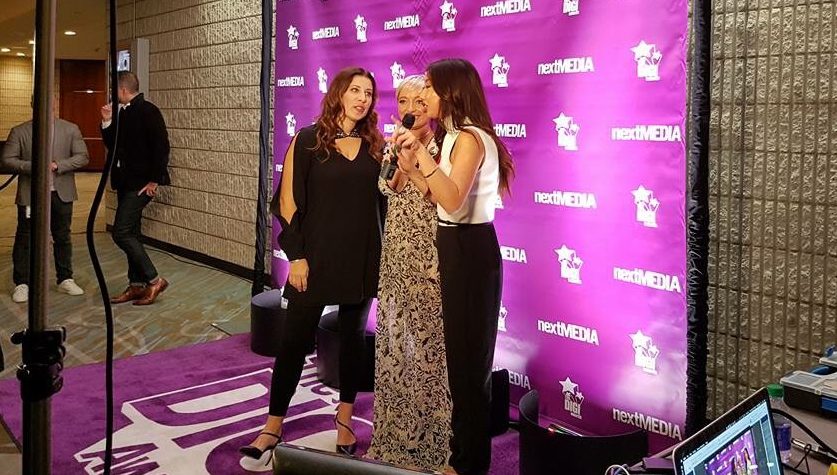 Last week I was a speaker at NextMedia, Canada's leading digital media conference. the 2 day conference focusses on creation, distribution, and monetization of digital media content and technology.
Our panel, moderated by Amber Mac, was Blurred Lines: Best Practices for Disclosing Paid Content. I've mentioned it a few times how this is a hot topic. My thoughts are that if you are working with someone or got the product/thing as an in-kind donation or gift,, just say so.
If you always work on things you genuinely like, being authentic is easy.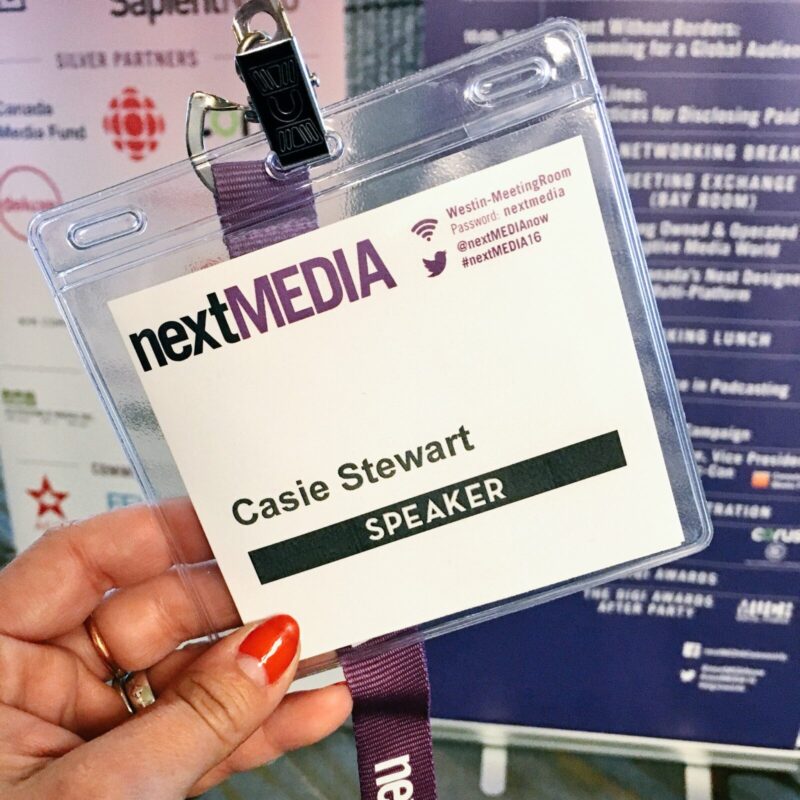 This isn't a great photo but it was a memorable moment. Jake said people who will just work for any brand and do it for the money are 'brand whores'. It's hard to trust someones opinion if they don't really have one and they're just slingin' stuff at you all the time.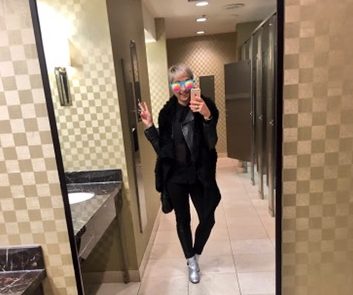 Amber asked me to be a presenter at the Digis which is the award show closing out the conference.  In it's 10th year, the awards celebrate Canada's most successful digital media companies and creators.
I wasn't nervous at all until it came time for rehearsal and I had to read a teleprompter.
Which, by the way, was easier than I thought!
I presented the award for Best Branded Content. The winner was Lilly & The Snowman from Cineplex.
Modern teleprompter!
And the winner is…
In other news, I left getting a dress to the last minute. So, I popped over to my go-to girls at Studio Fitzroy to rent something. Remember in the summer when I blogged about their dress rentals? That biz was SO SUCCESSFUL they've opened a dress rental spot on Dundas West.
I tried on a whole bunch, listened to music, and was offered champagne. It's the most lovely little shop and feels like visiting your cool friend with all the great clothes. See  all avail dresses at shopfitzroy.com/rentals. Thanks ladies!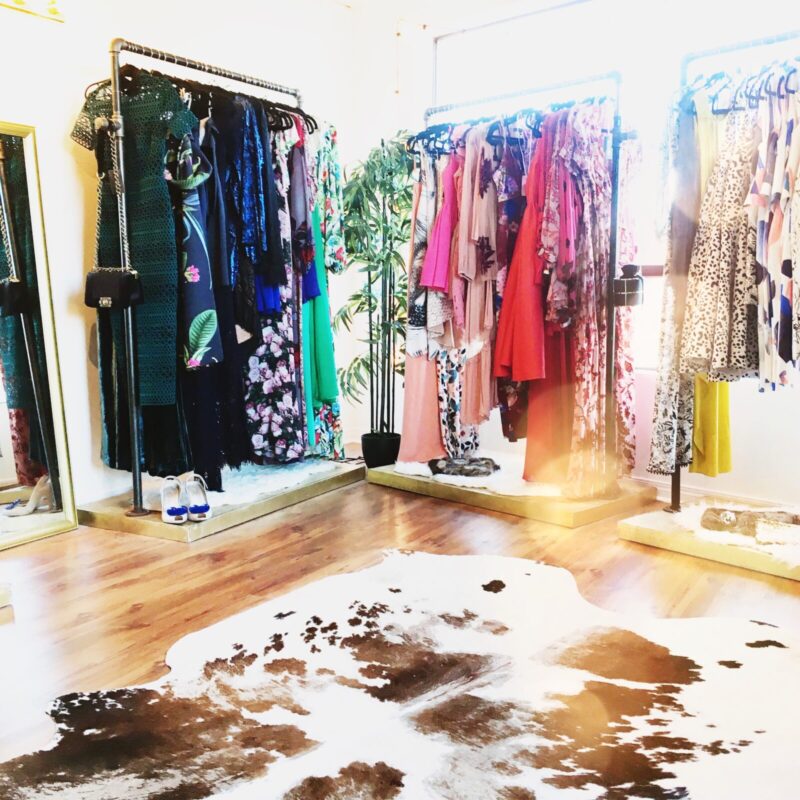 I picked a gorgeous long number from For Love & Lemons. It was so comfortable with a bodysuit on the inside and pockets to keep my phone & lipstick. Didn't have to carry a purse! Necklace is the Jenny Bird YAYA Choker I wear all the time.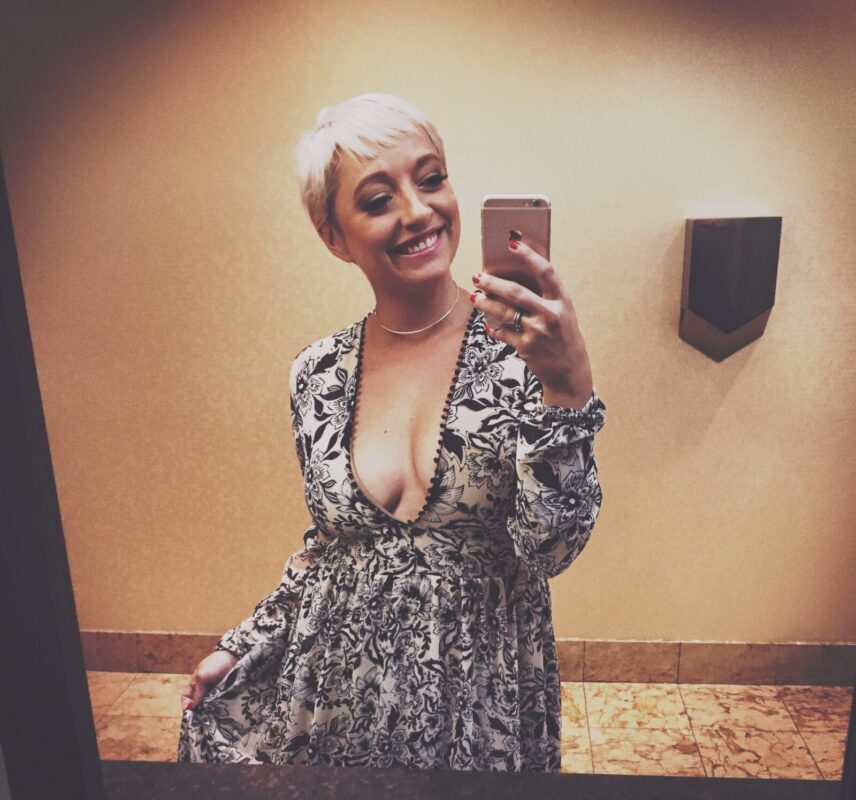 Hung out w/ Taylor Kaye most the night. Check out her 'Will This Work?' series on YouTube with her kids, so cute.  I love events like this so much because I get to catch up with entertainment people I don't see that often. It was so great to chat with old colleagues from CTV, Much,  and MTV.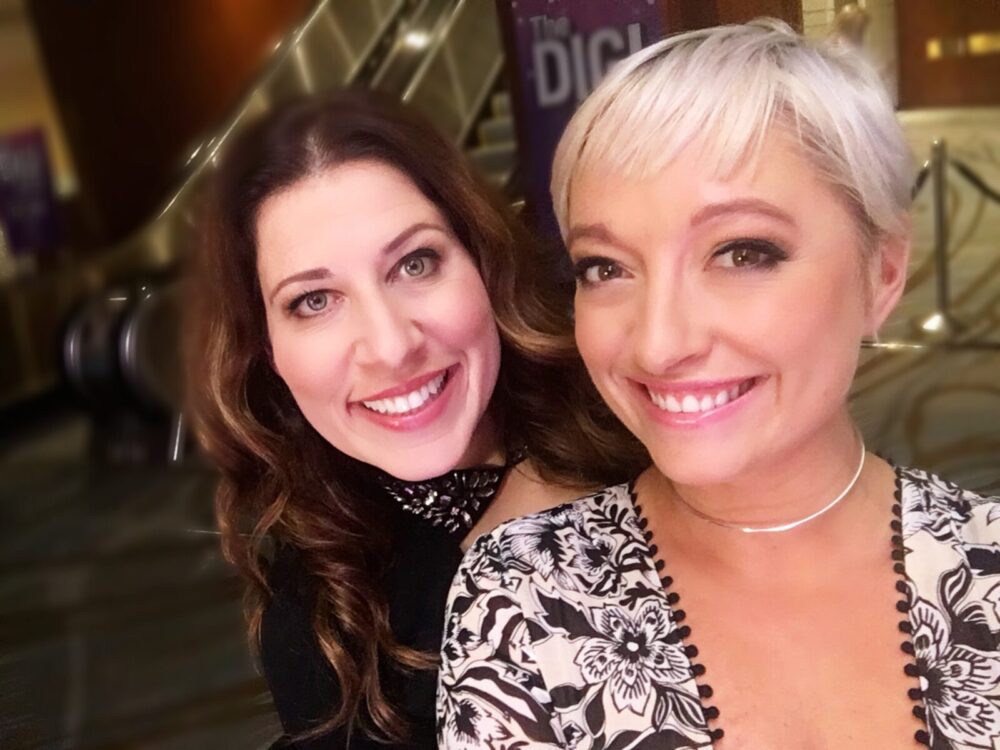 This week I've got an event with the American Marketing Association and I'm working with RBC for an event on Thursday. Saturday I'm at YouTube Canada to moderate a panel during indie Week.
Let's hope this beautiful weather sticks around a little while longer. We haven't closed up the cottage yet, next weekend!