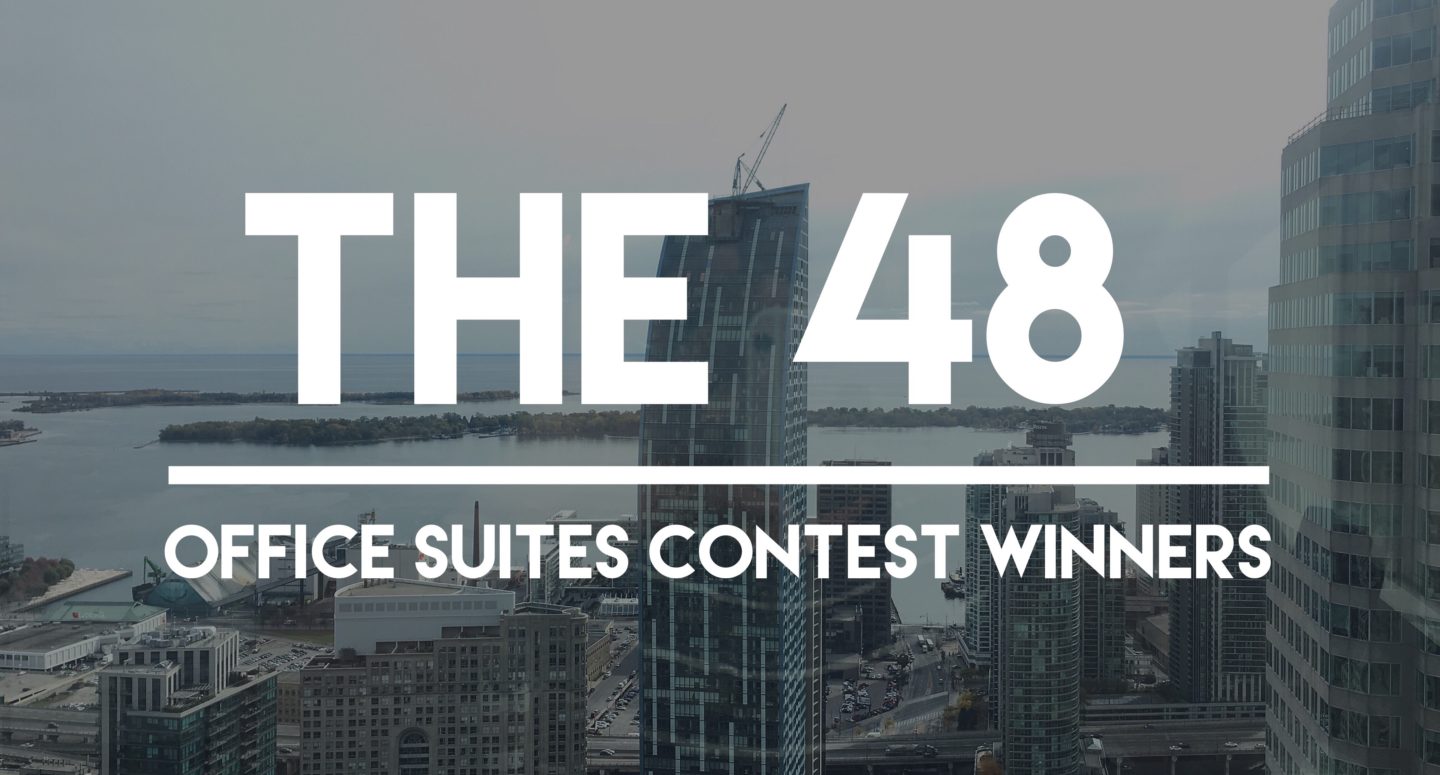 It's time! I feel like it's time to grace the world with some good news and great views. The winners of The 48 office space giveaway are announced below. I'll be reaching out to a few more of you to join me at the offices for a tour and toast in the next few weeks.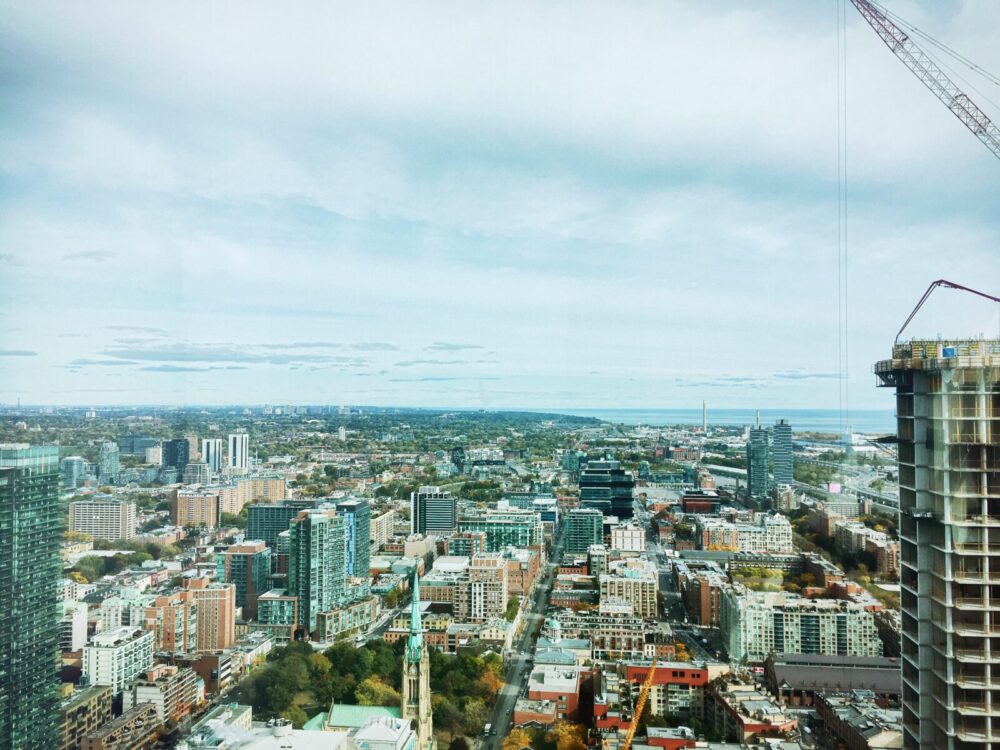 The 48 Office Suite Giveaway – Winners
---
Grand Prize Winner: Cara Rice
– 6 months mailbox
– 8 hours in executive suite
– Invite to cocktail event with +1
2nd place: Martin Rubio
– 4 hours in executive suite
– 6 month executive mailbox
– Invite to cocktail event with +1
3rd place: Michael Brassel
– 2 hours in one of the smaller offices
– 6 month executive mailbox
– Invite to cocktail event with +1
Runner Up Prizes:
I will be contacting a handful of people to join me and the winners at The 48 for a cocktail hour and tour of the office.
---
The 48 is a beautiful place to work with a variety of other services and amenities to make your new workspace the best place to get things done. Aside from a great view and location at 1 King West, you can get 24/7 access with Valet Parking.
You can use this beautiful big boardroom for important meetings, focus groups, team lunch, or shooting the next episode of your soon to be trending YouTube show. 😎✌🏼
Once you've sorted out the details of your new office, you'll get access to the hotel gym, discount on One King West dining, preferred hotel rates, and more. Need catering? No problem!
The internet is fast and each office has a TV you can connect to your phone or laptop to use as a second screen or display monitor. The kitchen has full amenities including fridge, stove, and sink for entertaining guests, friends, and or clients.
You'll always look like a professional with someone at the front desk to greet your clients or answer your dedicated line. "Office of [insert your name], how may I direct your call?"
Once you exit the elevators the space is welcoming and bright. The washrooms are big, beautiful, and very mod.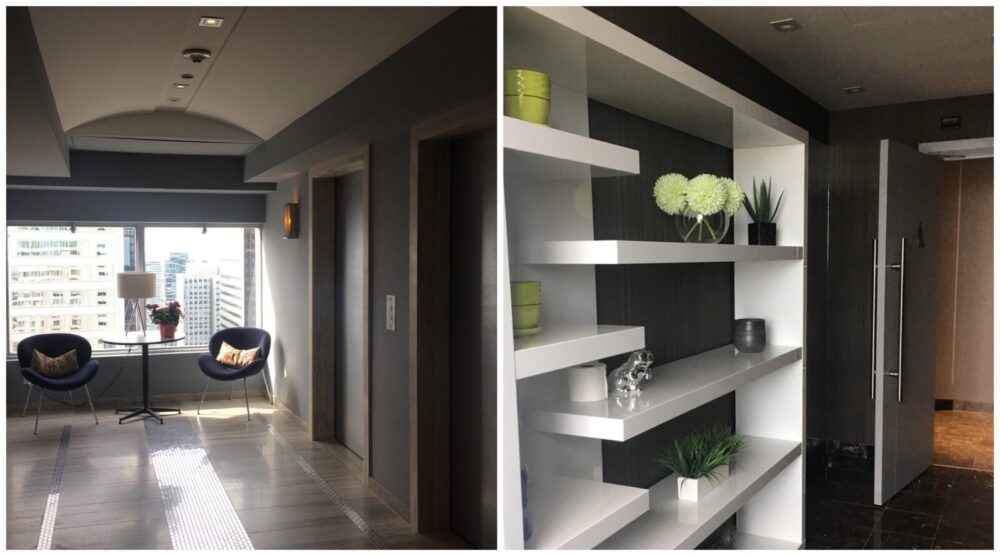 If you're looking for somewhere to set up your laptop, have a big meeting, or work on that book, check out The 48 in the prestigious One King West.
The newly renovated space has a bunch of offices with amazing 360 views of the city. Whether you're looking for long term, short term, or super short term aka a few hours here and there, they got you. The space is also great for office parties or events.
Visit the48.ca for info or to book a tour/office. See my previous post with more photos here. This could be you! 🤗👇🏼👇🏼👇🏼