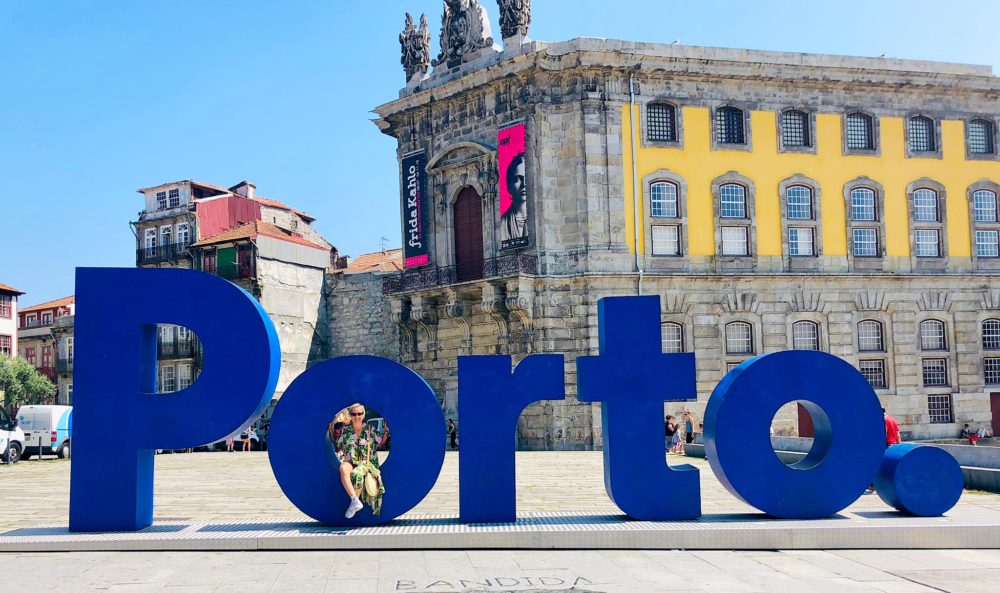 Over the last few years, I've had some amazing adventures with Aeroplan. In this post, I'm excited to share that Aeroplan has a booking tool that will help you earn more miles, faster.
Making Memories with Aeroplan
Looking through travel photos gives me so much joy. I was browsing iCloud finding photos for this post and was reminded of how travelling is truly one of the greatest things in life. You learn so much about yourself, other cultures, and it enriches your life, leaving you lasting memories.
---
Portugal 2018: On this day I took a bus tour around Lisbon by myself, listening to facts about history and architecture. I went shopping, ate a fresh Portuguese egg tart by the Belem Tower, and had ice cream on the beach. I took heaps of photos of the city and hardly any of myself. When I think back to this moment I was so warm and free, happy in the sunshine. It was one of my all-time favourite adventures with Aeroplan. If you're heading to Lisbon and looking for some tips, check out this post.
---
Aeroplan's Booking Tool
In addition to earning Aeroplan Miles on flights and purchases, Members can earn miles with 250,000 hotels and more than 11,000 car rental locations in 50 countries. You also earn miles on bookings made through aeroplan.com when you book using cash. My friend did the same when booking her trip to Crete, she then checked out e-mietwagenkreta for car rental deals, so I hear and it just made her trip so much better.
"travel has never been easier and more achievable"

Aeroplan
They've made it super convenient and enhanced the online experience so you can add multiple items to your shopping cart and check out with ease. One of my favourite ways to earn is through my Aeroplan-affiliated financial card. I love logging in to aeroplan.com and seeing what purchases earned the most each month. I'm more likely to shop somewhere if I know I can earn more miles!
Limited Time Offer: Get double the miles
Book, earn, repeat! ?Enjoy a special double the miles offer until April 14, 2019, and earn an additional ?4 bonus miles per dollar spent?. That means you'll get a generous 8 miles per dollar spent on hotels and car rentals booked with cash through ?aeroplan.com?! Kick off your earning with an Aeroplan-affiliated financial card and with just one booking, you could earn enough miles for a short-haul round-trip flight reward. How amazing is that? Before you know it, you'll be back on a plane!
Learn more by visiting aeroplan.com.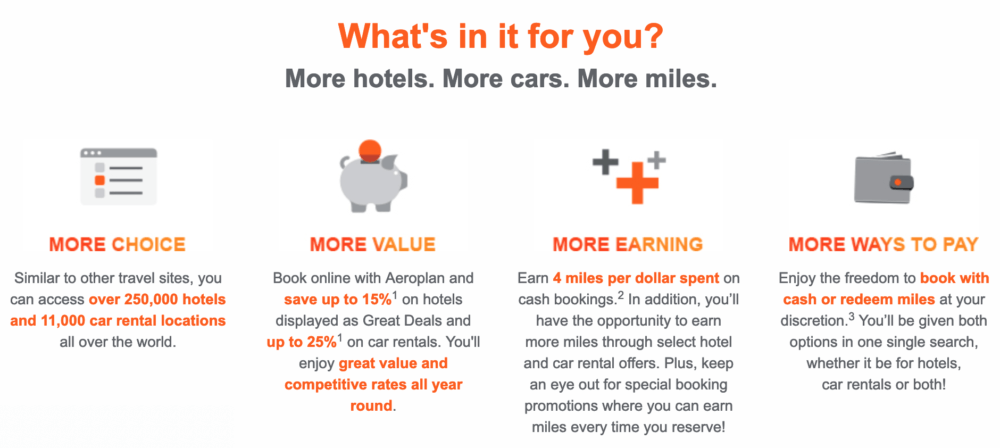 ---
Years ago Sean and I went to LA and we rented a convertible, as you do! Earning miles on things I'm already doing or buying is my favourite. I love logging into Aeroplan and seeing where I earned the most on my purchases that month.
I'm taking advantage of this double miles offer myself and planning a family vacation. Where should we go next?!

---
My connection to the Aeroplan started a loooooong time ago when mum got me my first Aeroplan card as a kid. I've been earning miles for 20 years! If you missed my video about this from last year, watch it here or below.
---
This post is in partnership with Aeroplan. If you're not a member yet, what are you waiting for?! Sign up at enroll.aeroplan.com.