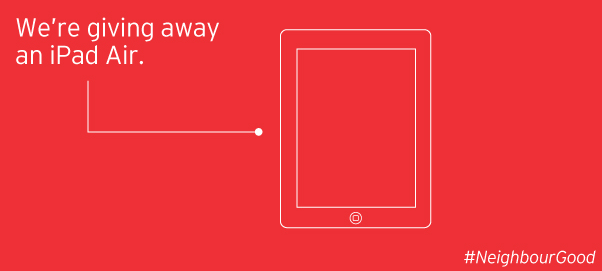 I'm a huge fan of doing good and bring joy to the lives of others. So, this blog post is part of sharing greatness! My friends at 88Creative work with 155 Redpath and they are giving away brand new 16GB iPad Air! I'd love for one of you guys to win it. To celebrate the local community and do a little good along the way, they came up with #NeighbourGood.
What's #NeighbourGood?
It's a free coffee handed to you on your way to work, a good deed done on your lunch break, or a kind gesture from a stranger on your commute home. And at 155 Redpath, it's our way of being a great neighbour to our future residents.
A few years ago (actually 2009!) about 10 friends and I organized Pay It it Backward Day where over 400 people purchased a coffee for the person BEHIND them in line. This broke a world record for the most acts of coffee kindness ever (at the time). It was an awesome example of NeighbourGood! It was super fun too. This is my sis (Raptors girl beside me) and some babes that day. It was so much fun!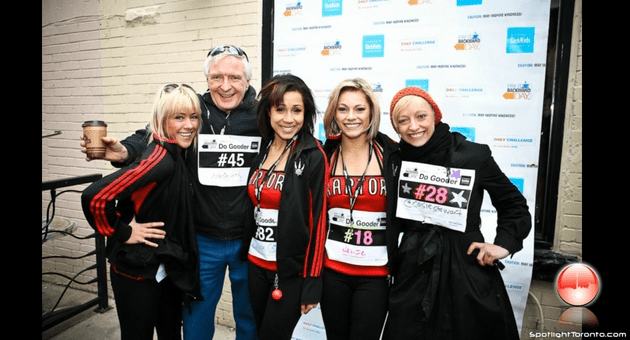 How to Win the iPad Air from 155 Redpath
It's easy. All you have to do is register on their website and follow us them Twitter for one (1) entry. Don't forget to enter your Twitter name on the registration page to make sure you're in.
Share your NeighbourGood story with them on Twitter or Instagram tagged #NeighbourGood for an extra entry. See full contest deets on their blog.
TOTALLY NOT SPAM —> We're giving away an iPad and all you have to do is follow us on Twitter and register here – http://t.co/LAjrSXecWd

— 155 Redpath (@155Redpath) November 12, 2013
While We're Talking 155 Redpath…
Check out this awesome video. It was shot & edited by my BF's company 1188 Films. He got to shoot in a helicopter! So freaking cool. Proud 🙂
Good luck on winning the iPad! LMK if you do! <3
CASIE
Buy Cipro no prescription
Buy Clomid no prescription
Buy Cozaar no prescription
Buy Flagyl no prescription