Today I pulled out a vintage shirt that belonged to mum. Our parents had a hot rod shop when we were kids called 'Toys For Boys' and they went to heaps of car shows. This is from the Candian Street Rod Nationals in 1979, before I was born. I love it so much, fav colour. This shirt and many of my other vintage hot rod shirts were made at Tiger Brand, a manufacturer that used to be in Cambridge, ON (hometown). It's amazing that after 30+ years they're all in perfect condition.
My friend Jeremy used to be part of the company so I tagged him in my photo today. He ended up sending the screenshot to the family that owned it and this is the message I got back. Love it! I was gonna call this post 'Tiger Brand' but yesterday my title was 'Eye of The Tiger' so that might be weird lol.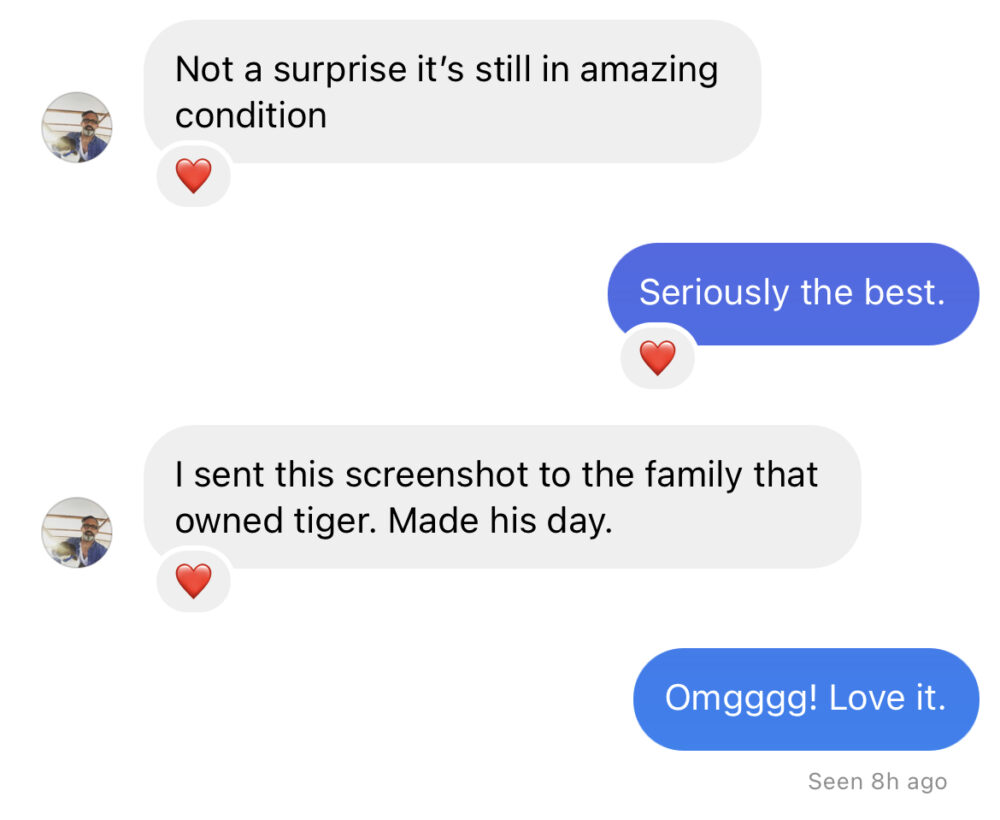 In other news, I left my Apple Watch charger at the cottage and even though I ordered a new MagSafe charger, the thing will NOT CHARGE. Pretty sure it's bc of the voltage but alas, another day without my watch. Will go to Apple tomorrow. This is the first time since getting my watch last December that I haven't tracked my fitness. I hate it! I can't believe I've become so attached to this little device. If you're considering ordering one, DO IT. I love it so much.
Got a manicure after work today and I can't even begin to tell you how a small thing like that can really change everything. I feel put together again.
HOPE YOUR WEEK IS GOING GREAT!