I went to the media preview of Legends of Horror at Casa Loma tonight with some friends. SO FUN. I love spooky season. Was so stoked I wore my witch hat the whole night.
The experience takes just over an hour and it is AWESOME. There's so much space at Casa Loma and Legends of Horror takes it all. You'll find yourself winding down spooky stairs and wicked woods, then running through the castle basement and more, all the while being scared by creepy characters.
here are some details from legends of Horror about covid/entrance etc. Tickets are ~$40pp but if you haven't had a lot of excitement lately, I say totally worth it. MI was at the media preview so I didna have to buy a ticket but I am considering going back with friends and buying tickets.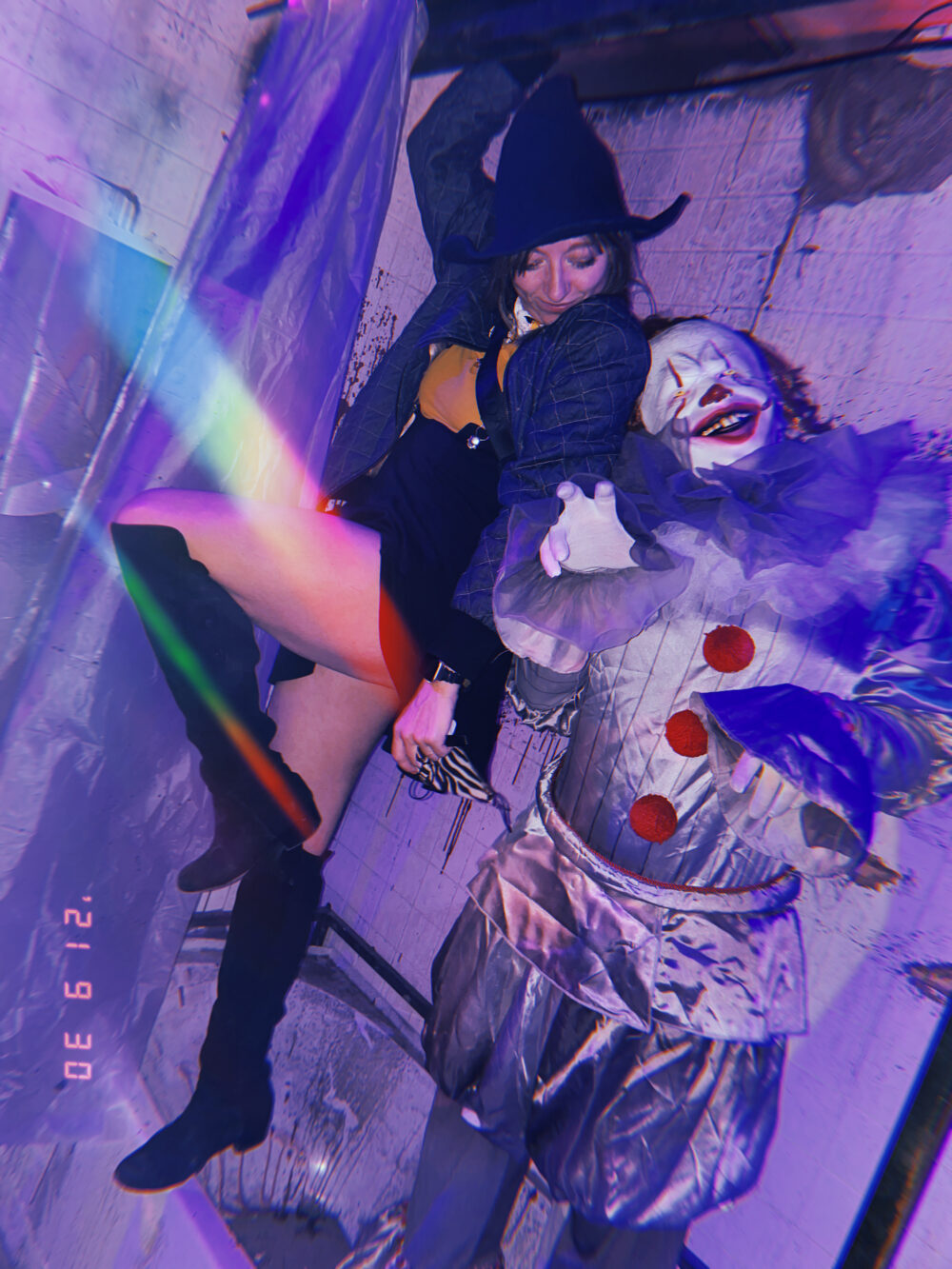 PARKING: Paid parking is available at George Brown College (south of Casa Loma off Macpherson Avenue). This parking is closest to the entrance at Walmer Rd. and Davenport Rd. There is limited paid parking onsite at Casa Loma, subject to availability.
A SAFE EXPERIENCE FOR ALL GUESTS
FACE MASKS/COVERINGS All persons (staff and guests) entering or remaining on the premises shall wear a mask or face covering which covers the nose, mouth and chin as required under City of Toronto by-law no.541-2020.
PHYSICAL DISTANCING Guests will be required to follow social/physical distancing guidelines carefully, maintaining 2 metres (6 feet) of space from others. Family members and others (a "family unit") who live in the same household can be closer together.
GUEST SCREENING/CONTACT TRACING All guests are required to complete guest screening and contact tracing upon arrival. Contact information will be kept for 30 days for potential COVID-19 Contact Tracing.
PROOF OF VACCINATION Proof of vaccination is required to enter the Captain Morgan Lounge to drink/dine. Proof of vaccination is not required for the Legends of Horror experience itself.
For more information on Legends of Horror visit www.legendsofhorror.ca.

* This post isn't sponsored I just got tickets to the media event and it was really fun so I blogged about it. Byeeeeee!