Went to an event after work tonight with San Rafael, a brand by Aurora Cannabis. You might remember the San Rafel events I went to quite often when legalization was first introduced. Heaps of good memories with this brand so although I hardly go out anymore, I was keen to see what they've been up to.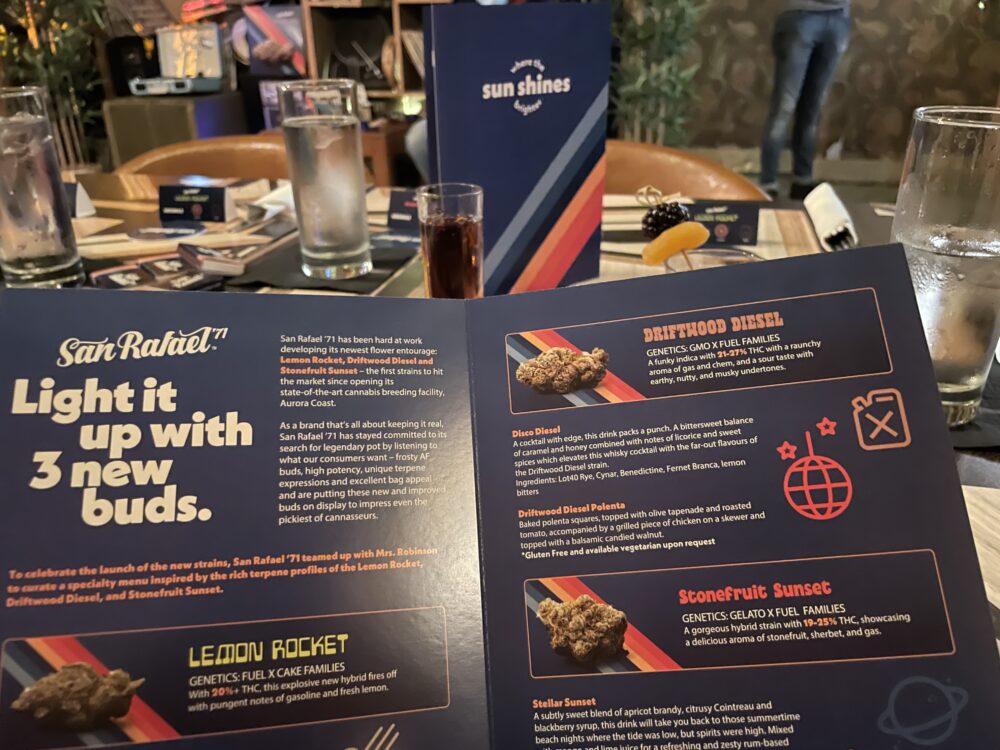 I sat down at Mrs Robinson on College for a menu tasting of food & drinks curated to match the terpenes of their new strains. The food was delicious and the drinks too. My fav part was when I felt anxious and sat by myself, then the most lovely two people joined me, Luna & her friend. They made my night! We laughed a lot and it was kinda funny bc Luna and I were both wearing cute pastels, many rings, and both have tattoos. It's like they knew to sit her beside me.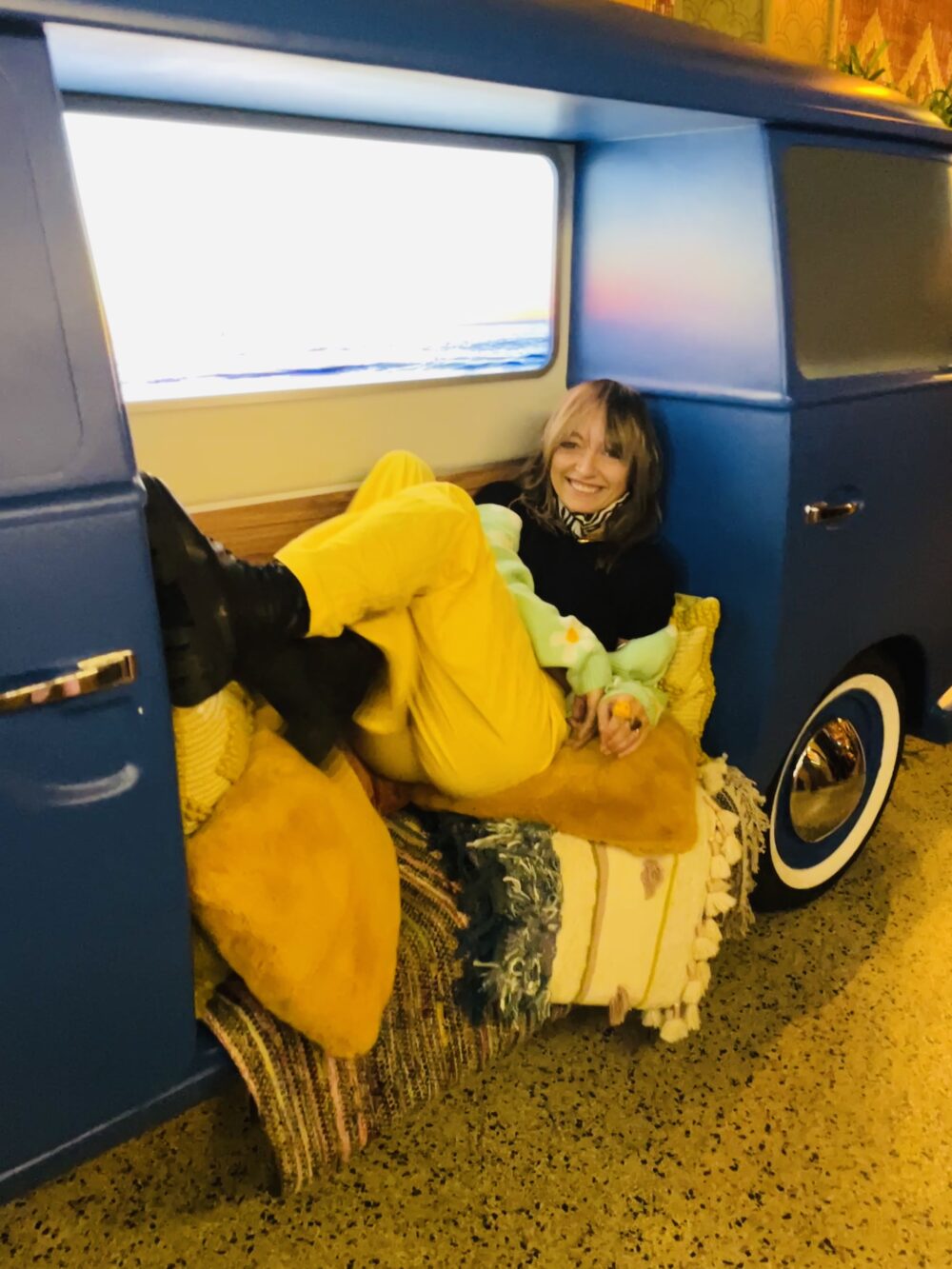 Met some really lovely ladies thanks to San Rafael! We all hung out on patio chairs after the event and had a great chat. Overall, super fun time. I shouldn't be scared of going out, people are a-ok!